Annika Decker Pinewood Basketball SportStar of the Week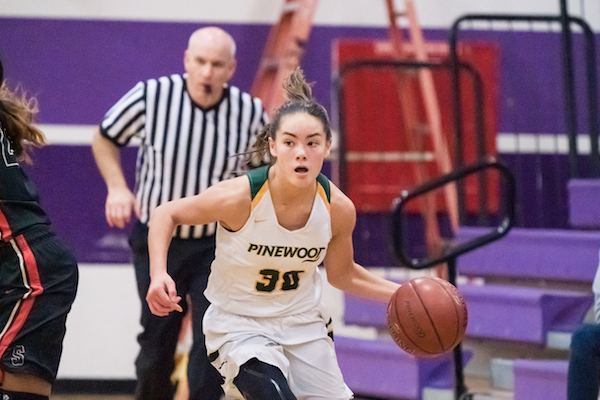 While NorCal's No. 1-ranked team has plenty of star power, most notably senior Hannah Jump, it's Annika Decker who has been the one turning the engine for the undefeated Pinewood Panthers.
And that earns Annika our SportStar of the Week!
The 5-foot-3 point guard was the team's leading scorer in a 47-37 win over state-ranked Salesian-Richmond in the West Coast Jamboree Platinum Division final on Dec. 29.
She finished the game with 13 points, 4 rebounds and 4 assists.
Decker then followed that effort with a 16-point, 6-assist showing in a 58-40 win over Sacred Heart Prep-Atherton on Jan. 4.
The win improved the squad to 11-0. See current Girls Rankings [here]
Learn more about Annika Decker and the Pinewood team, in Pinewood Girls: Stroke & Swagger, by writer Jesse Gomez.