Catie Grace Carrington SRV Lacrosse SportStar of the Week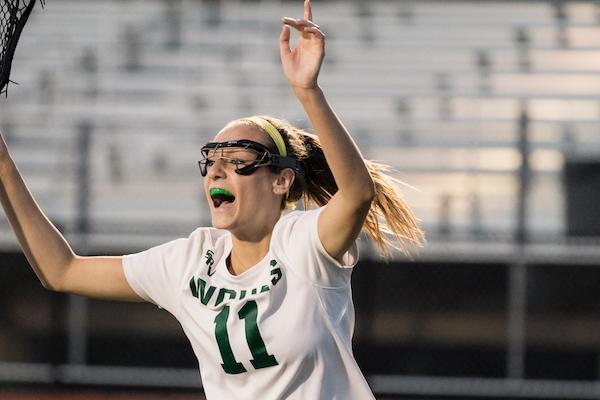 Catie Grace Carrington, San Ramon Valley-Danville — Lacrosse – Junior
SRV's talented attacker, Catie Grace Carrington, scored a combined 10 goals on back-to-back nights. That lead the Wolves to defeated Foothill-Pleasanton 19-7 on April 26 and St. Ignatius-San Francisco on April 27.
Carrington added two assists in the win over St. Ignatius.
Perfect On The Season
The two wins, combined with a 22-4 defeat of Monte Vista-Danville on May 3 helped San Ramon Valley polish off a perfect 18-0 regular season.
They will enter the North Coast Section Div. I playoffs as the No. 1 seed. On the season, Carrington ranks second on the Wolves with 53 goals.
Feature photo by James K. Leash.
Read more about SRV Girls Lacrosse on SportStars: