College Volleyball Growth Good for High School, Club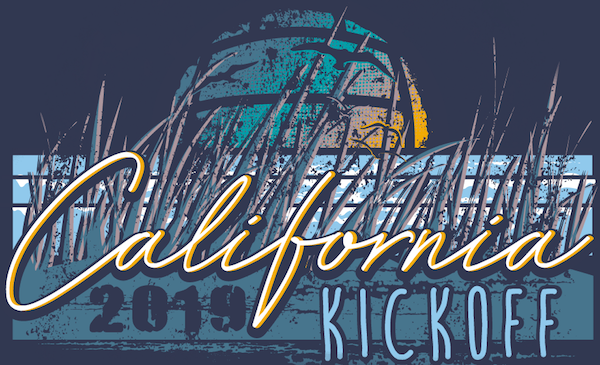 The State of Volleyball
News from American Volleyball Coaches Association is positive for volleyball in U.S. high schools. A recently-release NFHS participation report documented that in 2017-18, volleyball remained the top team sport for girls for the fourth consecutive year with 446,583 participants. Texas boasted the highest number of female participants with 47,415, followed by California with 45,139. In 27 states, volleyball was played by more girls than any other team sport.
Boys volleyball also made significant strides gaining over 3,500 participants from last year and finishing with over 60,500. The number of high schools offering boys volleyball has increased by over 25% in the last ten years.
Release of participation reports by governing organizations confirms that volleyball is an increasingly popular sport in colleges and high schools from across the country.
Girl's Volleyball Leads with Solid Growth
Women's court volleyball continues to lead the way with 1,755 colleges and universities sponsoring programs across various organizations. A total of 1,073 NCAA colleges reported their intention to field a team in the 2018-19 academic year. 334 of those teams will compete in Division I, 303 in Division II, and 436 in Division III.
NAIA institutions currently sponsor 226 women's volleyball programs, along with 456 two-year colleges in the United States.
Mens VB Fastest Growing, Expanding
The fastest growing sector, men's college volleyball, hit a significant milestone. A record 150 NCAA institutions are sponsoring a team: 22 in D-I, 24 in D-II, and 104 in D-III. Also, in April 2018, the NAIA made men's volleyball their 26th championship sport. 42 institutions will field teams in 2018-19.
Adding the 17 colleges in the California Community College Athletic Association, men's players now have over 200 options for collegiate varsity play.
Sand is Just Beachy!
Women's beach volleyball, added to the NCAA Emerging Sports List only eight years ago, has 75 institutions sponsoring varsity programs in 2018-19: 59 in D-I, 13 in D-II, and three in D-III.
Thirty-four CCCAA schools also host teams, and as many as 12 NAIA schools are adding varsity programs. The NJCAA made women's beach volleyball an emerging sport in April, 2018, opening the way for the addition of programs in their colleges.
NFHS data reports over 2,500 high school sand volleyball participants including both boys and girls in California and Arizona.
NorCal Volleyball Assn. (NCVA) hosts some of the largest, most expertly-organized beach tournaments for high-school-age club players.
"The growth in both court and beach volleyball across organizations and in both genders makes me so proud of the work of our coaches," said AVCA Executive Director Kathy DeBoer. "No one coaches volleyball for money, it's a love of the sport and a desire to teach it to others."
About AVCA
The AVCA, with its headquarters in Lexington, Ky., is managed by Associations International. The mission is to advance the sport of volleyball with coaches at the epicenter of leadership, advocacy and development. Information is available at www.avca.org.