Fast Track: Jaden Conwright Returns to USA Racing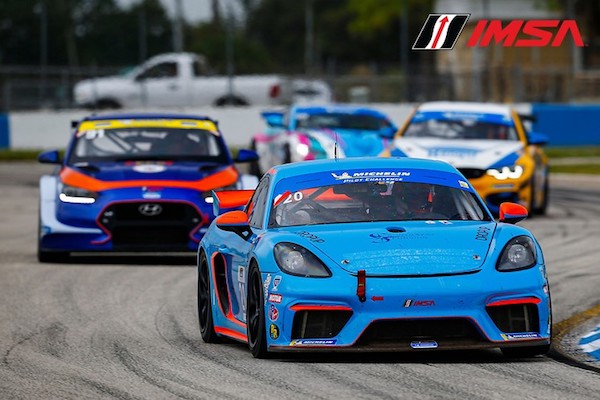 Jaden Conwright Returns to USA, Racing at Sebring, 2020 Le Mans Debut Events. Video coverage:
SportStars writers have followed Jaden Conwright's racing exploits since he was a high schooler at Newark Memorial some 6 years back. We've ridden shotgun with Conwright starting with karting at Sonoma Raceway to Mazda Formula and on to the Porsche SuperCup Series. To say the least, it appears Conwright's career is on the fast track.
Hindered by Covid; Bright Outlook
Though Jaden's rookie season in the 2020 Porsche Supercup Championship throughout Europe was derailed due to Covid-19 travel restrictions, Jaden was ultimately permitted into the EU to participate in the final 3 Porsche Supercup races. This series was held in support of the Formula 1 Championship races in Belgium, Italy and Spain.
Jaden also performed very well in his first race at the famed Le Mans circuit in France in the "2020 Porsche Carrera Cup – Le Mans" held prior to the 24-Hour race.
Finally, Conwright made his return to racing on US soil a few weeks ago traveling to Florida to race in the final IMSA race of the 2020 season. Jaden's previous last race in the US took place back in 2015, at age 16.
Since 2016, Jaden has trained and raced FIA Formula 4, Formula 3 and Porsche GT3 exclusively in Europe and Asia.
After performing well racing at Le Mans, France in September (see clips below), Jaden received a request from a US racing team to drive in the final IMSA race at Sebring Raceway, Florida last month.
With Covid-19 still adversely affecting the world, the 2021 racing season remains quite unsettled. However, Jaden and his representatives are currently engaged with multiple teams and potential supporters to identify and determine viable racing opportunities for 2021 that will continue Conwright's upward progression in professional motor racing.
_______________________________
SportStars NOW
Get the New App in the Apple Store & Google Play
_______________________________
2020 IMSA Michelin Pilot Challenge Sebring Raceway Florida
Jaden made a strong return to racing in the US at Sebring Raceway Florida. He drove in the final 2 hour race of the 2020 IMSA Michelin Pilot Challenge. With no prior experience or testing in the car, Jaden qualified the car in P4 out of more than 30 drivers and started the race on the second row. He moved up to 2nd place throughout his 60 minute stint in the car.
His teammate completed the second hour of the race. Below is the link to the race, in the same #20 car as featured above.
2020 Porsche Carrera Cup Race at Le Mans
Jaden completed his first 2020 Porsche Carrera Cup race at Le Mans held prior to the 24-Hour race. As one of only two Americans in a field of 52 international and elite drivers, Jaden was the highest scoring and only American Pro-Driver. He performed well, starting in P17 and finishing the wet and wild race in P9.
Ride onboard with Jaden as he completes a lap in Porsche #80 at Le Mans 9/18/2020. Enjoy the Ride!!!
See this Instagram video by @jadenconwright:
You can also view the complete 2020 Le Mans Porsche Carrera Cup Race at: