Favorite 2019 SportStars Cover | Vote For Your Regional Favorites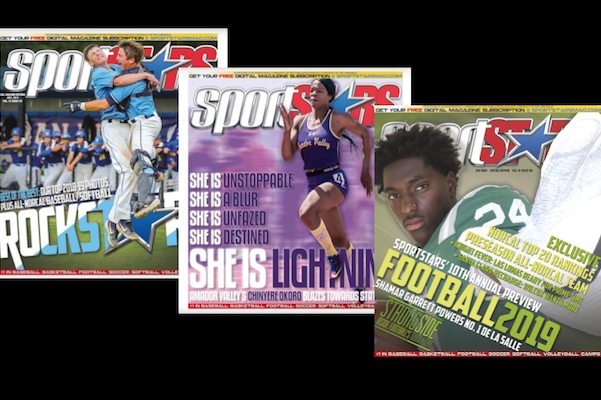 We've Chosen A Dozen Finalists And Now We Leave It To Our Fans To Vote For Their Favorite 2019 SportStars Covers From Each Region •
As we enter the final week of 2019, we thought we'd have some fun with a contest to decide our best covers of the year. Our editor selected six finalists from our Bay Area editions, and six finalists from our Sac-Joaquin editions. Now we'd like to know what your favorite 2019 SportStars cover was.
Our Favorite 2019 SportStars Cover Vote will be open until midnight on Jan. 5. Fans can vote for one Bay Area and one Sac-Joaquin cover every six hours. At the conclusion of the contest, we'll have a display print framed and present it to the school featured on each winning cover.
If you don't see YOUR favorite, let us know what it was. We'd love the feedback!
_______________________________
CONNECT & SHARE YOUR VOTE:
Follow SportStars on Twitter & Instagram | Like us on Facebook | Subscribe!
_______________________________
Let's get to it, shall we? Vote away, fans!