How to Manage a Track Meet Under Current Safety Guidelines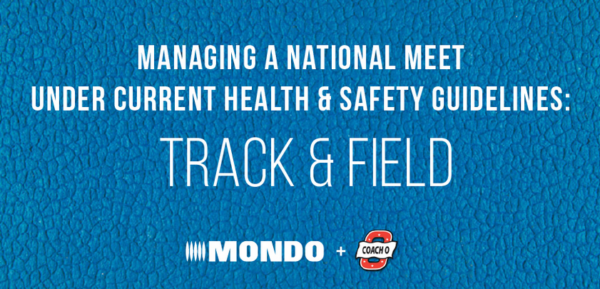 Managing a National Track & Field Meet Under Current Health & Safety Guidelines
Mondo and Coach O have teamed up to provide track & field administrators useful information on how to "return-to-play" and manage a track meet under existing health and safety guidelines as a result of the coronavirus pandemic.
This free webinar has a group of experienced panelists who will cover various meet management logistics including warm-up and check-in, seeding and timing, post-race protocol, spectators and much more.
Sign up to join the discussion and get tips and resources on how to continue to deliver track & field to athletes across the country. Pre-registration is required and limited. Registration will close on Wednesday, September 23rd.
WEBINAR DETAILS
TITLE: Managing a National Track & Field Meet Under Current Health & Safety Guidelines
DATE: Thursday, September 24, 2020
TIME: 1:00pm EST/11:00am PST
Expert panelists will give their insights on how to return to play safely.
Read more articles from Youth Runner editors. Go to SportStars home page, choose the My Sport dropdown, go to Track & Field for the latest in youth track articles.
Read related stories:
Virtual Track Camp: Tips From The Starting Line
Pre-Run Stretch Get You Ready To Run
Spring Training Home Running Workout
Story by SportStars INSIDERs at Youth Runner Magazine. Follow YRM at https://www.youthrunner.com/