How to Use a Running Journal; Benefits for a Youth Runner
Jordynn West with her running journal
EDITOR'S NOTES: You may use an app to record your runs and keep track of mileage, write it on your calendar, or maybe you haven't started a journal yet.  Jordynn gives us a look into her journal and how she does it.
The Benefits of Using a Running Journal
Hey everyone, this is Jordynn, and I will be going over some of  the benefits of the Believe Training Journal and why I like to use it. It's nice to be able track my workouts to see how they progress over time, and see my my mileage from week to week (surprising to see it added up!). I can also use it to see how I'm improving from week to week and see what went well, or areas I can improve on. I'm working on getting better at recording my splits when doing repeats. Learning from my dad that consistency is very important when training.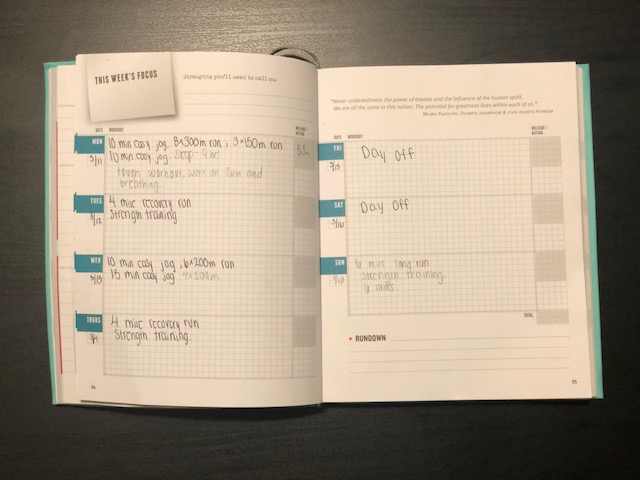 I also use my journal to write out my goals, hours of sleep, and how I felt during my runs. I make notes of the weather to see if it affected my workout, bullet what I ate, how long I rested, and if anything was bothering me or motivating me in particular. I would recommend this journal to other runners mainly because it can drive you emotionally, physically, socially and mentally as an athlete. It will help you understand the purpose of your workouts (such as speed training, recovery runs.) and understand how far you've come, what other major goals you want to accomplish, and how this whole journey comes together with the rest of your life.
Let us know how you use a running log or journal in the comments section below.