Cycling Pedals though Sacramento Region with 17th Tour de Lincoln Bike Race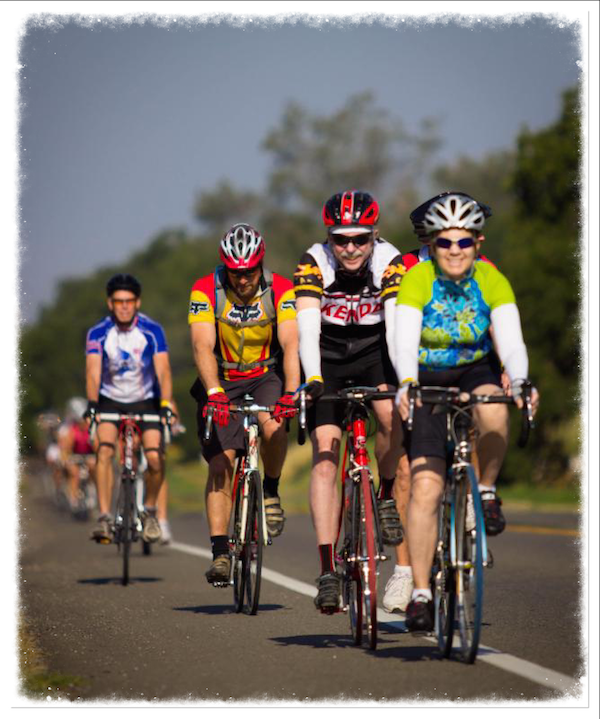 Tour de Lincoln Bike Race Features Pleasure Cruise and Country Climb!
Calling all cyclists! The 17th Annual Tour de Lincoln bike race, featuring miles of roads and 100s of cycling enthusiasts, takes place Saturday, May 12. Hosted by the Rotary Club of Lincoln, proceeds will go to support their club projects.
Several ride options from 10 to 63 miles (100k), take cyclists along the scenic back roads of Lincoln and South Placer County.
The Tour offers four courses: The Pleasure Cruise (10 miles) to The Rolling Hills (20 miles), The Country Climb (40 miles) and the Metric Century (63 miles).
The Pleasure Cruise rolls out of McBean Park and passes through cottonwood trees that line the banks of the Auburn Ravine. The course consists almost completely of Class 2 bike lanes and rolls along a section of the beautiful Lincoln Hills Golf Course.
The Rolling Hills is a shorter version of the Country Climb with beautiful scenery and less vertical gain.
The Country Climb is a gorgeous ride winding through the rolling hills and countryside between Lincoln and Auburn. This route has beautiful valley views, challenging climbs (1400′ vertical gain), and passes by several horse ranches.
The Metric Century route is more of the same scenic countryside, but with 3800′ of vertical gain. See our Maps page for elevation information about these two routes.
Participants are treated to a continental breakfast, well-stocked rest stops and a fun post-ride BBQ with live music and more.
Lincoln Rotary Benefit
The Tour is a charity bike race benefiting the service projects of the Lincoln Rotary Foundation. It treats cyclists to a wonderful Spring day of riding the scenic back roads of Lincoln and South Placer County. And, area bike shops provide minor repairs at the start/finish and at some of the rest stops for your convenience.
The inaugural Tour de Lincoln bike race held back in May 2002, was sponsored by the Lincoln Volunteer Center. The Tour began as a benefit bike ride for the "Center" and has grown to over 600 cyclist participants.
The Rotary Club of Lincoln has since taken the helm. Proceeds are used to support the clubs projects.
Helmets are required for all riders!
MORE:
Non-Rider activities include shopping Historic Downtown, McBean Skate Park, it's playground, and two beautiful public golf courses. All within 2 miles.
Registration
Online sign-ups for the fee-based rides range in price from $20 to $55 depending on the ride you choose. All rides roll out of McBean Park located at 65 McBean Park Drive in Lincoln.
Registration for the Tour de Lincoln bike race is online at Active.com or by manually signing up on the day of the race.  At Active.com, additional options are available to attend the night-before dinner and to purchase shirts/jerseys for the ride.
ACCOMMODATIONS
Participating hotels and special rates for this event are available and listed below. Please note rates and room types are based upon availability and subject to change. Please contact hotel directly and book early.
Supported by the Placer Valley Tourism (PVT), it is made up for the 23 hotels in Roseville, Rocklin and Lincoln, California. PVT recruits and supports hundreds of annual events with grants, marketing, volunteers and other services as needed. To learn more about how PVT can help bring your event here, visit www.playplacer.com or call 916-773-5400.