SportStar Alan Lloyd YV Football Comes Up Big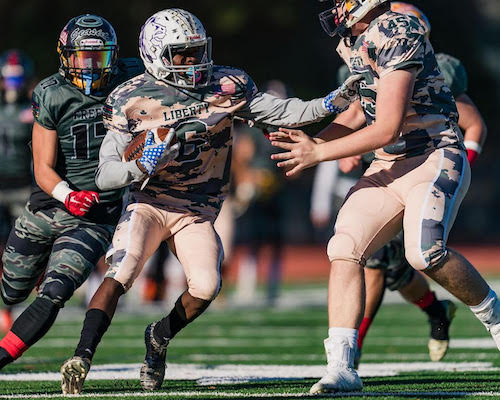 SportStars Names 'Star of the Week': Alan Lloyd, Ygnacio Valley-Concord Football Sr.
Picking up right where he left off from a season in which he had 12 interceptions for a 7-4 Ygnacio Valley team, Lloyd picked the ball off three times in the all-star game.
His efforts earned him the game's MVP award for a Liberty Team squad that won, 7-6. He was also selected to represent NorCal on an All-Star team that will travel to Hawaii for the JPS Paradise Classic from Jan. 8-11.
Photo: Jean-Paul Toshiro