Menlo School High School: Bo Named SportStar Of The Week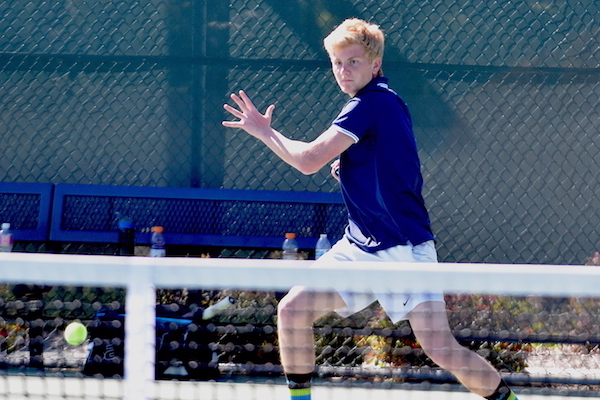 Menlo School High School: BO LESCHLY
Menlo School-Atherton | Tennis | Senior
The senior, Bo Leschly of Menlo School High School, went 8-0 at the 19th Annual National Invitational on March 23-24.
He won all of his singles and doubles matches for the Knights, who won the prestigious tournament at Palisades Tennis Club.
The championship match against Harvard-Westlake of North Hollywood came down to the No. 4 singles, where Leschly rallied to defeat Sacha Pritzget 8-6.
The win clinched an eventual 6-3 team victory and led to Menlo's first National Invitational title since 2012. Also, Leschly and teammates Siddharth Chari and Andrei Volgin were named to the all-tournament team.
Lastly, Monta Vista-Cupertino competed in the 16-team field. It finished seventh.