Steven Zobac Valley Christian-San Jose – Baseball SportStar of the Week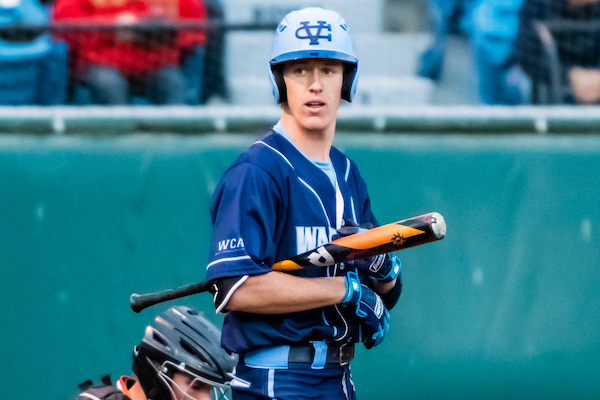 Steven Zobac was officially named the SportStars NorCal Baseball Player of the Year on July 5th. It came just a few weeks after he was one of five finalists for Cal-Hi Sports' Mr. Baseball State Player of the Year Award.
The Cal-bound talent batted .465 with 40 hits, 28 runs, 23 RBI, 12 doubles and five home runs. He also went 6-1 with four saves, a 0.23 ERA and 75 strikeouts in 60.2 innings of work.
Zobac led the Warriors to a third straight CCS Open Div. title and threw four hitless innings to start the final. He also knocked in both runs in a 2-0 victory.
Photo: Doug Stringer