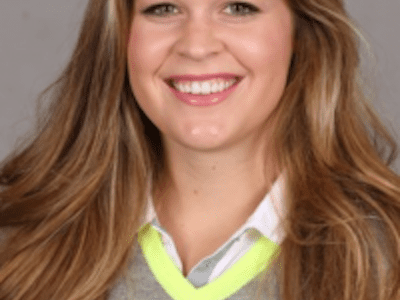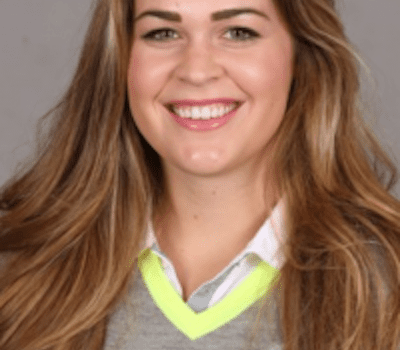 Heritage golfer Megan Conder has a chance to be her school's first golfer to reach State.   By ERIK STORDAHL | Contributor. Photo courtesy...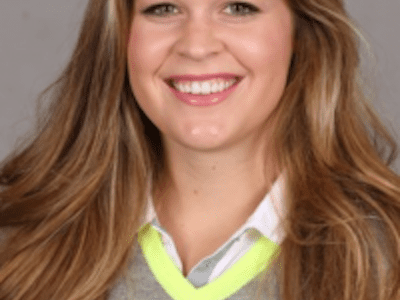 Heritage golfer Megan Conder has a chance to be her school's first golfer to reach State.
  By ERIK STORDAHL | Contributor. Photo courtesy goducks.com
It was a Saturday morning and Megan Conder was explaining her goals for the season until she was interrupted.
"Whoa! All of a sudden it just started pouring rain here," said Conder, a golf phenom who was on the phone in Brentwood.
Does that mean no practice? Yes. But this was already a scheduled day off. The Heritage High homecoming dance was later that night and she needed time to do her nails and fix her hair. So, no golf whatsoever today.
A day off during golf season is rare for Conder, the two-time defending Bay Valley Athletic League champion, but she let it be known she'll be playing the next day. And probably every day for the next two months as she strives to make it to the state tournament – her top goal for the season.
The accomplishment would put a bow on a remarkable high school career and cement her as, perhaps, the greatest golfer in her school's young history.
* * *
Conder and her sister, Lauren, started golfing in 2005 through their local First Tee chapter. Lauren, now a senior at Richmond University in Virginia, went on to star at Heritage where she was the first golfer in school history to qualify for the California Interscholastic Federation Northern California Tournament, the qualifier for the CIF State Championship.
Megan quickly followed in her sister's footsteps.
Last year, she captured her second league title for Heritage and qualified for NorCal when she finished tied for second at the North Coast Section Division I Championship. She posted a respectable score of 76 at NorCal but failed to advance to the state tournament. Still, 2012 served as a notice to her competition.
"I think last year was probably my first time where I said hard work pays off," said Conder. "I've been playing golf for a long time. All the accolades from NCS and this summer was a wake-up call."
Conder dedicated her summer vacation to golf. Hitting the links, working out, lifting weights — four to six hours a day. What parts of her game did she work on?
"I worked on my short game," Conder said, "and the little things that make a big difference."
The hard work paid off at the NCGA qualifier for the USGA Jr. Girls Championship. She tied for third shooting a 74, punching her ticket to the prestigious event in Fort Wayne, Indiana.
* * *
With a full summer's work under her belt, Conder is now focused on her senior year.
"She's very consistent with her game," said Heritage golf coach Mark Tinder. "She hits her tee shots. She's very good with the short game. She is a smart putter. If she misses a putt, it's just a tap in."
Lauren Conder agrees about Megan's ability on the course but adds there's something else.
"Her maturity and mindset is unparalleled. I've never seen someone as mentally tough as my sister."
"She has a good head," Tinder added. "She's confident in her ability. She's the whole package."
Indeed, she is. Not only does she have ability and mental toughness, but a tireless work ethic as well.
"What I like about Megan is she'll ask me 'Coach, can I practice more?'" Tinder said. "I always say 'Yes.'"
These qualities make for a dangerous golfer, and Conder knows it. She's also keeping a level head throughout all of the success.
"She's cooperative. … She's so spirited, she has such energy that she brings to people," Lauren Conder said.
Megan gained these qualities from the First Tee, an organization she doesn't hesitate to thank enough for shaping her into the player she is today. She and her sister have been involved since 2005. It's where they learned the nuances of the game and life lessons like course etiquette, integrity and sportsmanship.
That support system has been buoyed by her parents, mainly Greg, her father.
"He's always been our No. 1 fan and coach," Lauren said. "He knows everything about our game, almost as well as we know it. … We couldn't have done it without him."
* * *
Megan's senior season is going well so far. She's leading the Patriots, who are 6-0 through matches played on Sept. 19. A third league and individual title are well within Conder's grasp, but she has her sights set on NCS and NorCal. In fact, she's already scouting the host courses for the respective events and she plans to play both — San Rafael's Peacock Gap Country Club (NCS), and Ripon's Spring Creek Golf & Country Club (NorCal) — soon.
There's an added reason behind this level of reconnaissance: Golfers are not allowed a practice round at these events. And because of that rule, Conder suffered dearly at NorCal last year.
She could've shaved a couple strokes off her respectable 76 had she obtained a feel for the idiosyncrasies of Brookside Country Club in Stockton. Still, there's no rule about playing a course a couple months in advance, and Conder is leaving no stone unturned.
She's also looking beyond this season and focusing on where to play in college. Given her talent and potential, she's a surefire top prospect for Division I colleges. Right now, she's a verbal commit to Oregon and plans on making an official visit soon.
"Megan has the game of a top Div. I golfer," Lauren Conder said. "She has the talent. It's all a matter of making the putts at the right time. I think she has all the talent in the world."
But it doesn't stop at college. People like her sister and Tinder believe this is the beginning of a potential pro career.
"I think she's a young LPGA golfer in the making," Tinder said. "She works out and does all the right exercises and trains off the course. So she's physically fit."
But before she gets too ahead of herself, Conder knows there's business at hand, like leading Heritage to NCS.
"Our team has worked hard. A lot of us are seniors now," Conder said. "I think NorCal is a possibility."