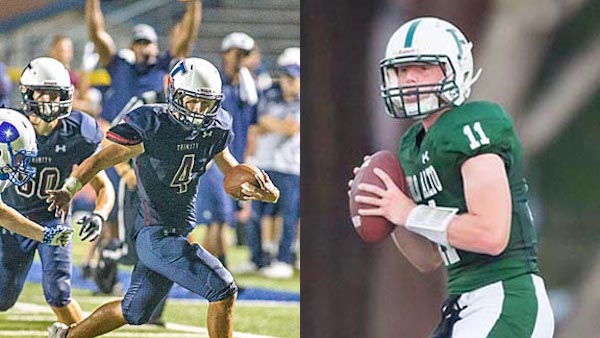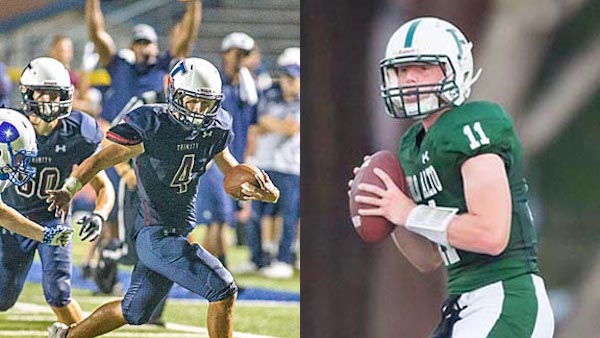 One Month In. And just like that, September was gone. Our first full month of the 2016-17 year in high school athletics was a...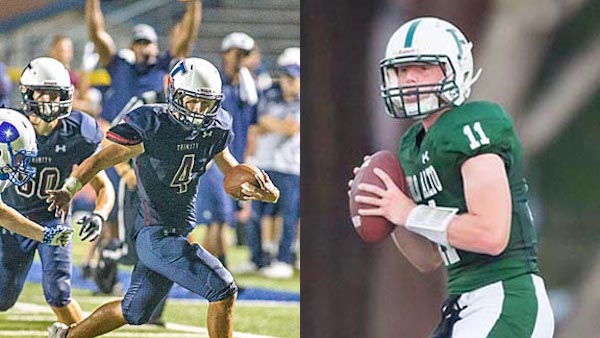 One Month In. And just like that, September was gone.
Our first full month of the 2016-17 year in high school athletics was a pretty eventful one. This is always a time of year where I like to use this space to take note of what we've learned about the NorCal sporting landscape over the first five weeks.
So let's get to it. Here are five takeaways from September.
1. The West Catholic Athletic League is still REALLY good at girls volleyball
One year after the WCAL brought home three state titles (Archbishop Mitty-San Jose, Valley Christian-San Jose and Notre Dame-Belmont), it was hard to imagine the league could be capable of a encore of similar success. And even with Notre Dame having switched leagues this year, it's not hard to imagine anymore. On Sept. 21, when Cal-Hi Sports debuted its first State Top 20 — in coordination with us debuting our NorCal Top 20 — the WCAL had five teams land in the state rankings. All five of those teams — Mitty, St. Ignatius-S.F., Valley Christian, Sacred Heart Cathedral-S.F. and Presentation-San Jose — make up half of the current NorCal top 10. Our full NorCal Top 20 can be found later in this issue.
2. De La Salle football is … beatable? — Technically, yes.
The Spartans suffered a 23-21 loss on a last-minute field goal to East-Salt Lake City on Sept. 16. But the more eye-opening result was a week later when Antioch came up just a touchdown shy in a 28-21 De La Salle win on national TV. Look, De La Salle graduated a lot of talent from its dominant CIF Open Division Bowl Championship team of a year ago. And while the Spartans have talent in a lot of places, much of it is young. Young Spartan teams have shown vulnerability in the past, but they've also shown a tendency to grow up quickly. So while we say the Spartans are beatable, we're not convinced a NorCal team is going to take them down. But the new NCS Open Division playoffs may draw a few more eyes this November.
3. Sara Choy may not be beatable
Remember this name tennis fans. The Sacred Heart Prep-Atherton junior recently won two matches at the Battle of the Bay team tournament hosted by Monte Vista-Danville on Oct. 1. Those victories improved her high school career record to an astounding 69-0. She's already won a pair of Central Coast Section singles titles, and a third one seems almost inevitable. She did injury default out of a USTA event on Oct. 2, though. And maybe that's the only thing that can slow her down. Stay tuned.
4. San Ramon Valley girls water polo remains a juggernaut
With Lexi Liebowitz and Sarah Klass leading the way, the four-time defending North Coast Section Div. I champs haven't lost a match since Oct. 27, 2015. The Wolves finished September with a record of 14-0. SRV will host Sac-Joaquin Section power, Davis (12-2 through Sept.), in what should be a very intriguing matchup on Oct. 7.
5. Sac-Joaquin Section football is only growing more competitive
The rise of the SJS as a dominant and deep football region continues. Folsom, Del Oro-Loomis, Elk Grove and Grant-Sacramento have been the headliners in recent years, but the list of seriously strong programs continues to grow. And teams which have been bottom feeders or middle-of-the-road teams in the past, are surging. Folsom had its 50-game SJS winning streak snapped by Sacramento High, and Elk Grove was recently upset by Davis. We're excited to see what sort of surprise results pop up over the second half of the season.
Now, who's ready for October?