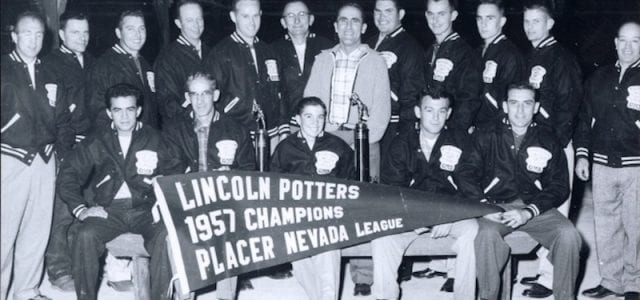 Lincoln Potters Bring Rich History to GWL Summer in Placer Valley is going to sizzle this year with the return of the Lincoln Potters....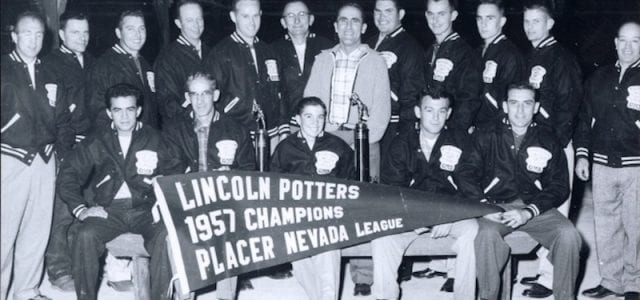 Lincoln Potters Bring Rich History to GWL
Summer in Placer Valley is going to sizzle this year with the return of the Lincoln Potters. This collegiate-level summer baseball team is part of the Great West League (GWL) and will be playing 32 home games in Lincoln at newly renovated McBean Stadium. The GWL is a premier college summer wooden-bat league with teams in both Oregon and California including the Chico Heat, Marysville Gold Sox, Medford Rangers, Portland Pickles, Yuba City Bears and of course, the Lincoln Potters.
In the 1950s the Lincoln Potters played at McBean Stadium under the Placer Nevada League and although there were teams playing in Lincoln as early as 1923, it was when Gladding, McBean & Company — a pottery company that dates back more than 150 years — signed as sponsors that the name was born. Clearly Lincoln's rich history of baseball is weaved into the community and the excitement surrounding the return of the Potters is palpable.
"We are committed to the community, and excited to bring family fun that is affordable for the summer time while showcasing these up and coming athletes," Lincoln Potters General Manager Matt Lundgren said about bringing this level of baseball to South Placer County. "The wooden bat league is unique for the players in that not only does it keep them in shape during the offseason from their college ball, it also provides an opportunity for them to be looked out by Major League scouts."
Lundgren pointed out that the Potters will operate similar to a minor league team with ticket sales, promotions, a kids club, group outings and more which means the athletes, fans and community members will all enjoy the benefits of this type of organization.
To kick off the season that starts on June 1, the Potters will be celebrating with a fanfest on the evening of Monday, May 29. The event is free, so be sure to bring your family and friends. Full concessions will be available, as well as the chance to see the Potters compete in an intersquad scrimmage, followed by an autograph meet-and-greet session on the filed.
Please check out their website at lincolnpotters.com for the full schedule, to purchase tickets and for up-to-date information on the Potters. Placer Valley Tourism is delighted to welcome the Potters back and can't wait for an incredible summer of baseball in Placer Valley.
— All copy and photos provided by Placer Valley Tourism