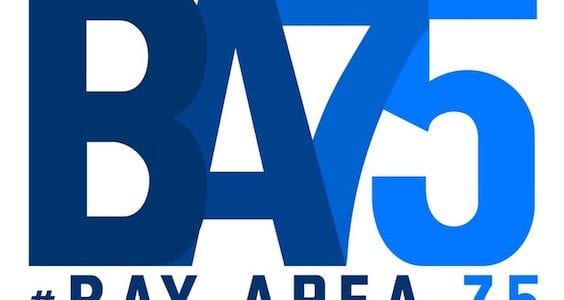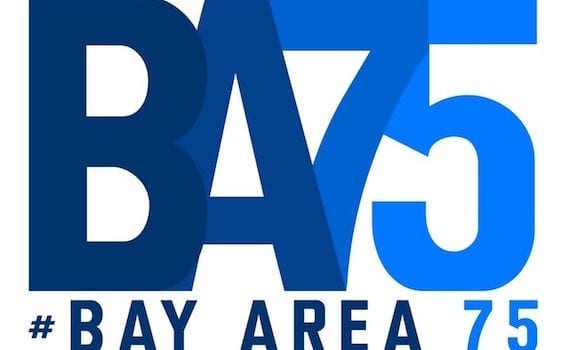 Welcome to the fifth annual Bay Area 75 — SportStars' countdown of the top 75 Bay Area athletes from the 2016-17 school year. The...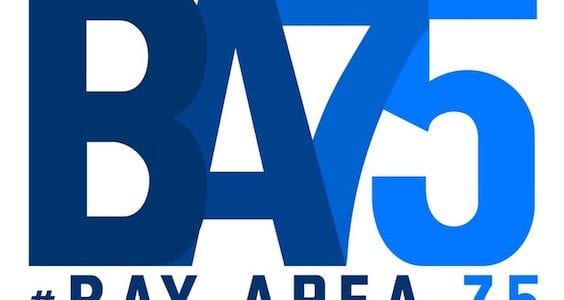 Welcome to the fifth annual Bay Area 75 — SportStars' countdown of the top 75 Bay Area athletes from the 2016-17 school year.
The only criteria used in generating the list were that the athletes must be from one of the nine Bay Area counties, and they must have played in a sport which culminated in a sanctioned section title or reached a national-level of success (i.e., won a national championship or been appointed to youth national team).
All sports fans know rankings are an opinion, and certainly subjective. They also spark debate and conversation, which is why we love them. Tell us how we did. Reach out to us on on Facebook or Twitter using the hashtag #BayArea75.
Let the debate begin.
—Chace Bryson, Editor
This is the starting point. A purist will begin here and read all the way to #1. But if that's not you, here are the links to the other segments (a link to the next segment in the sequence will also be available at the end of this post): Nos. 50-26 / Nos. 25-6 / Nos. 5-1
75. KAYLAH ROBINSON
El Cerrito – Track & Field – Senior
Oregon-bound speedster was NCS champion in 100 hurdles before posting a wind-aided time of 12.98 seconds in the state final — the state's second-fastest time ever (in any condition). Earlier in the year she bested LSU-bound Jurnee Woodward in the Sacramento Meet of Champions.
74. MYAN PACE
Bishop O'Dowd-Oakland – Basketball – Senior
The Univ. of San Diego-bound guard was an All-State 3rd-Team Elite selection by Cal-Hi Sports who averaged 13.4 points, 12.2 rebounds, 4.4 assists and 4.2 steals. She became the second O'Dowd player to score 1,000 points and get 1,000 rebounds.
73. JACKSON ENRIGHT
Sacred Heart Prep-Atherton – Water Polo – Senior
Enright was recognized as the Central Coast Section's Overall Player of the Year for his all-around prowess. The 2-meter star was a force at both ends of the pool as he helped lead the Gators to a sixth straight CCS title. He's committed to Harvard.
72. ASHLEY THOMS
Campolindo-Moraga – Basketball/Track & Field – Junior
Thoms averaged 15 points, 2 assists and 3 steals for a Cougars team which went 27-7 and reached the CIF Division III State Championship. After two seasons of softball, Thoms switched up and tried track for the first time this spring and was an NCS finalist in the triple jump, where she posted her school's fifth-best mark at 34 feet, 81/2 inches.
71. KYREE WALKER
Moreau Catholic-Hayward – Basketball – Freshman
Walker was a dynamic force for the CIF Div. II state finalists, averaging 21.5 points, 6.6 rebounds and 3.9 assists. His postseason honors included a SportStars 2nd-Team All-NorCal selection and being named MaxPreps.com's National Freshman of the Year.
70. MATT LLOYD
Archbishop Mitty-San Jose – Golf – Senior
The Purdue-bound Lloyd earned top medalist honors by firing a 6-under 65 at the CIF State Championship Tournament (which Mitty also won as a team) at Poppy Hills Golf Course in Pebble Beach. Lloyd posted a solo 2nd at CIF NorCals with a 4-under 68.
69. JOEY CALCATERRA
Marin Catholic-Kentfield – Basketball – Senior
An All-State 3rd-Team Elite selection, he closed his career as Marin County Athletic League's all-time scoring leader (2,522 points). Arguably NorCal's top shooter, Calcaterra led the Bay Area in scoring as a senior (29.5 ppg) and added 6.4 rebounds, 3.3 assists and 2.9 steals. He's committed to San Diego St.
68. ISAIAH HODGINS
Berean Christian-Walnut Creek – Football – Senior
Small school or not, Hodgins proved he had next-level pedigree time and again for the Eagles. The Oregon State-bound talent was a SportStars All-NorCal wide receiver after posting 94 catches for 1,521 yards and 21 TDs.
67. HANNAH DAMORE
St. Francis-Mountain View – Softball – Sophomore
The sophomore was a huge reason for the Lancers worst-to-first turnaround in the grueling West Catholic Athletic League. She hit .373 with team-bests in hits (38), RBI (42) and HR (7). She also scored 28 runs and smacked 11 doubles.
66. ASHLEY YEAH
Los Gatos – Tennis – Freshman
Yeah gained notoriety when she stormed her way to the CCS singles title by becoming the first to defeat two-time defending champ Sarah Choy in a high school match. The CCS finals loss snapped Choy's streak of 79 straight wins. Yeah is ranked among the Top 25 youth players nationally, and Top 10 in the state.
65. CHRISTIAN WISEMAN
Menlo-Atherton-Atherton – Football – Senior
Wiseman was the Peninsula Athletic League Bay Division Defensive Player of the Year after finishing with 171 tackles, 27.7 tackles for loss, seven sacks, one interception and one forced fumble. The Bears won CCS and NorCal Regional titles.
64. KYLE JOHNSON
Leigh-San Jose – Baseball/Football – Senior
Johnson was MVP of the BVAL-Mt. Hamilton League after batting .477 with four home runs, 12 doubles and 30 runs scored. During the winter, he averaged 7.8 points, 3 rebounds and 2.4 assists for a 21-5 squad.
63. HAILEY VICE-NEAT
Cardinal Newman-Santa Rosa – Basketball – Senior
Headed to the Univ. of San Francisco, she was an All-State 2nd-Team Elite selection. On a deep team, she still averaged 12.2 points, 10.6 rebounds, 3.6 assists, 2.8 steals and 2.6 blocks a game for the CIF NorCal Open finalists.
62. TULI LETULIGASENOA
De La Salle-Concord – Football – Junior
Considered the best defensive tackle prospect in the Western Region, Letuligasenoa was the anchor to the defensive front and led the CIF Open Div. runners-up in sacks. He committed to USC.
61. HOLLY AZEVEDO
Pioneer-San Jose – Softball – Senior
Battling health concerns for much of the season, Azevedo still put up insanely good numbers. The UCLA-bound pitcher went 10-4 with a 0.27 ERA and 197 strikeouts in 104 innings. In her final high school start she struck out 23 in a 10-inning playoff loss to Watsonville. She also hit .438 on 21 hits and had three HR.
60. CANDICE DENNY
Archbishop Mitty-San Jose – Volleyball – Junior
Denny was a Cal-Hi Sports All-State selection after her dominant season as the CIF Open Champions' middle blocker. She finished with 312 kills, a hitting percentage of 39.2, 37 aces, 111 blocks and 51 digs. She had a team-high 17 kills in the state final.
59. LEXI LEIBOWITZ
San Ramon Valley-Danville – Water Polo – Senior
Leibowitz continued the tradition of Danville water polo dominance with 78 goals, 42 assists and 18 steals for a team which went 25-2 and won the NCS Div. I title. Leibowitz is committed to UCLA, and has spent some of the spring playing for Team USA in the FINA Intercontinental Tournament.
58. JONAH COOPER
Foothill-Pleasanton – Swimming – Sophomore
CollegeSwimming.com ranks Cooper as the No. 2 recruit in the nation for the Class of 2019. Cooper won the 100 backstroke at the CIF State Meet in a meet-record time of 47.34 seconds. He also set the NCS Meet record in the backstroke and missed breaking the 100 freestyle record by .28 seconds in winning that event.
57. JOHN TORCHIO
Campolindo-Moraga – Football/Basketball – Junior
Torchio was a SportStars All-NorCal multi-purpose selection for football after leading the CIF State Bowl-Champion Cougars with seven interceptions (one pick-6), six forced fumbles and one recovery. He also had 664 yards receiving and seven TDs on offense. He will likely take over at QB in 2017.
56. CASSIDY TSHIMBALANGA
Carondelet-Concord – Soccer – Junior
Tshimbalanga was a first-team All-EBAL selection and has spent time as a member of the U16 National Team. This past winter she led the Cougars to a league title and a berth in the NCS Div. I final, scoring 14 goals to go with four assists. She scored both of Carondelet's goals in the title game against Liberty.
55. MADELINE HOLLAND
Archbishop Mitty-San Jose – Basketball – Senior
The Saint Mary's College-bound wing was an All-State 2nd-Team Elite selection after showcasing an all-around game for the team, which was ranked No. 1 in the nation for much of the season. She averaged 12.6 points, 8.0 rebounds and 3.1 assists. Holland had 23 points and eight rebounds in the CCS Open Division playoff victory over Pinewood-Los Altos Hills and 24 points, 10 rebounds and six assists in a NorCal Open win over St. Mary's-Stockton.
54. BREYAN ASHLEY
Dublin – Volleyball – Junior
Ashley led Dublin to the forefront of the East Bay as the Gaels more than held their own during their first season in the East Bay Athletic League. Ashley was a lights-out offensive threat, finishing with 523 kills (5.2 per set) and a hitting percentage of 41.3. She added 50 aces, 48 blocks and 120 digs for the 26-6 team.
53. KATE GUENIN
Menlo-Atherton-Atherton – Soccer – Senior
Guenin was the San Mateo Daily Journal Player of the Year after she led the Peninsula Athletic League with 26 goals. She also posted 10 assists while leading the Bears to an undefeated 14-0 PAL-Bay Division title — the school's first since 1999. In a CCS playoff upset of Palo Alto, Guenin assisted on all three goals. Guenin closed out here career with 64 goals and 25 assists.
52. KAIREE ROBINSON
De La Salle-Concord – Football – Junior
A no-brainer selection as a SportStars All-NorCal running back after he rushed for 2,013 yards and 25 TDs in his first season as the Spartans' premier ball-carrier. He ran for 202 yards and 2 TD in a CIF Open Div. State Bowl loss to St. John Bosco-Bellflower.
51. DANIELLE WILLIAMS
Amador Valley-Pleasanton – Softball – Junior
The third-year of varsity ball for the Missouri-bound Williams looked a lot like the first two. She posted a 17-1 record and 0.34 ERA with 231 strikeouts over her first 122 innings of work. She also hit .382 at the plate with three HR and 17 RBI. The Dons finished 23-5 and were No. 3 in SportStars' final NorCal rankings.