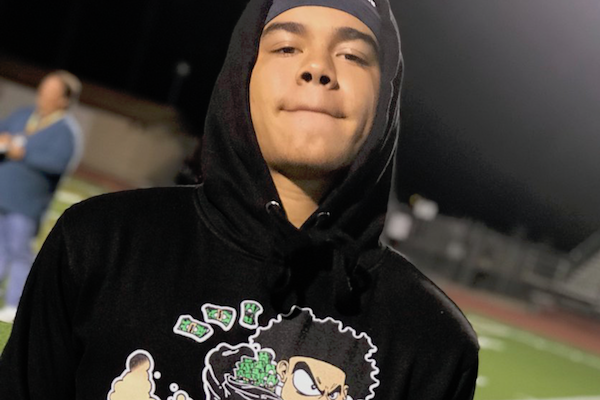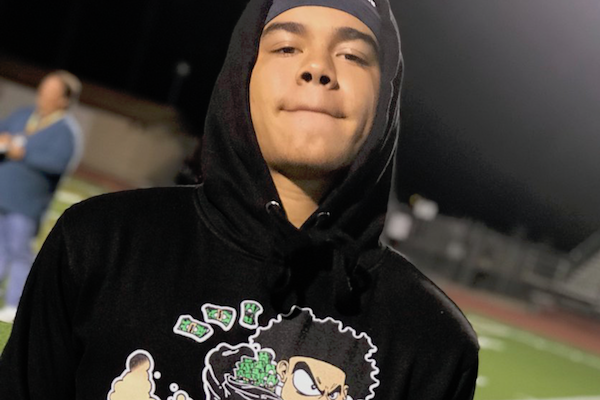 NorCal Or Not, Tulare's Kazmeir Allen Is New State TD Record Holder.  So who's got the record for scoring touchdowns in one season in...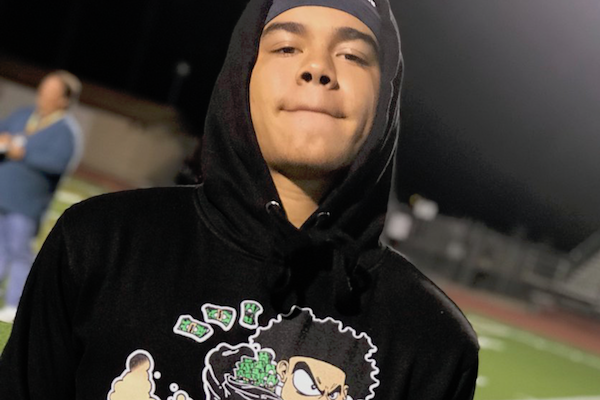 NorCal Or Not, Tulare's Kazmeir Allen Is New State TD Record Holder. 
So who's got the record for scoring touchdowns in one season in Northern California high school football?
I was headed to Tulare on Friday, Nov. 16 to see Tulare High's Kazmeir Allen break the state record of 64 that was set in 2001 by Ventura's Tyler Ebell and while I didn't get there (more on that later), Allen himself wasn't denied as he scored three touchdowns to break Ebell's record.
Allen headed into the CIF Central Section Division II final with 66 for the season, including 15 he scored in Tulare's last regular season game and its first playoff game.
But does Tulare count as Northern California? Geographically, Tulare is about 30 minutes south of Fresno, and based on the number of Giants fans compared to Dodgers fans, is clearly NorCal. Bakersfield is where it gets more confusing. Down there, especially since Bakersfield was the Dodgers' California League team for many years, there's Dodgers fans galore and not many in orange-and-black.
Since the California Interscholastic Federation has for most sports included the CIF Central Section in Southern California regionals, most of the media in the Bay Area and in the Sac-Joaquin Section don't tend to think of Fresno/Bakersfield as NorCal. In the CIF football bowls, however, there will be three Central Section teams in the north and three in the south and for Cal-Hi Sports state record keeping purposes the Central Section (including Bakersfield) has always been in the north.
Plus, just to better even out the number of schools in the north and south, it makes more sense to put the Central Section in the north. And even with those schools added in, the south is still much larger in the number of schools.
If Tulare is in the north, then Kazmeir Allen is the TDs scored record holder. If it's not, the highest on the state list (which was updated two nights after Allen put his name at the top) from NorCal would be Andrew Brown, a running back from Ripon Christian in the Sac-Joaquin Section, who scored 55 times in 2013.
The next highest on the list from the Bay Area, Sac-Joaquin and Northern sections would be Onterrio Smith of Grant-Sacramento (53 TDs in 1998) followed by Ryan Robards of Elk Grove (50 TDs in 2015), Alex Laurel of Manteca (49 TDs in 2013) and then Jahvid Best of Salesian-Richmond (48 TDs in 2006).
It's always great to see a young man like Kazmeir (who has offers from 14-15 colleges, including Wisconsin) break a state record. This time, though, my drive down Highway 99 was halted when a van plowed into the back of my car in stopped traffic just outside of Madera. Luckily, the other driver hit the brakes for maybe one second and swerved slightly so the impact wasn't direct. Still, the right rear area of my car was torn up and undrivable, although I was able to move it to the opposite shoulder.
Instead of being there in person, I did see Allen's record-breaking touchdown on the Fresno Friday night TV shows from a hotel room in Madera (my car was totaled). As they say, the show must go on.
More records will be broken soon in both football and basketball, and whether they are NorCal, SoCal or state, it'll always be an honor to keep them as updated as possible.