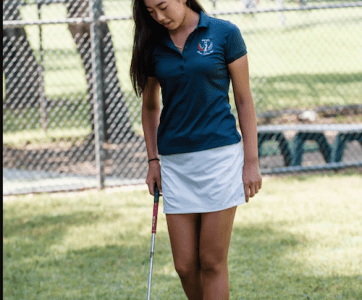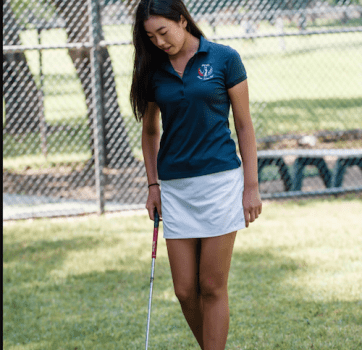 Poppy Hills Golf Course Hosts Preview Day For 2018 U.S. Girls' Junior Championship LPGA great and former champion Pat Hurst got reacquainted with the...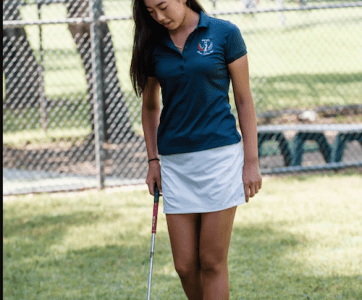 Poppy Hills Golf Course Hosts Preview Day For 2018 U.S. Girls' Junior Championship
LPGA great and former champion Pat Hurst got reacquainted with the U.S. Girls Junior Golf Championship trophy during Preview Day festivities held June 19 at Northern California Golf Association (NCGA) headquarters in Pebble Beach.
Hurst, winner of the 1986 U.S. Girls' Junior, was joined by Northern California junior star Yealimi Noh of Concord as well as NCGA and USGA dignitaries including chairperson Vaughn Kezirian. Hurst is the 1986 U.S. Girls' Junior Winner; LPGA ROOKIE YEAR: 1994. Career Earnings: $7,003,479
The championship, the first USGA event to be held at Poppy Hills GC, will tee off July 16-21. Admission is free to the public.
HURST: Role Model
"Being a USGA champion, no one can take that away from you," Hurst said. "It's something that's with you for the rest of your life."
The USGA received a record 1,606 entries for the championship. There are 16 players who are currently exempt, including Lucy Li of Redwood Shores and defending champion Erica Shepherd of Indiana.
The 2017 championship featured players from 12 countries and 33 states.
In The Field:
There are currently 14 players with Nor Cal ties who are in the championship field; Lucy Li, (Redwood Shores), Jasmine Chen (Pleasanton), Maddie Jun,( Mountain View), Kristine Tran, (San Jose), Caris Kim, (Los Altos), Catherine Batang, (South San Francisco), Yealimi Noh, (Concord), Sienna Lyford, (Roseville), Doodle Yuen, (Los Gatos), Sofia Young, (Benicia), Madelyn Gamble, (Pleasant Hill), Alice Liu, (Pleasanton), Katherine Zhu, (San Jose), Nthenya Maithya, (Modesto). 
"People who have never seen the U.S. Girls' Junior … if they were to come and watch these players compete, they would be surprised and in awe of what they can do," U.S. Girls' Jr. Director Tracy Parsons said.
"This champion is exempt into the U.S. Women's Open … that's the level of play we have here and the level of competition we bring here."
We call it Poppy:
While it is making its USGA debut, Poppy Hills GC is no stranger to hosting big championships. The course, which was renovated by architect Robert Trent Jones Jr. in 2014, hosted the AT&T Pebble Beach Pro-Am from 1991-2009 and currently co-hosts the PGA Tour Champions PURE Insurance Open.
"We look forward to adding another chapter to Poppy Hills' legacy," said John Meyers, USGA Assistant Manager of Competitions.
The schedule for the championship is:
July 16 and 17 (stroke play qualifying)
July 18 (first round match play)
Second and third rounds match play is July 19
July 20 (quarterfinal and semifinals)
And July 21 (36-hole championship final)
Since reopening, Poppy Hills has become renowned for its firm and fast playing conditions. The course has also become a model for water conservation.
"The course is actually only five- years old from seed counting since the renovation. We opened in April 2014. This is a wonderful five-year mark to host this championship on such a young course," Poppy Hills superintendent Matt Muhlenbruch said.
About the Northern California Golf Association
Since 1901, it has been the NCGA's mission to support and promote the game of golf in Northern California.
The NCGA Foundation's Youth on Course program, which allows juniors to play more than 350 courses throughout the Western United States for no more than $5, now stretches to the East coast. The NCGA also provides official handicap indexes, conducts more than 50 championships annually, rates courses throughout Northern California and publishes NCGA Golf magazine. It is one of the largest regional golf associations in the country.
NCGA… Supporting and promoting golf in Northern California