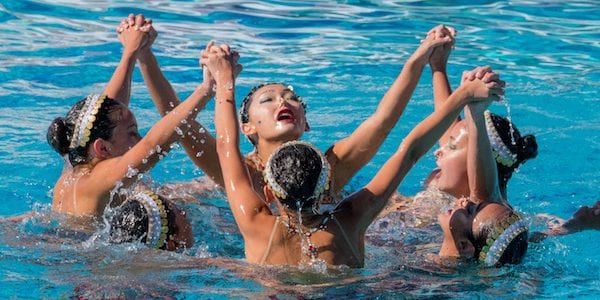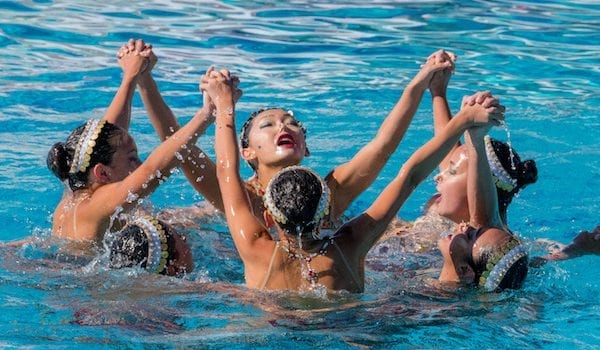 The Art of Synchronized Swimmers The 2020 Artistic Swimming season was cut off almost before it began for the World-renowned Walnut Creek Aquanuts. 2020...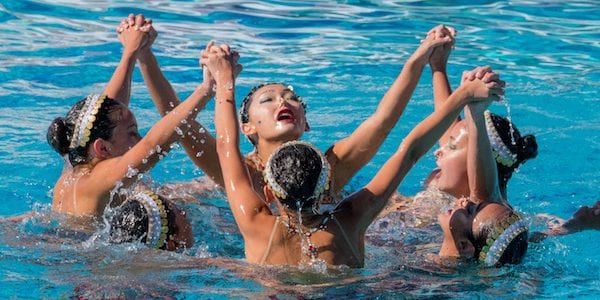 The Art of Synchronized Swimmers
The 2020 Artistic Swimming season was cut off almost before it began for the World-renowned
Walnut Creek Aquanuts
. 2020 had been shaping up to bring National Championships, Gold medals and National Team placements to the Aquanuts team. Despite quarantine and pool closures, the athletes trained daily over Zoom and the team is optimistic about the 2021 season. Now back in the water, the team is still restricted in what they can do because of social distancing. Even so, Junior coach Kristen Smidstra says, "It is such a relief to have pool time after months of online practice and be able to give the swimmers a small sense of normalcy right now."
Aquanuts Stay Strong
WCA has already won a virtual competition put on by USA Artistic Swimming. This National Skills Battle tested strength, power and flexibility on land. The Aquanuts dominated, placing three squads in the top four in the country. The team will enter another virtual competition later this month, but this time they are back in the water competing with socially distanced routines to music.
_______________________________
SportStars NOW
Get the New App in the
Apple Store
 & 
Google Play

_______________________________
The challenge for the Aquanuts now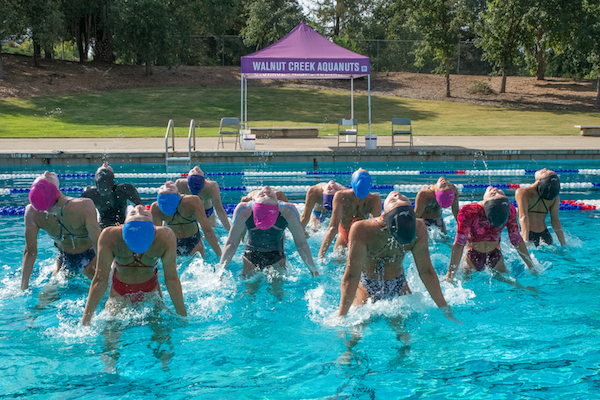 Finding ways to pay pool fees and continue to train athletes at the elite level with the loss of their main fundraiser, Bingo at the Blue Devils Bingo Hall. "Like many other organizations, WCA is facing financial challenges, but we are lucky to have extremely dedicated families and creative thinkers to get through this. The Blue Devils have been a great partner and we hope to get back to Bingo soon!" Says Kim Probst, WCA Head Coach and 2008 Olympian.
*"The Walnut Creek Aquanuts is a world-renowned artistic swimming club based in Northern California. Our mission is to develop athletes from novice to elite, building both bodies and minds and instilling skills that will serve our swimmers throughout their lifetime."*
Feature Photo Credit: Stephen Moore
Clarification: The sport of Synchronized Swimming has officially changed it's name world-wide to Artistic Swimming.