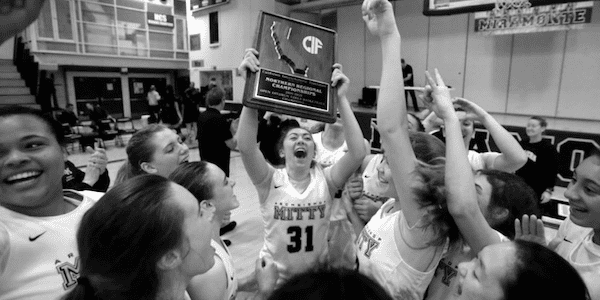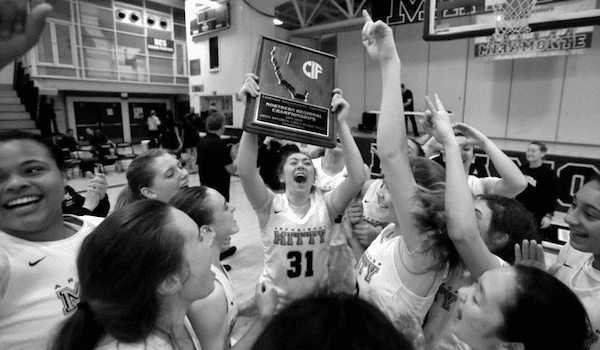 Mitty And Pinewood As NorCal's Top Two Teams May Be The Only Certainty We Can Offer For This Unpredictable Spring Season • More Girls...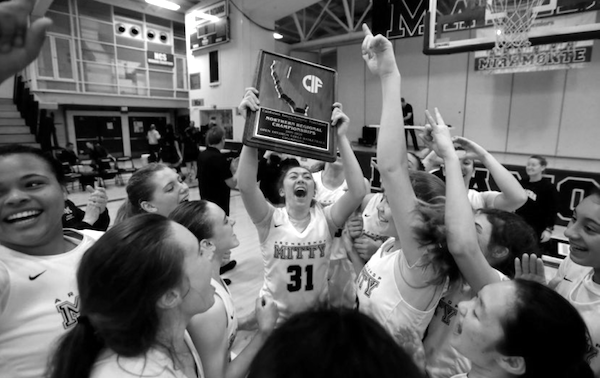 Mitty And Pinewood As NorCal's Top Two Teams May Be The Only Certainty We Can Offer For This Unpredictable Spring Season •
Before diving into our first Presesaon NorCal Girls Basketball Rankings in what seems like forever, let's go over some key storylines worth following as this speedy and out-of-place season tips off.
Will There Be A Postseason?
As with pretty much everything the past 13 months, there's no definitive answer — but there is hope.
The Central Coast Section is toying with the idea of playoffs, and if the COVID numbers keep dropping, other sections may follow suit. Then again they may not, as many parents and administrators may not be comfortable with games that require much travel. Still, even a CCS playoff would be worth watching, as the Open final would likely be a Top 20 NorCal Girls Basketball Rankings matchup between No. 1 Archbishop Mitty and No. 2 Pinewood.
What's The Next Chapter Of The St. Mary's-Stockton Saga Look Like?
Long-time coach Tom Gonsalves was ushered out at the end of last season, and now St. Mary's alum Alle Moreno will try to follow the legend. And though Moreno has plenty of experience as a college assistant, she's never run a high school program before.
There's still plenty of talent on hand, though there have been a couple defections, so the pressure will be on Moreno from day one. Expectations are always high at St. Mary's, but in this case, the lack of a postseason may actually help tamp them down, and thus ease Moreno's transition.
Can Kelly Sopak Revive Carondelet?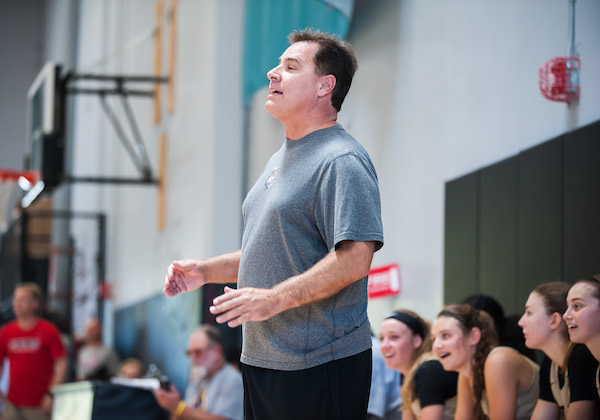 After extremely successful runs at Northgate and Miramonte, Sopak will now try his hand at the slumbering giant that is Carondelet. Though there have been moments of glory for the Cougars since Margaret Gartner left — she's now at Acalanes, by the way — last year's 16-12 record was the worst this century.
Still, some new faces have already appeared on the Concord campus, and NorCal coaches don't have to be weathermen to know which way the wind is blowing.
Preseason NorCal Girls Basketball Rankings | Spring 2021
1. Archbishop Mitty-San Jose (26-3 in 2019-20)
This was going to be the year. Sue Phillips and Archbishop Mitty were going to call on six seniors, all who have signed with Division I schools, to lead the Monarchs to their seventh state title. Oh, and don't forget the two underclassmen who have also committed to play at that level.
Of course, the chances of any kind of state playoffs are about the same as the Warriors winning the NBA title, so that dream is almost certainly denied. What makes it worse, though, is that the same thing happened last March.
"Not having the opportunity to contend for state title both seasons is doubly disappointing," says Phillips. "Given the fact that our state final game last year was cancelled, it's a definite double whammy."
But Phillips, one of the top high school coaches in the nation, is making sure she and her team keep their situation in the right perspective. "We still have a tremendous sense of gratitude that we can play or coach a game we love," she says.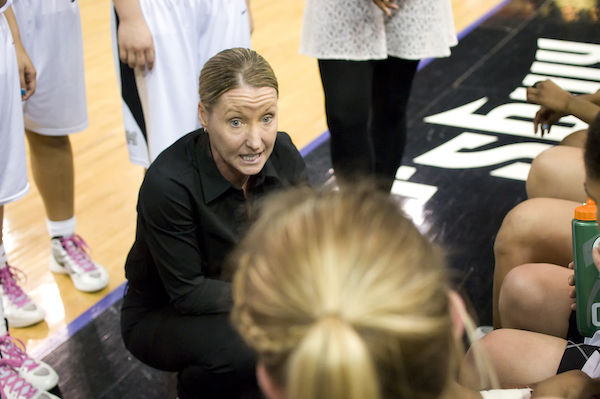 And speaking of games, Phillips is still looking for more, as right now Mitty only has West Catholic Athletic League opponents on her schedule — plus, potentially, a Central Coast Section playoff (which is under discussion).
However, only the strong should apply. Mitty is flat loaded, with those six seniors leading a tall and talented group that is versatile and skilled. "With great size throughout the lineup we have the ability to switch one through five," Phillips said.
Oh, and that size also gives Mitty the ability to press and trap smaller guards, which allows Phillips the option to mix and match defensively depending on the situation.
The only thing missing, really, is the chance to claim another championship, but Phillips knows that there's much more to high school sports than banners on the wall. "The joy is in the journey," she says, "and we are determined to relish each practice and each game."
2. Pinewood-Los Altos Hills (25-5)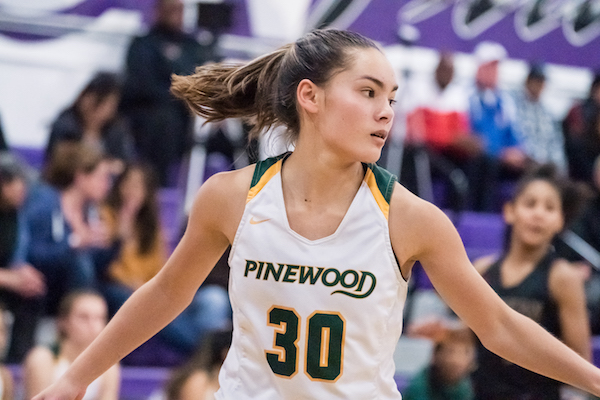 The center of gravity in NorCal girls' basketball has shifted south this year, as Pinewood and Archbishop Mitty both return plenty of firepower from very successful teams, while most of the other top schools in the area are dealing with graduation losses.
Pinewood not only returns every key player from last year's 25-5 team, it also will add an elite talent May 1 when Elle Ladine becomes eligible after transferring from Lowell-S.F..
The 5-10 junior is the total package, with size, skill and a high basketball IQ. She will join a quartet of talented seniors — Courtni Thompson, Annika Decker, Maia Garcia and Una Jovanovich. Put it all together and Pinewood looks to be the team with the best chance to challenge Mitty for the top spot, though at this point the only way the two teams will play is if CCS reinstates its postseason playoffs.
3. Salesian-Richmond (28-5)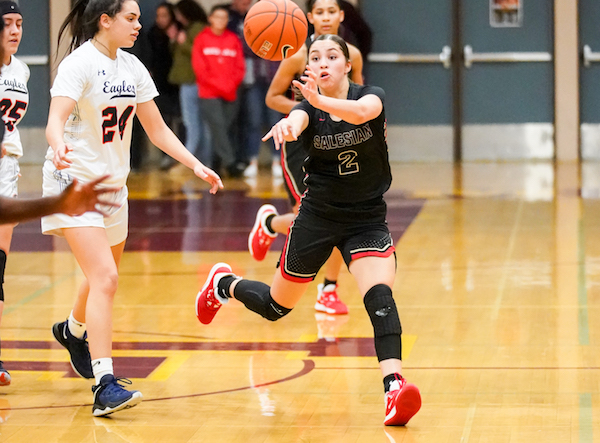 Alexsandra Alvarado, Silivia Fonongaloa and Amira Brown are the foundation of Steve Pezzola's 2021 Salesian edition — which could be even more successful than last year's.
4. Antelope (29-4)
Though Stanford-bound Jzaniya Harriel will get most of the attention, there's lots more to like on this roster. Lack of size could be an issue, however.
5. Oak Ridge-El Dorado Hills (24-7)
Teagen Brown is one of the top players in Northern California, and not only are a lot of her talented teammates back, Oak Ridge added 6-3 shotblocking transfer Ella Ray to the mix.
6. Bishop O'Dowd-Oakland (23-7)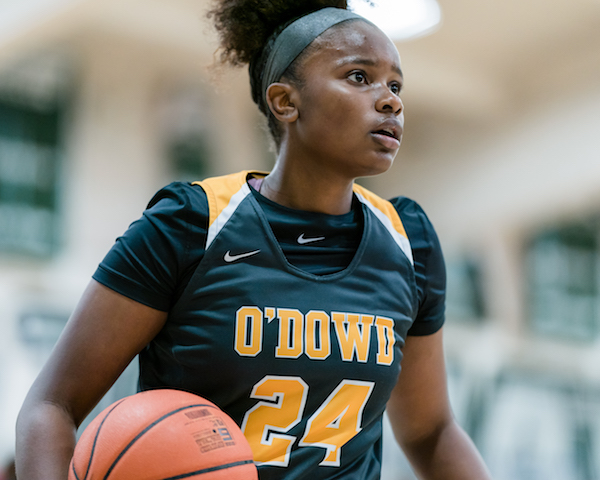 Though the one-two punch of Amaya Bonner and Kennedy Johnson return, the loss of seven seniors could take some time to adjust to.
7. San Leandro (24-7)
San Leandro is a surprise no longer. With everyone back from a 24-win team, Bishop O'Dowd may have a serious challenger just down the road.
8. San Ramon Valley-Danville (27-5)
Graduation hit John Cristiano's team pretty hard, but he's been building a potent feeder system that should quickly fill any needs.
9. St. Mary's-Stockton (23-5)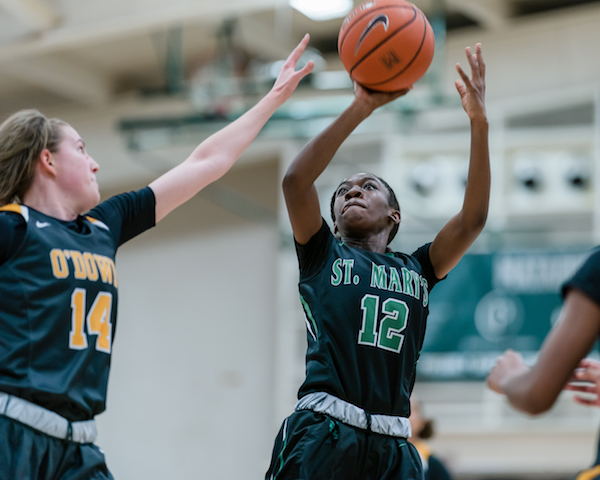 With long-time coach Tom Gonzalves gone, St. Mary's is the biggest question mark in Northern California. That said, with guards Brooklyn Perry, Tai Sherman and Nia Anderson all on the roster, new coach Alle Moreno should keep the Stockton power near the top of the charts.
10. Menlo School-Atherton (21-6)
Avery Lee is the ringleader, but junior Sharon Nejad and senior Coco Layton make Menlo School very tough to contain.
11. St. Joseph Notre Dame-Alameda (28-4)
12. Cardinal Newman-Santa Rosa (29-4)
13. Heritage-Brentwood (22-7)
14. Oakland Tech (26-8)
15. Folsom (19-10)
16. Carondelet-Concord (16-12)
17. Miramonte-Orinda (23-6)
18. American-Fremont (28-3)
19. Granite Bay (20-10)
20. McClatchy-Sacramento (26-5)