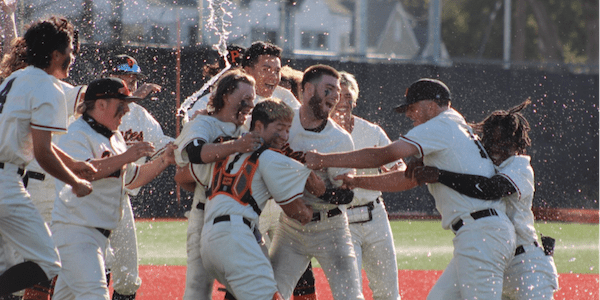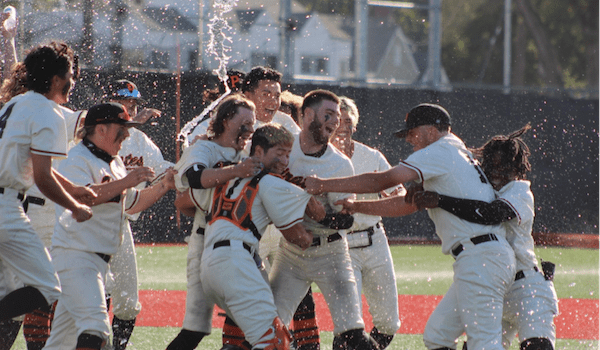 Willed By Its Senior Class, Pittsburg Baseball Completed Its Rebirth As The Pirates Rolled To Their First League Title In More Than Three Decades...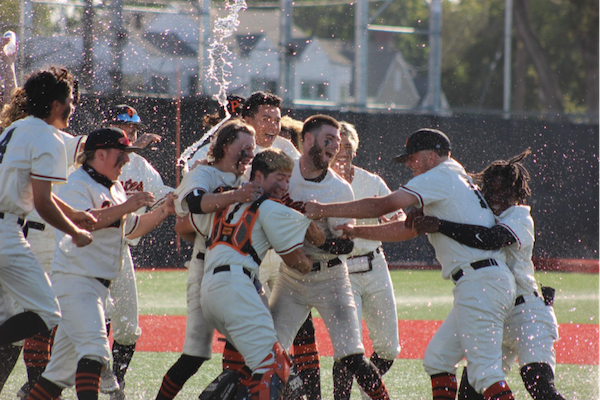 Willed By Its Senior Class, Pittsburg Baseball Completed Its Rebirth As The Pirates Rolled To Their First League Title In More Than Three Decades
Pittsburg High senior Michael Weber saw the sharp ground ball come right off the bat. It looked the same as the countless number of grounders he'd taken off fungo bats over the past two years — as he and his Pittsburg baseball teammates would grind their way through endless workouts.
The ball skipped quickly across Pittsburg's all-turf diamond and Weber nimbly took a path to cut it off. A large and mostly-masked crowd began to cheer before collectively holding its breath to find out if it could transition to full roar.
Weber corralled the ball cleanly and shoveled it to pitcher Matt Beaman covering the bag. The Bay Valley Athletic League baseball championship was over. Pittsburg had defeated Freedom-Oakley 9-2. 
Crowd roars. Players pile. Tears flow.
For the first time in 31 years, the Pirates were league champions. For Weber and the 10 other seniors on the roster, it was the completion of a commitment to each other and the fulfillment of a belief that Pittsburg could be a championship baseball program.
"It's hard to even put into words," Weber said following close to 15 minutes of hugs and photos. "We put countless hours into this. From the jump, when we got the 'GO' for this season, we envisioned No. 1 from the start. We came here every day to put the time in, and we just had each other's backs."
_______________________________
CONNECT WITH US:
Follow SportStars on Twitter & Instagram | Like us on Facebook | Subscribe!
_______________________________
Cliff Coleman has been to more than a few high school baseball mountain tops over the past 15 years. In 2008, he coached College Park-Pleasant Hill to a North Coast Section 3A East Bay championship — as the No. 15 seed in a 16-team field. He then won multiple NCS Division I titles as a member of the De La Salle coaching staff before joining Marco Cartagena's staff at Pittsburg in 2018. 
The championship victory on May 28 hit differently.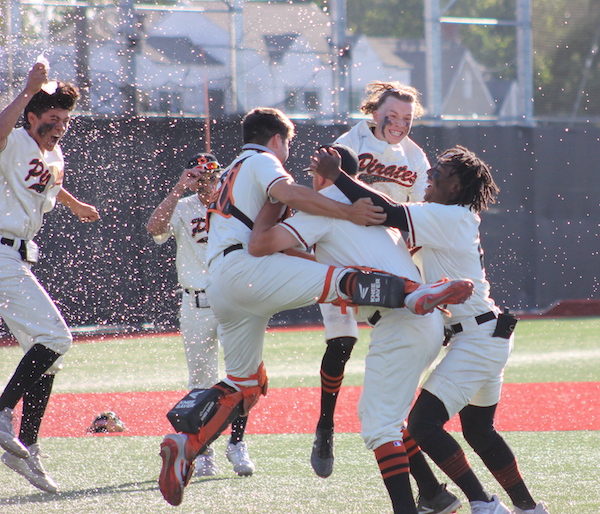 "Out of all the years I've been coaching, it's probably the most satisfying run," Coleman said a few days removed from the victory. "I had been with a lot of these guys since middle school and seen them grow up and where they came from.
"I've never experienced anything quite like that. It was genuine. It meant something to them."
Coleman is a teacher at Hillview Middle School in Pittsburg. That's where he first met Weber.
"If it weren't for Michael Weber, I'm not at Pitt," the coach said matter-of-factly.
A little more than six years ago, Weber was part of Coleman's study skills class at Hillview. After learning of Coleman's love and knowledge of baseball, he invited his teacher to come out and watch one of his youth games.
"Michael and another kid saw me show up to the game and immediately left the field, in the middle of an inning, and came to give me a hug," Coleman says with a laugh. "The umpire wasn't too happy with me, but that's how excited they were to see someone show interest."
The following Monday, Weber came into class and asked Coleman a question.
"He said, 'I suck, don't I? I said 'You don't suck.' And then he asked if I'd work with him, so I said 'Come by my portable at lunch.'"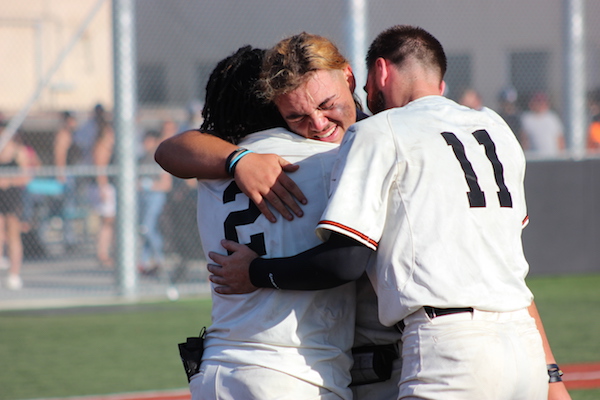 That was the start of a Hillview baseball lunch crew that ended up nearly 50 kids strong. Thirteen of them were on the Pittsburg championship roster. 
When Weber and some of his lunch crew were freshmen, Coleman came out to watch a Pittsburg workout. That's when Cartagena — who was an assistant for Coleman on the 2008 College Park staff — talked him into joining the staff.
This was Cartagena's eighth year running the Pirates baseball program. Soaked with Gatorade and emotionally taxed, he talked about the transformation that led to the school's first title since 1986.
"We started from Day 1 here," he said. "I've got to give thanks to my coaching staff. We're 100 percent committed. Since (Coleman) has gotten here, we've really changed the culture. It's a mentality of getting the right guys and showing them how to play the game the right way."
In 2018, that first year with Coleman on staff, Pittsburg went 15-9. The following season, the team went young and brought up a number of sophomores — which included Weber, Trevor Munson and others who would be key seniors in 2021. After that group went 11-13, Cartagena entered the summer team into a highly competitive tournament at Buchanan High in Clovis.
It went as expected.
"We played four games and couldn't get past the fourth inning in any of them," Cartagena said.
As the team wrapped up after its fourth loss, the coaching staff told the team summer workouts start on campus the next morning.
"Every single player showed up," Cartagena said. "That's when we thought the culture had really changed. Guys wanted it."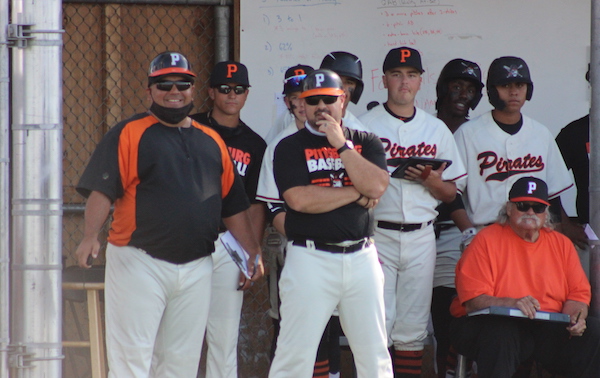 Munson, who batted leadoff and played shortstop and pitcher this past season, remembers that crossroads. 
"We got humbled real quick in Fresno," he said. "But we bought in. There were a lot of weeks with no days off. When nobody else wants to work, you gotta get out there. And we were out there."
That was especially true during quarantine and various COVID-related shutdowns. The seniors put together secret workouts on their own and stayed on top of the younger players. If there was going to be a season, the senior class was going to be sure Pittsburg was ready.
The state cleared the way for outdoor sports in late February. By that time, the North Coast Section had already cancelled all postseason play. And with many early restrictions in place, the Bay Valley Athletic League simply built schedules that included only its six schools: Pittsburg, Freedom, Liberty-Brentwood, Heritage-Brentwood, Antioch and Deer Valley-Antioch.
The baseball schedule consisted of one pre-season game between each team, and then a triple round-robin league schedule. That would be followed by a one-week league championship tournament.
The Pirates learned their hard work was paying off early when they lost to Heritage in the third game of the season, during the nonleague part of the schedule.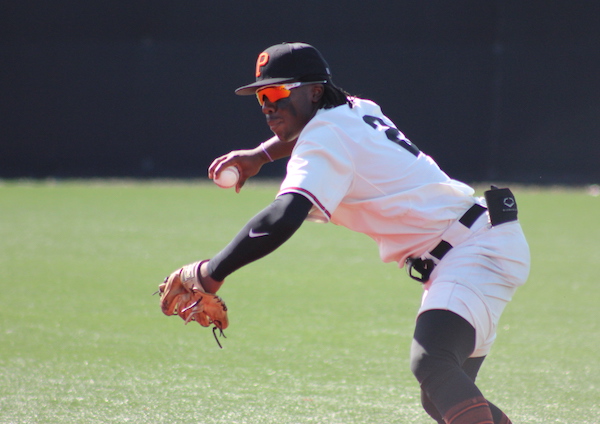 "It was a 2-1 loss to a Heritage team that had been beating us 16-4, 12-2 in previous years," Weber said. "I knew once it was only a 2-1 loss, that once we cleaned some things up it was over. It was only going to be us on the top."
Pittsburg won two of its three league meetings against the Patriots, which eventually led to them getting the top seed in the BVAL tournament after both teams finished with 12-3 league records.
The league designated both teams co-champions, which didn't sit great with the Pirates. And they certainly didn't need more motivation. But then Freedom upset Heritage in the semifinals, and the stage for Pittsburg's victory lap was set.
Freedom had other plans, though. The Falcons took advantage of some early miscues to grab a 2-1 lead in the top of the third. Nobody panicked.
"It's a ball game; it's baseball," Munson said. "There's a lot of ups and downs, but if we play our game then nobody is beating us."
Starting pitcher James Murray, a senior who transferred from San Ramon Valley-Danville before last season, helped himself with a game-tying RBI single in the bottom of the third.
"I think I jumped on the first pitch, and once I got that run I felt like I was right back in it," Murray said.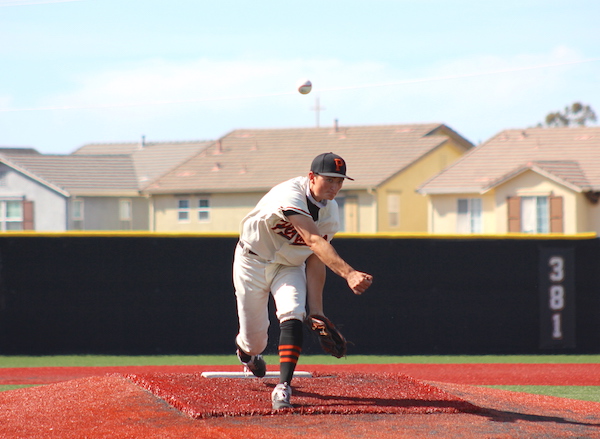 Murray allowed one hit over the next three innings to keep Freedom quiet while Pittsburg's bats went to work. The Pirates scored four in the fourth and three more in the fifth. Seven different players had at least one RBI. Jaiden Louangrath had two. 
Afterward, Cartagena had a moment to just stand back and watch all the hugs and photos taking place between players.
"It's easy now when I can look back and say they did it all," he said. "But they did all the work. We asked them to do it, and they did."