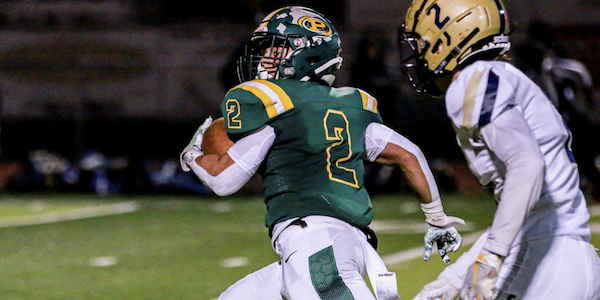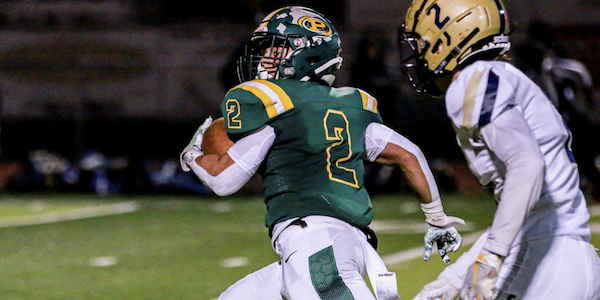 After An 0-5 Start Left Placer One Loss From Playoff Disqualification, The Hillmen Have Stormed Their Way To SJS Quarterfinals • PICTURED ABOVE: Placer...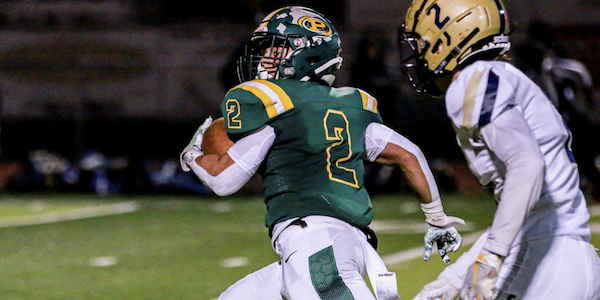 After An 0-5 Start Left Placer One Loss From Playoff Disqualification, The Hillmen Have Stormed Their Way To SJS Quarterfinals •
PICTURED ABOVE: Placer Running Back LaVelle Davis (Ike Dodson photo)
The 56 teams still laundering funky game jerseys for use in one of seven Sac-Joaquin Section football brackets have one thing in common — they are all winners.
Some just started doing it later than others.
Division IV No. 6 seed, Placer-Auburn didn't win a game until Oct. 8. The Hillmen dropped consecutive contests to Casa Roble-Orangevale, Antelope, Vista del Lago-Folsom, Pleasant Valley-Chico and Lincoln while the rest of the teams alive in the SJS postseason combined to win 193 games.
It was Placer's worst start to a season since losing six straight games in 2002, and quite enough to "throw in" any terrible towels still lingering on benches at LeFebvre Stadium.
But of course, stamina stretches at least 100 miles in The Endurance Capital of the World.
Auburn is home to the iconic Tevis Cup Equestrian Ride and the grueling Western States 100, which Hillmen coach Joey Montoya actually completed less than four months ago.
_______________________________
CONNECT WITH US:
Follow SportStars on Twitter & Instagram | Like us on Facebook | Subscribe!
_______________________________
Faced with playoff elimination after a 28-0 shutout loss to Foothill Valley League champion Lincoln on Oct. 1, Montoya and the Hillmen suddenly found their footing.
Placer won its next four games to meet the SJS playoff win threshold and sits 5-5 after a rousing 63-28 first-round playoff victory over visiting West Park-Roseville Friday.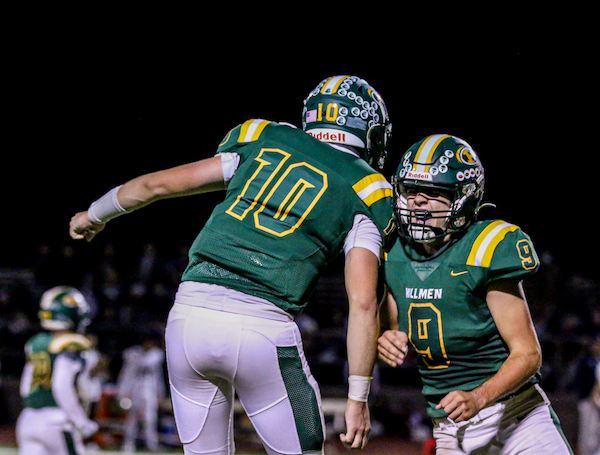 "We have been in four playoff games already, so our kids were ready," Montoya said after the Hillmen overcame a 21-14 second-quarter deficit with a 49-7 stanza to close the game. "We got healthy; we started to put the right pieces in place and our kids are playing at the right level at the right time."
To keep those jerseys from the shelf, Placer must now avenge one of its five losses, a 47-37 defeat to Vista del Lago, The Div. IV No. 3 seed enjoyed a first-round bye.
Montoya said Placer is a different team than the one the Eagles beat on Sept. 10.
To begin with, they have new starters, like FVL defensive MVP Diego Perez, who returned from injury, along with four other players.
"We are healthy and have a bunch of different personnel. And our kids are really starting to play well," Montoya said. "We are now just starting to hit our stride, and it couldn't happen at a better time."
Few stride better than Placer senior running back LaVelle Davis, No. 11 in California with 1,908 rushing yards. He also ranks seventh in touchdowns (28) and has averaged 206 yards and nearly three scores per game since the Hillmen faced elimination.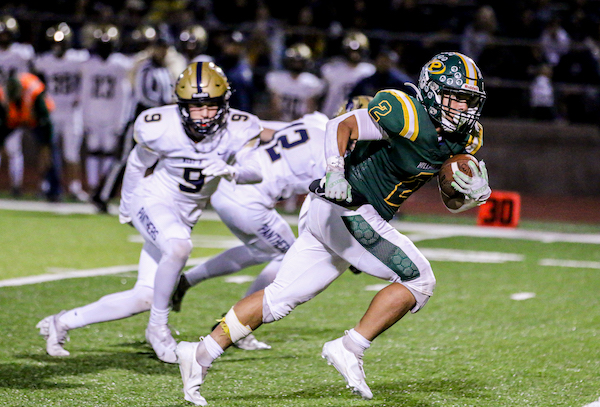 Davis torched Vista del Lago for 253 yards and four touchdowns in the first meeting, and he ran for 231 and four more scores to overcome West Park last week.
"Our coaches said don't get used to losing and we didn't," Davis said. "We just changed our practice habits, worked harder in the weight room and made sure we watched a lot of film."
Davis said it's the same strategy that Placer will deploy this week in preparation for a Vista del Lago team that showed plenty of balance with quarterback Jacob Hollingshaus (2,235 yards passing, 25 touchdowns this year) and running back Tyler Peterson (1,626 all-purpose yards, 16 touchdowns) in the first meeting.
Placer's deceptive Wing-T offense is a little more lopsided, and quarterback Andy Hall has six interceptions with just nine touchdowns. However, Hall has also completed nearly half his passes for 879 yards. He connected three times with two-way standout Alejandro Prieto for 89 yards against West Park, including a 58-yard touchdown.
Placer showed seasoned composure in its playoff opener, despite trailing for the entire first quarter. When the Hillmen scored to trail by two midway through the second quarter, Montoya didn't chase points.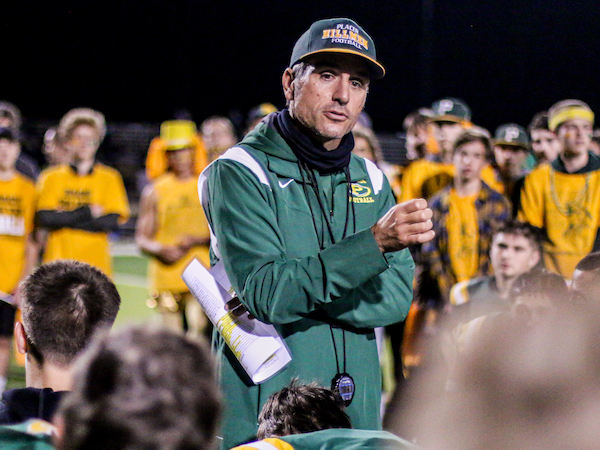 "We have been here before, and we know two-point conversions are really difficult, especially with the way we do things," Montoya said. "We knew that was not going to be our last touchdown.
"We are going to stick to the game plan and just keep doing our thing."
And despite the rough start, they still are.