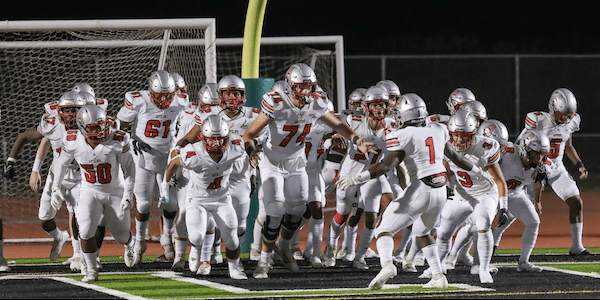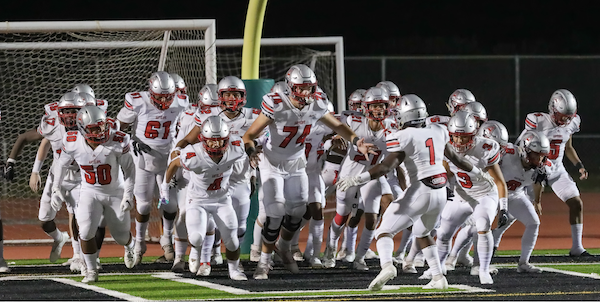 Overlooked And Undervalued, Antelope Has A Chip On Its Shoulder And Is Hungry For More Than A League Title • Antelope High, the most...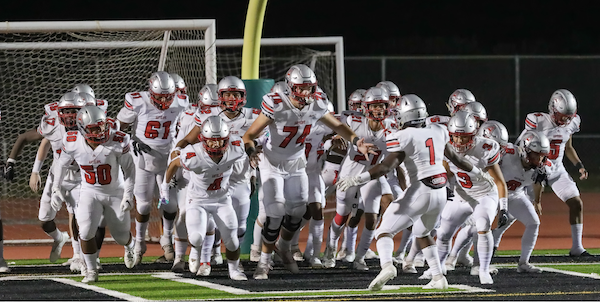 Overlooked And Undervalued, Antelope Has A Chip On Its Shoulder And Is Hungry For More Than A League Title •
Antelope High, the most slept-on football team in the Sac-Joaquin Section, can finally get some rest itself.
After outscoring opponents 402-122 in a stunning blitz of games, undefeated Antelope (9-0) earned the No. 4 seed in the SJS Division II playoffs and enjoyed a rest-filled bye week. On Friday, they will open their postseason by hosting a quarterfinal showdown with No. 5 Whitney-Rocklin.
Antelope is one of only seven Div. I-III Northern California teams with unblemished records, and cracked the SportStars' NorCal Top 20 football rankings at No. 20 for the first time this season on Nov. 2.
Until Antelope walloped Inderkum-Sacramento 35-6 on Oct. 15 to hand the Tigers their first conference defeat since 2012 (ending a 51-game streak), the Titans were barely on the radar.
Not much was expected of a team with a third head coach in three seasons, despite Antelope having made the playoffs in 11 straight seasons and won seven postseason games in the past five years.
You had better believe that Antelope knows about it.
_______________________________
CONNECT WITH US:
Follow SportStars on Twitter & Instagram | Like us on Facebook | Subscribe!
_______________________________
"There is definitely a chip on our shoulders," Antelope junior running back Curron "Ronnie" Borders said. "Our friends, and even people in our families have said, 'You are going to be garbage…you aren't going to make the playoffs.'
"That chip is still there. We believe in ourselves and we don't just want a league championship. We want more."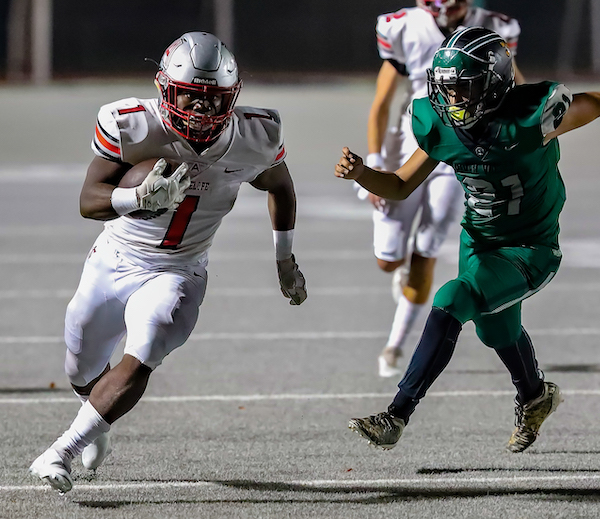 Borders' wish list is rarely unfulfilled.
He leads all Northern California backs with 1,987 yards through nine games and is second in the state with 32 touchdowns.
Not bad for a guy who was platooned as a lineman when he picked up football with the Antelope Jr. Titans in the sixth grade, and missed most of his freshman campaign on Antelope's JV team when he suffered a concussion.
Considering he ran the ball just 24 times during Antelope's COVID-shortened season in 2020, no-one could have predicted his meteoric rise a year later.
Not even first-year Titans head coach Mike Byerly.
"He works as hard as any kid I have ever coached," Byerly said. "And even though he's only a junior, he is our leader. A year ago, I hardly even heard his voice. This year, as soon as he set his foot on the practice field, he didn't settle for anything that was mediocre."
Borders demands excellence in practice. If he doesn't like post-meeting sound-offs ("clap, clap, clap Titans!"), he will call players back for another. If he spots a player walking on the actual playing field, he will require a conditioning penalty.
"They jog to get water now," Byerly said. "Until you get over that white line, you aren't able to walk, because Curron will be watching.
"That's the kind of leader he is."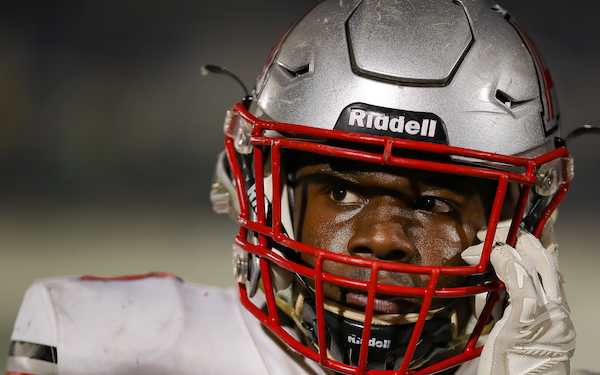 Stellar play only increases your respect.
Borders exploded for 439 yards and five touchdowns in Antelope's first two games, and has rushed for over 150 yards in each of his last six contests. He only needed nine carries to run for 168 in a 48-7 shellacking of River Valley-Yuba City last week. He also caught a 45-yard touchdown pass.
The efforts have garnered the attention of San Jose State, Sacramento State, San Diego State, Fresno State and Nevada, but Borders is still awaiting his first offer.
"My younger self probably wouldn't believe (the production and the recruiting interests)," Borders said. "I didn't have a lot of faith and trust in myself when I was younger.
"I think it was my height."
Borders is 5 foot, 7 inches and 185 pounds.
His father, Chance Borders, was an all-conference running back for Sierra College in 1989, and tragically died 18 years later, when Curron was just 2 years old.
Curron said his mother, Patrice Redick, is easily his biggest supporter, though the game itself provides a unique opportunity for tranquility.
"Some may see it as violent, but football is my peace," Curron said. "I go to it a lot for really anything. When I am in a bad mood, football always makes me feel better.
"On a big run, it's adrenaline at first, and I'm thinking about how to get past the next defender. But then I get into the end zone, and turn around and look at my team, and that to me is really peaceful."
Big runs are Curron's speciality. He's bolted for at least 30 yards in seven games this year. The explosive plays are the product of Byerly's potent spread run-pass option offense.
It sounds complicated, but its simplicity in design and execution has allowed the Titans to gain 3,843 yards this year.
Byerly breaks it down in finite detail below:
• "Teams will defend your run game with a variation of linebacker play and safety adjustments, which tells you what passing routes are open."
• "So you can read those players in conflict, like an outside backer forced to play the run, who has vacated a passing zone. You hit that zone until they loosen up, and then you hit the running game."
• "Quarterback (Jasiah Bateman) has been working it steadily for so long, that he can read the D end or outside backer, and decide to give it to the RB, or pull and throw, or pull and run based on what he is seeing."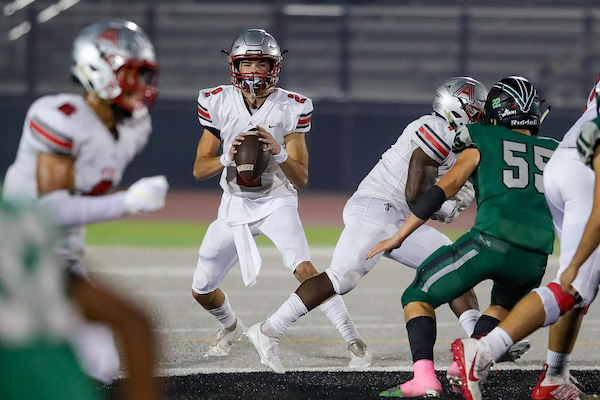 • "He is making that decision as the play is happening, so now the QB has a run, run or run-pass option, based on how the defender is reacting."
• "So it's kind of a run-where-he-ain't or throw-where-he-ain't play."
Curron has erupted when given the chance, but Bateman's quick thinking can't be missed on film. He quickly audibles out of bad match-ups for the called play. Byerly admits most of those changes are ones he would make himself, if he had Bateman connected by earpiece.
It's a system that requires superb execution in the middle of the field, and Byerly is lucky to have his three best players, Curron, Bateman and center Culby Perkins lined up in a row behind the ball. All of them are juniors.
Perkins is a rugby player with quick feet, and he appreciates the help of rapidly rising senior tackle Josh Moore (6-7, 240), who is starting to generate interest with his size and abilities.
Senior receivers Brandon Seetahal and Jordyn Saechao have helped keep defenders honest, and combine for 38 catches and seven touchdowns. They represent the bulk of Bateman's production (58 of 85 for 885 yards and 12 touchdowns, three interceptions).
The Antelope defense has held four opponents to seven or less points this year, and is led by middle linebacker Elijah Moore, lineman Angelo Gay and Xavier Marez and defensive backs Amir Pharms and Christian Martinez.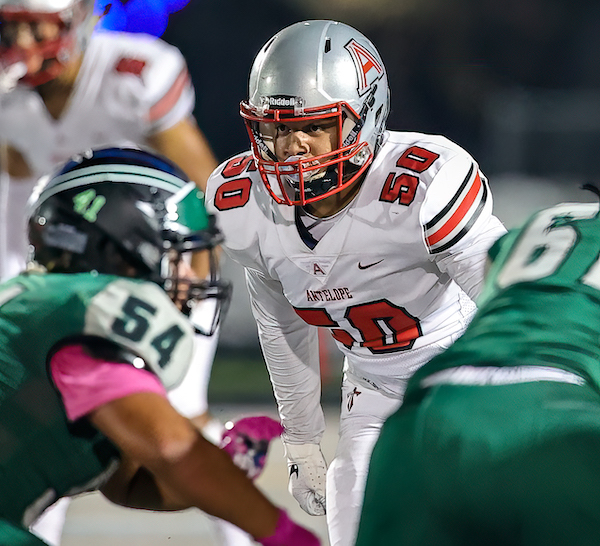 "It's a really great atmosphere," Curron said. "Our bond with each other is what has kept us ahead.
"We work really hard. We always have great energy and we lift each other up."
It's a group that has been up for a while, even while the rest of us slept.