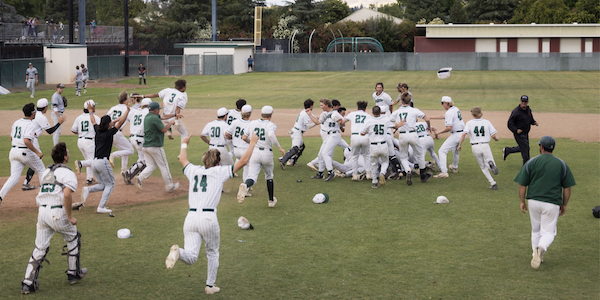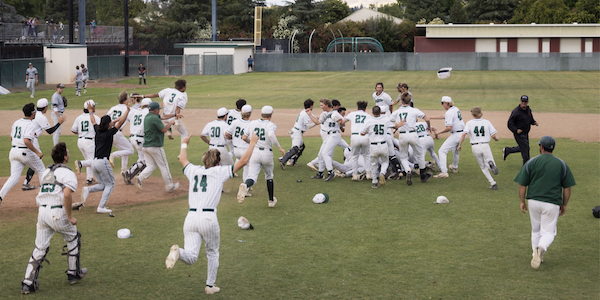 The 2022 De La Salle Baseball Team Continued The Program's Championship Tradition — In A Style All Its Own • Every championship team develops...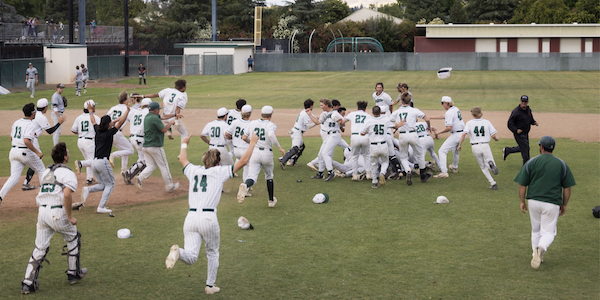 The 2022 De La Salle Baseball Team Continued The Program's Championship Tradition — In A Style All Its Own •
Every championship team develops its own identity. For some teams, that identity is more subtle and kept behind the scenes.
The De La Salle High baseball team was not one of those teams.
No elite team was better this year with its back against the wall, than the Spartans. A mixture of grit, confidence and fearlessness created the perfect championship formula for De La Salle. It led to a handful of unlikely come-from-behind wins — including their last of the season on June 4, in a CIF Northern California Championship showdown against the No. 1 team in the state.
Trailing Saint Francis-Mountain View 6-3 heading to the bottom of the seventh, the Spartans weren't going to panic.
"We just weren't going to go down without a fight," said De La Salle senior shortstop Donovan Chriss, who had an RBI single and eventually scored the game-winning run. "We have guys who consistently battle and put up good at bats.
"We just know that once it gets down to that seventh inning, we've got three more outs and we have to put the pressure on the other team."
_______________________________
CONNECT WITH US:
Follow SportStars on Twitter & Instagram | Like us on Facebook | Subscribe!
_______________________________
After taking the lead with a four-run fifth inning that chased UCLA-bound De La Salle ace Cal Randall from the game, the Lancers bullpen had allowed just two infield singles heading into the bottom of the seventh. 
St. Francis coach Matt Maguire elected to go to his proven senior closer, Will Bonini. Bonini had a team-best four saves on the year and had allowed just one earned run over his last seven appearances.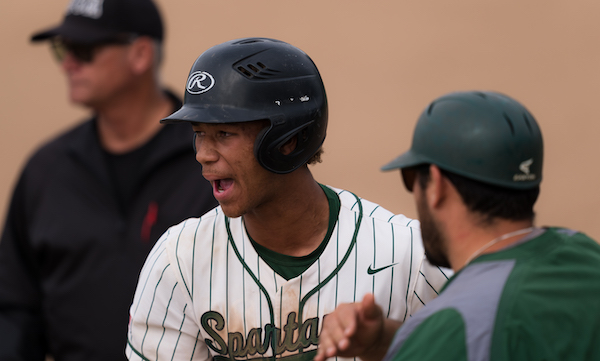 De La Salle needed just six batters to complete the comeback. 
"Obviously I wasn't thinking we were going to come back and win," De La Salle baseball coach David Jeans said. "But we just wanted to do what we do. And when we're down, we take a pitch for a strike, and try to take it one pitch at a time — put the ball in play. 
"We did that. We caught a break, and then we put together a couple of good at bats. We gave ourselves a chance. We did what we did all year and just plugged away. And the kids trusted the next guy up."
Cade Cushing opened the inning with a single to left, and the Spartans' break came when AJ Bianchina followed with a hard comebacker to Bonini. The pitcher stabbed the ball as the play took him behind the mound. By the time he got his footing he had to rush a throw to second and the throw skipped away. Two pitches later Bonini hit Kai Smith with a pitch and the bases were loaded with nobody out.
Chriss brought the first run home with an RBI single to left field on the first pitch he saw. Elias Rubio then made it 6-5 with an RBI groundout to short that moved the tying and winning runs into scoring position.
And that brought De La Salle No. 9 hitter Ethan Dungo to the plate. Another one of the Spartans' 27 seniors.
"He's a grinder," De La Salle catcher Anthony Martinez said of Dungo. "Just like all of us."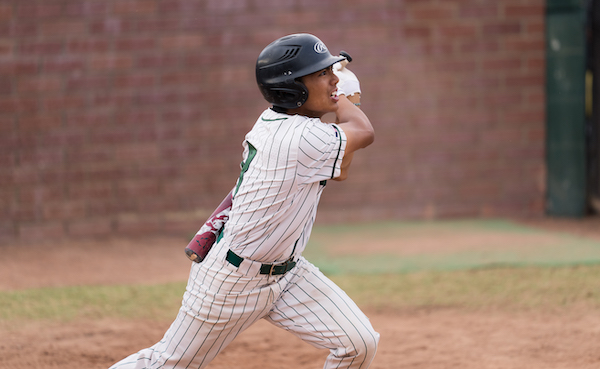 St. Francis pulled its infield in hoping to potentially cut off the tying run at home. Dungo then got a little too aggressive. 
He swung through a pair of curveballs to fall behind 0-2.
Chriss watched Dungo from second base and knew his teammate wouldn't blink.
"He's a fighter. He waved at those first two and I still had confidence that he was going to get done. He's got it done before."
Dungo drove the next pitch into the hard De La Salle infield and sent a high chopper that bounded over the fully extended glove of shortstop Elias Duncan and into left field. Both Smith and Chriss scored without a play and the De La Salle dugout emptied in jubilation.
The win made De La Salle the first ever CIF Division I NorCal champions. The regional tournament was supposed to debut in 2021, but was pushed back a year by the pandemic. The plaque will represent an entirely new piece of hardware for the program's already-full trophy case.
One week earlier, De La Salle trailed host Foothill-Pleasanton by as much as four runs in the North Coast Section Div. I final. The Spartans would battle back to tie the game with two runs in the bottom of the seventh, and then win it 9-6 in nine innings. The victory made it five consecutive NCS titles for the program dating back to 2016 (there were no playoffs in 2020 or 2021).
But, the NorCal championship hit a bit different.
 "It means a lot, I'm not going to lie," Jeans said. "It's a huge tournament; there's a lot of great teams. And to play someone out of your area for the championship — and it was a great high school baseball game."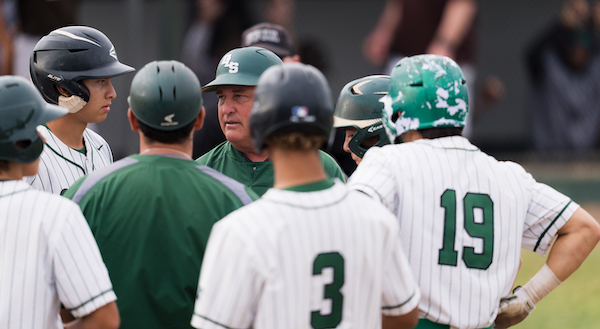 It was the Lancers' first loss since the calendar turned to May.
"It was one of those days. A bad day to have a bad day," Maguire told Mitch Stephens of the San Francisco Chronicle "Everything steamrolled and it leaves a bitter taste in your mouth, but I told them, what they've done is remarkable. They had a great, great season."
Meanwhile, as he watched his team celebrate in centerfield, Jeans was asked where he might rank this team among his other championship squads.
A familiar theme surfaced in his answer.
"We've had some pretty good teams in the past," the coach said. "I think this team had to battle a little bit more. In terms of grittiness and leadership that you guys don't see — I think they're no. 1. … We have 27 seniors on this team. And they're really good kids in the classroom. Their teachers are going to miss them. In terms of that stuff, they're no. 1."
Randall, a junior, is one of the Spartans who will be back next season. After his day on the hill had ended earlier than he wanted, he was happy to have a front row seat to his team's last rally of the season.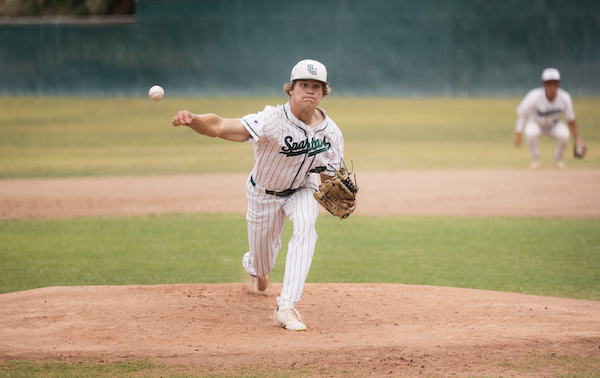 "I was standing on top of the bench, screaming my lungs out," he said. "It was so cool. I couldn't be more proud of these guys."
As for the man of the moment, Mr. Championship-Winning-Hit, Ethan Dungo was just another guy in white with green pinstripes. He wasn't going to put his at bat in front of any other play that led to the win.
"It's a great feeling," he said. "All these guys play for each other. They're selfless guys and they just like seeing each other reach their goals — and this was one of our goals."
Pretty simple. Even if the journey was anything but.