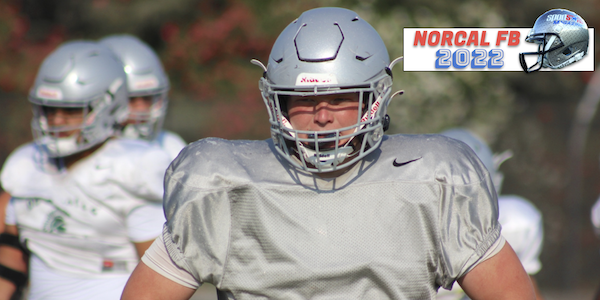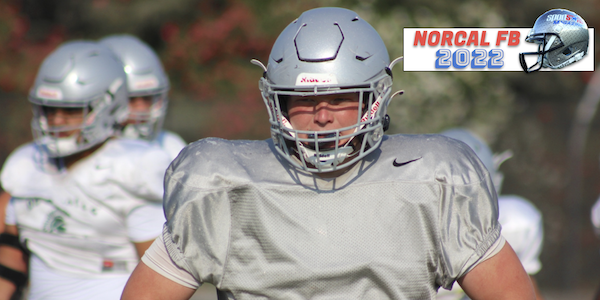 A Pair Of Division-I Linemen Lead The Charge As De La Salle Football Prepares To Open Practice With Raging Inferno In Its Belly •...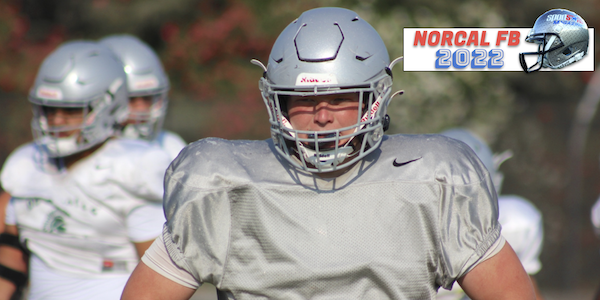 A Pair Of Division-I Linemen Lead The Charge As De La Salle Football Prepares To Open Practice With Raging Inferno In Its Belly •
PICTURED ABOVE: Derek Thompson During A 2021 Preseason Workout (Chace Bryson photo)
It will be hard to write about the 2022 De La Salle High football team without writing about motivation. 
Also, perhaps, revenge.
Even that, however, is driven by motivation. And Derek Thompson's motivation was forged on the sideline of Owen Owens Field as he was forced to watch the second half of a 28-27 CIF Northern Regional playoff loss to Folsom with ice wrapped around his knee.
"That loss was especially brutal for me because I hurt my knee right before the first half," the senior guard said by telephone on Aug. 4. "It was horrible to watch that unfold. I was close with a lot of the seniors and felt for them. I knew then that I don't want to go out that way."
Thompson wasn't alone in that feeling. But as a near-unanimously voted team captain as a junior, his opinion carries a little more weight than others. And the 6-foot-2, 290-pound Harvard-bound talent has been committed to getting every other Spartan on the same page since early January. 
"There's a fire there that we didn't have last year," senior lineman Cooper Powers said. "Everyone is fully bought in. With that, we can do whatever is possible."
_______________________________
CONNECT WITH US:
Follow SportStars on Twitter & Instagram | Like us on Facebook | Subscribe!
_______________________________
Some of the great De La Salle teams of the past have been driven by their defenses. Some have been defined through the play of offensive skill players. Others have been led by their linemen.
With question marks at other positions, an all-senior offensive line will undoubtedly be a strength when the 2022 Spartans suit up for their first official practice on Monday, Aug. 8.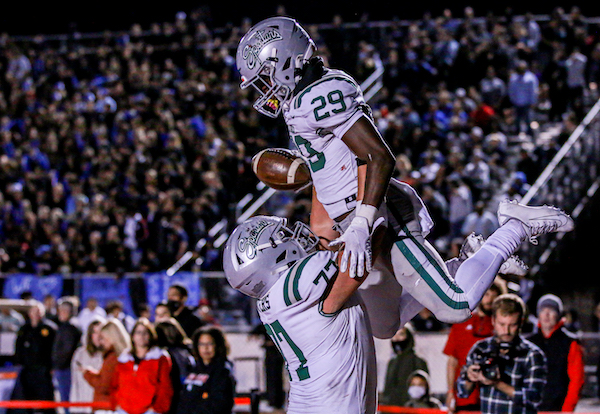 Just like when he zeroes in on an outside linebacker, Thompson is attacking his leadership opportunity head-on. Last year's all-state selection already has the utmost respect of everyone within the program. Especially his head coach, who paid him perhaps the highest compliment. 
"He's a guy I would've loved to play with," Justin Alumbaugh said. "He's a throwback. He's an old school Spartan. We often meet and talk in my office and it's rarely about football. We'll talk about team, leadership and future goals. … It's a breath of fresh air and I look forward to seeing him each time. He's like another coach out there."
Thompson started football in second grade, but didn't stick with it the first time. After a couple seasons, he took a year off to focus more on competing as a year-round swimmer. 
"When I came back to it in sixth grade, I fell in love with it again," he said.
Powers didn't need the hiatus. The now 6-foot-4, 280-pound TCU-bound tackle started out average-sized as a youth, but was never shy about seeking contact.
"I always just loved being physical," Powers said. "That was my favorite part of the game, growing up. Now I just love it all. I think I was for sure born to be a lineman, though."
Lining up beside each other on the right side, Thompson and Powers provided a solid one-two punch that created several running lanes for 1,200-yard rusher Charles Greer and the other Spartan backs. 
"He and I play very similarly," Thompson said of Powers. "We tandem a lot and block together. It was beautiful to watch that unfold when we could just destroy kids together. We'd constantly send each other HUDL videos of opposing defenders and note their tendencies. It was a lot of fun."
The rest of what is expected to be an all-senior offensive front will likely include Joey Manzone at center, Stefan Bakiev at the other guard spot and Tommy Rainsford at the other tackle. Notre Dame-bound Cooper Flanagan will line up at tight end.
And while the line is certainly a tight-knit group, both Thompson and Powers said the chemistry from player-to-player, up and down the roster, is noticeably tighter than it was last year.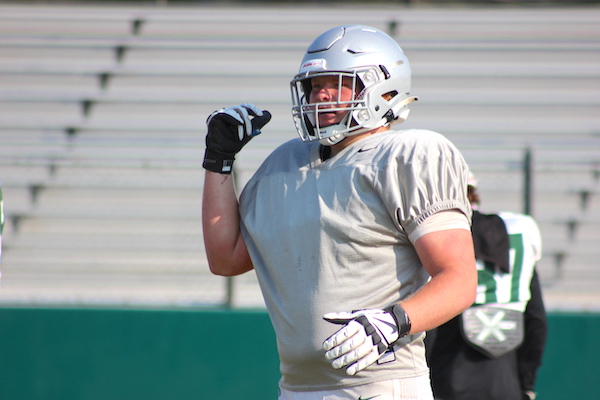 Part of that is the fire that burns from historic losses last season: The season-ending Folsom defeat which marked the first loss on their home field since the 80's, and a September road loss to St. Francis-Mountain View that ended a 318-game unbeaten streak to NorCal opponents. But that team chemistry has also been boosted by the presence of a regular offseason program. Something that COVID denied them in the spring and summer of 2021.
"We finally had an offseason where we've been able to do a lot of things that make De La Salle what we are," Alumbaugh said. "And we've noticed that we as coaches have not had to motivate much during it. (Those losses) were tough pills to swallow. … Guys like Thompson and Powers took it personal, and they've taken it upon themselves to set a tone early."
That tone will be ramped up exponentially when the pads go on next week. Powers probably put it best.
"Words can't explain it," he said. "I love summer, but I'd gladly take an earlier start to the school year just to get those pads on. I just want my revenge so bad, and I think everyone on the team does too."