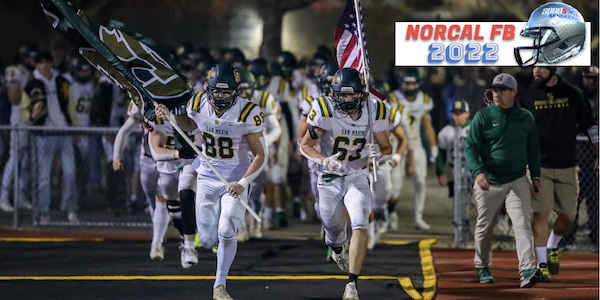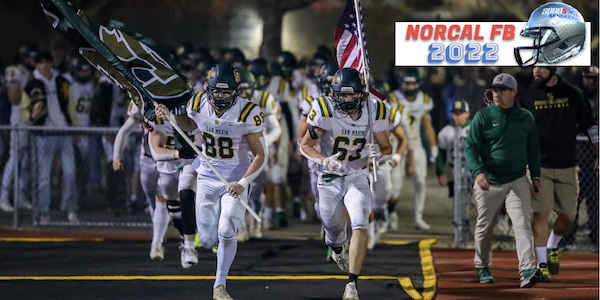 NORCAL FB 2022: After An Historic 2021 Season Yielded The Program's First CIF State Bowl Title, San Marin Football Looks To Flex Its Staying...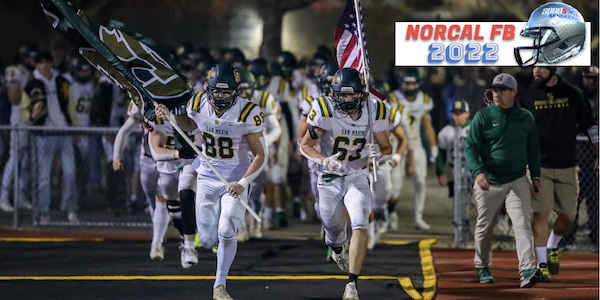 NORCAL FB 2022: After An Historic 2021 Season Yielded The Program's First CIF State Bowl Title, San Marin Football Looks To Flex Its Staying Power •
Last season, the San Marin-Novato football team electrified a community and captured the region's attention with an unforgettable run to its first California Interscholastic Federation state bowl championship.
A 20-14 win over Independence-Bakersfield on home turf not only handed the Mustangs their first state bowl title but also provided such a landmark moment for the extended San Marin community that the memories associated with the 2021 season likely won't fade into the ether anytime soon.
So, what can the Mustangs possibly do for an encore?
Though the glow of their historic season still shines, the focus has shifted for head coach Dominic DiMare's bunch. If 2021 was about climbing a mountain, 2022 carries with it an even simpler objective.
Stay the course.
"Every team has their own mantra. Every team has their own personality," DiMare said. "That team was the mountain. This team is going to be more 'stay the course.' Keep San Marin on the map. I've heard that a lot. The mountains are behind us and now we've got to stay the course and stay on top of that mountain."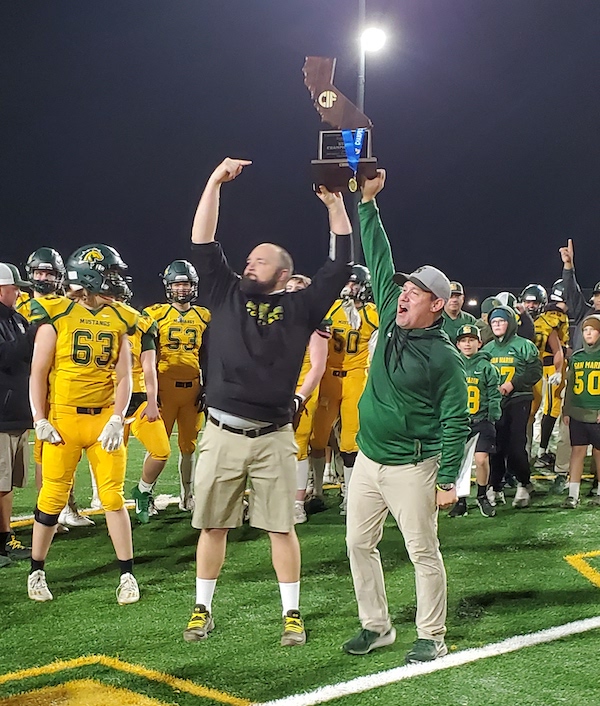 _______________________________
CONNECT WITH US:
Follow SportStars on Twitter & Instagram | Like us on Facebook | Subscribe!
_______________________________
Duplicating the feat might look a little different. That's what happens when you lose Northern California's top option in the backfield. Justin Guin, Northern California's leading rusher in 2021, is now at Fresno State. His primary backup, Aidyn Gendel, will line up for Butte College this fall.
Even with those departures, DiMare figured to be able to call on experience under center. But, returning senior Joey Cook transferred to Marin Catholic-Kentfield, so add quarterback to the list of important places where the Mustangs will have new faces this time around.
The cupboard is far from bare, especially in the trenches. Massive left tackle Frankie Petuya returns to anchor the offensive line, which means whoever lines up under center will have a 6-foot-5, 305-pound pocket protector to depend on. Leading receiver Frankie Quinci is also back to lead what DiMare says might be San Marin's best total group of receivers in his 17 years at the school.
Without Guin, offensive balance might be more the order of operation for San Marin.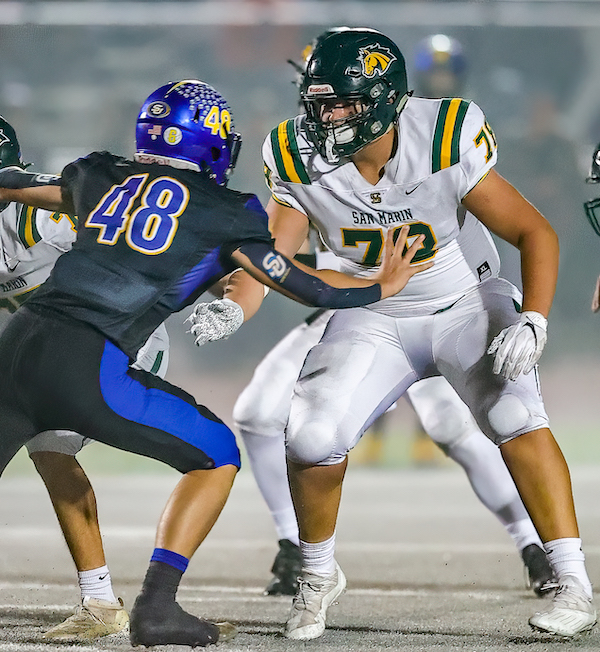 Junior Dominic Ingrassia, brother of former Marin Catholic star quarterback Michael Ingrassia, joins the fray at quarterback after a standout summer on the 7-on-7 circuit. Senior Jimmy Hughes also returns to provide another option under center. And, junior Charlie Singleton will step into a more prominent role in the backfield after seeing action in the playoffs as just a sophomore. 
On the other side of the ball, the Mustangs should be able to harass opposing quarterbacks with the return of standout defensive ends Jake Pearce and Wyatt Drenner. The ability to create pressure should benefit a unit that will need to replace a very talented senior class that featured standouts at all three levels.
When it comes to plugging gaps, San Marin will benefit from a program that only continues to get stronger and draw more interest. As the season gets underway, DiMare says he expects to start with 52 players on the varsity level, 35 on junior varsity, and 50 on the freshman team.
"There are a couple things that fueled that. Obviously, we have a very, very good Pop Warner program," DiMare said. "And then having that first season under the lights with a successful season really made it more of a family affair.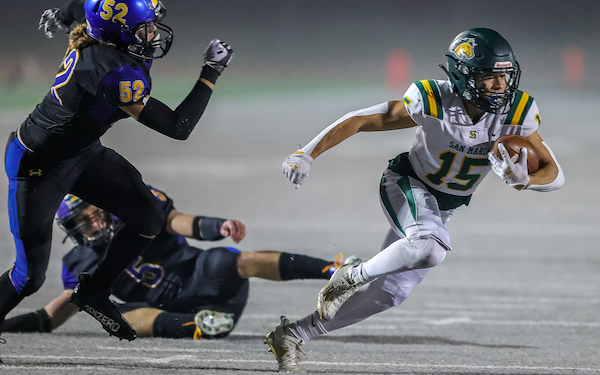 "People who were maybe on the fence to go to another school or didn't want to come to San Marin came to a Friday night game and saw a successful program under the lights and it was more of a family affair. I think that had a lot to do with it. You go to a high school game and you've got 2 or 3,000 people there in Marin is a big deal."
Putting 2021 in the past won't come with a learning curve for DiMare and the Mustangs. The job of keeping San Marin on the map begins with an Aug. 26 trip to Acalanes-Lafayette. That game kicks off a typically challenging regular season campaign that this year ends with a home game against Marin Catholic on Nov. 4.
Mountaintops see the most storms, but for now, San Marin football likes the view.