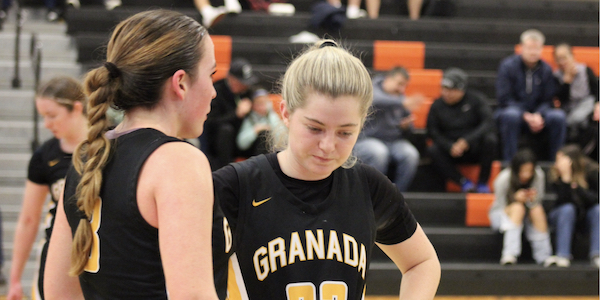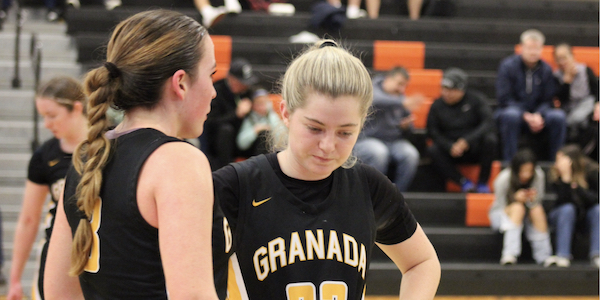 By Avenging Previous Losses In Back-To-Back Playoff Wins, Granada Girls Basketball Is One Win Away From Its First NCS Title In 37 Years •...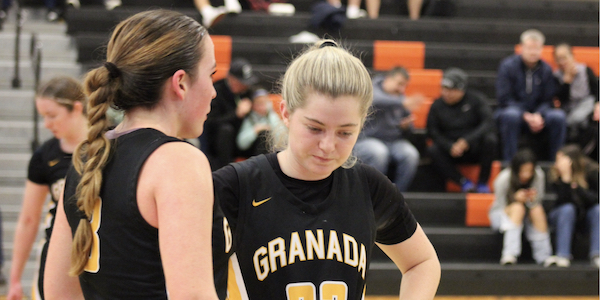 By Avenging Previous Losses In Back-To-Back Playoff Wins, Granada Girls Basketball Is One Win Away From Its First NCS Title In 37 Years •
PICTURED ABOVE: Senior Alexa Pletschette, Right, Shares A Moment With Teammate Cassidy Bartolotto During Their Quarterfinal Win At California-San Ramon. (Chace Bryson photos)
On the morning of Super Bowl Sunday, as countless numbers of folks frantically cleaned house in preparation for game-watching guests, the North Coast Section released its playoff brackets.
The seeding and bracket placement for the Granada girls basketball team wasn't going to draw much attention outside the walls of the Matadors' Livermore campus. 
Inside the walls, it was a different story.
Once the coaching staff and players returned to campus for practice on Monday, the team that went 14-12 during the regular season and lost four of its last six contests talked about its postseason chances as a No. 7 seed in the Division I bracket.
"I think they believed right then," Granada girls basketball coach Kris Birco said following the team's quarterfinal win over No. 2-seed California-San Ramon. "We looked and said, 'Hey, we've seen all these teams. We know what to do. We control our own destiny. We just have to play together and stick together and go from there.'"
Which is precisely what they've done. Granada will attempt to win the program's second section title — and its first since 1986 — when they take on Monte Vista-Danville at 3 p.m. Saturday afternoon at Dublin High.
_______________________________

CONNECT WITH US:
Follow SportStars on Twitter & Instagram | Like us on Facebook | Subscribe!
_______________________________
The Matadors (17-12) opened the playoffs with a 61-41 win over a Castro Valley team it had defeated in mid-December. Then came the Revenge Tour.
First up, Granada traveled to California, a team they lost to by eight in East Bay Athletic League play on Jan. 20. The Matadors trailed just once in the entire game, 3-2, midway through the first quarter. They built an eight point lead by halftime and won by 12, topping the Grizzlies 47-35.
Junior wing Cassidy Bartolotto had a team-high 20 points to go with 14 rebounds, 3 steals and 2 assists. Sophomore post Kaitlyn Brongiel provided eight points and 15 rebounds, and senior Alexa Pletschette finished with 11 points and seven boards.
After that win, Bartolotto tried to pinpoint what's keyed the Mats' well-timed breakout. 
"I think all of us have been playing with each other for awhile now and have just gotten to know each other on the floor," she said. "We all love playing together. There's no one on this team that's selfish and wants to win it by themself. It's a team effort every game."
Four days later, Granada played its first section semifinal since 2009. The field's No. 3 seed was American-Fremont, who the Matadors had beaten earlier in the year. But the Eagles lost their quarterfinal to No. 6 James Logan-Union City — which defeated the Matadors by nine on Jan. 7.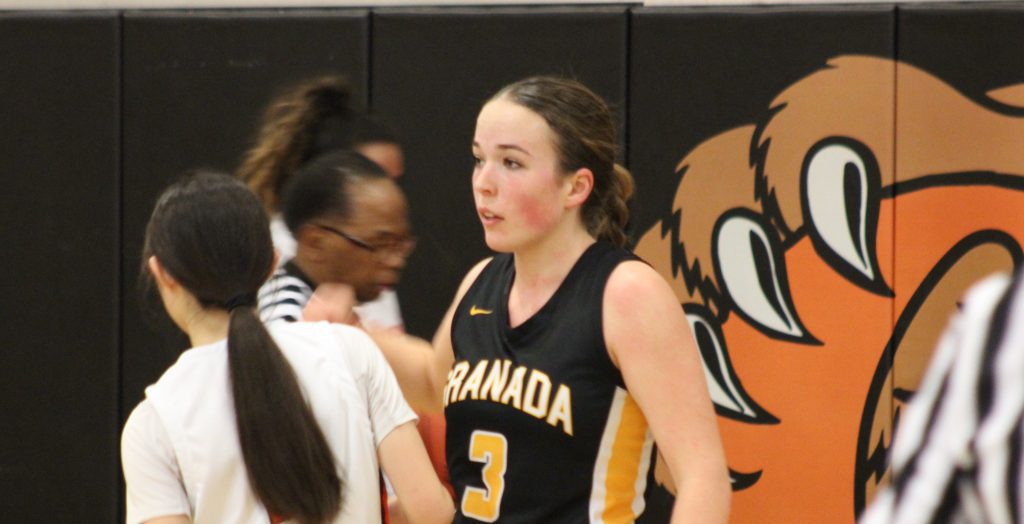 Granada turned the tables again. Convincingly. A 61-41 road win secured a trip to Saturday's final and ensured the Matadors an at-large berth to the CIF state playoffs that begin next week. 
"I'm so proud of them right now. I'm so happy," Birco said the night of the quarterfinals win. "This program hasn't gotten this far in a long time. … It's my sixth year here. It didn't start out well, but we created a culture and this is the finishing product of it. And we still have more to go."
The No. 1 seed awaits. But those who believe in trends may want to pick Granada. Because the Revenge Tour has the potential to make one more stop.
Top-seeded Monte Vista-Danville (23-6) has two wins over the Matadors this season. The Mustangs won the regular season East Bay Athletic League matchup 59-45 in Danville on Jan. 17. But when they met again in the first round of the EBAL playoffs, Monte Vista barely escaped with a 65-64 victory.
What will it take to close out the improbable run? Bartolotto's didn't hesitate with her answer.
"Heart," the junior said. "We have the skill set and the determination. I think it just comes down to whoever wants it the most, and I do believe it will be our team."