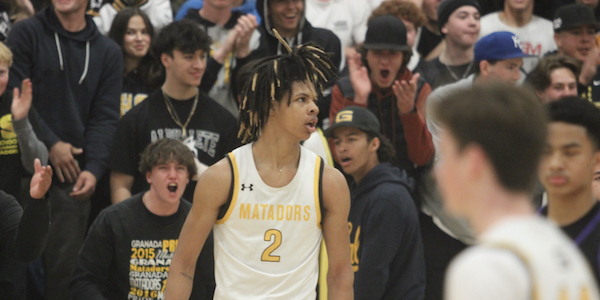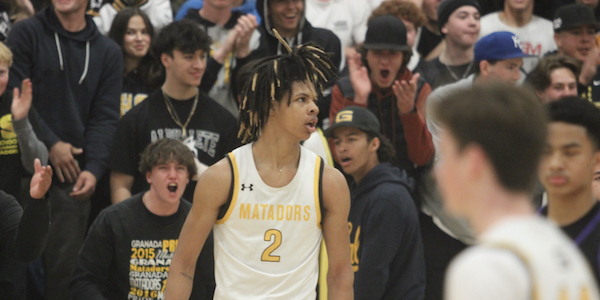 Despite Drawing And Beating An Undermanned Riordan, The Granada Boys Basketball Team Has Proven It Belongs In Div. I Title Game • PICTURED ABOVE:...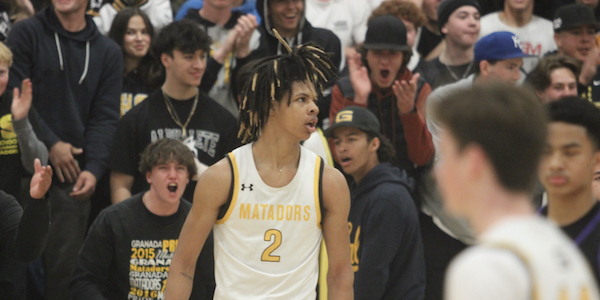 Despite Drawing And Beating An Undermanned Riordan, The Granada Boys Basketball Team Has Proven It Belongs In Div. I Title Game •
PICTURED ABOVE: Granada Students React As The Matadors' NaVaughn Long Looks Up At The Score After Being Fouled While Converting A Second-Half Layup. (Chace Bryson photos)
There were storylines and narratives aplenty on Saturday night in Livermore when Granada boys basketball played host to an admittedly compromised Riordan of San Francisco.
Some will want to add an asterisk to Granada's 69-57 victory over a Crusaders team that played without three starters and two other rotation players. The thinned out roster was due to CIF disciplinary action stemming from an on-court fight that prematurely ended the team's quarterfinal win over Inderkum-Sacramento. 
But the Matadors, who were also given last-minute hosting rights over the higher-seeded Riordan as part of the CIF discipline process, won't be apologizing anytime soon. The Granada boys basketball program earned this win and whatever comes next. 
It was earned through a season of grinding in the East Bay Athletic League — NorCal's toughest boys league of the 2022-23 season by several measures.
It was earned through a steady rise under the leadership of five-year coach Quaran Johnson.
It was earned through the efforts of 7-foot-1 senior center Andrew McKeever — who delivered a dominant 31-point, 17-rebound performance against Riordan — and a supporting cast that continues to make opponents pay for too much attention focused on the Matadors' Saint Mary's College-bound big man. 
_______________________________

CONNECT WITH US:
Follow SportStars on Twitter & Instagram | Like us on Facebook | Subscribe!
_______________________________
The win lands Granada in just its second ever CIF NorCal Championship appearance, ending a 27-year wait between trips. 
"Everything," Johnson said when asked what Saturday's win meant. "Everything to me. Everything to the school. Everything to the players, the community. It means everything."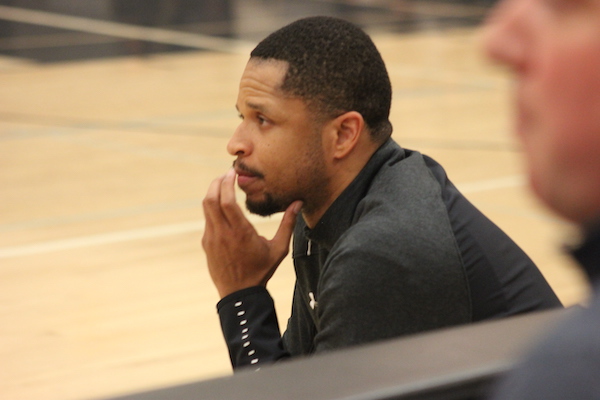 Granada will be attempting to reach its first state title on Tuesday (March 7) when it travels to take on Salesian-RIchmond in a 7 p.m. game at Contra Costa College. The Pride (26-8) are making their seventh NorCal finals appearance and are seeking their fourth trip to a state final. 
Salesian is red-hot, having won its quarterfinal by 25 and semifinal by 30. The Pride recently defeated Granada 50-48 in a North Coast Section Open Division consolation game on Feb. 25.
But before the Matadors could talk about Salesian, they had to answer questions about the opponent they vanquished. 
Riordan (23-7) had just eight players in uniform for Saturday's semifinal. Three starters — sophomore forward Jasir Rencher, junior forward Nathan Tshamala and senior guard Achilles Woodson — were all sidelined due to the fight that ended the previous game against Inderkum. It was Woodson's push of a Tigers player that actually started the fight. No other Crusaders players threw punches in the chaotic scene that followed.
"It's hard. It's hard because it's nowhere near fair," Riordan coach Joe Curtin told reporters after the loss. "If one guy gets injured on your team, something like that, fine. But to have five guys, three starters and two guys in my rotation, not play? It just sucks. But I am proud of the guys who got out here and gave it their all."
Two of those guys were senior forward Christian Wise and freshman wing Andrew Hilman. Wise scored 21 and Hilman added 18. The game was tied 37-37 midway through the third quarter before Granada closed the period up 49-44. The Matadors never trailed in the final eight minutes.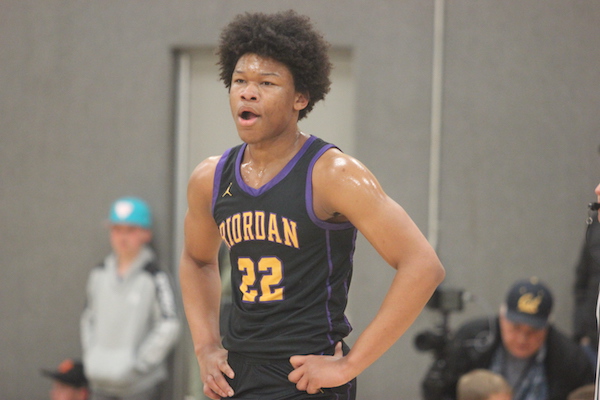 "No matter what, you gotta win it," Johnson said. "I didn't think (Riordan's active players) were going to lay down. They're here for a reason and still had guys who can hold down the fort, and they did a great job of it.
"I thought it was going to be a battle. We're not going to be one of those teams who are going to just blow you out of the water right away. We're a team that has to strategically adjust. Luckily, we had a 7-footer on our roster who had himself a night. So I was fine with how it went."
McKeever had a double-double midway through the second period and showcased the myriad of ways he can get the ball in the basket.
"It's crazy," McKeever said when asked to think back on a four-year journey that's led him and the program to this step. "We've been talking about it all week — just about how long we've been talking about making it this far into state. Marco Wilde, he was talking about it all week about how he'd say when he was a freshman that when we're juniors we're going to be something special. And we are."
Wilde had just one basket, but it was a key corner 3 that put the Matadors up 42-37 with 4:06 left in the third quarter. Fellow Granada junior NaVaughn Long scored all 15 of his points in the second half, including 11 in the third period when McKeever was held to just one point. Senior Kevin Grant came off the bench to add 12 points.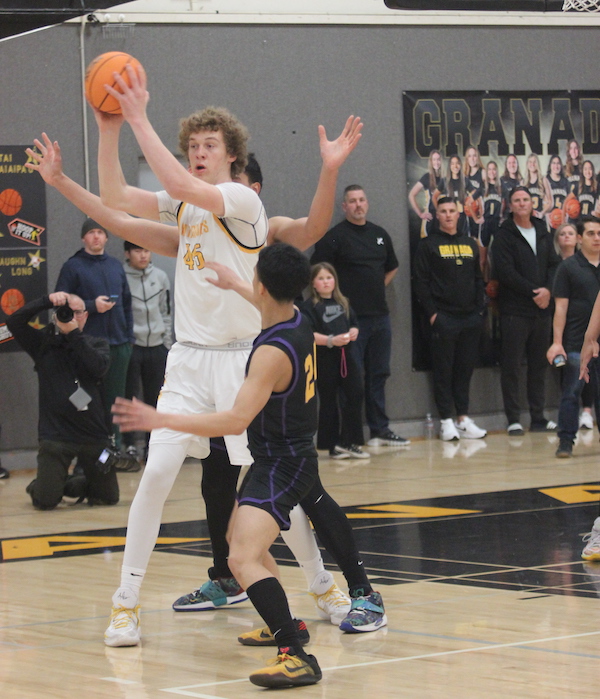 It will take a collective effort once more when the team laces up for its rematch with Salesian. The Pride's tallest listed player is 6-foot-6, but that lack of height didn't seem to matter the first time the two teams played.
"I feel like we didn't really have a good offensive game that night," Long said. "Our defense was there a little toward the end of the second half, but our offense was just terrible. We need to go through our sets. Not everything will be perfect, but we just gotta find someone who gets open, be patient and go with the flow of the game. Don't rush anything."
Johnson and his coaching staff certainly returned to the grind on Sunday morning. However, on Saturday night he wasn't going to waste an opportunity to reflect on the journey.
"It's just been a grind and hard work," the coach said. "This community has always been primed for something like this, it just needed people who can believe."