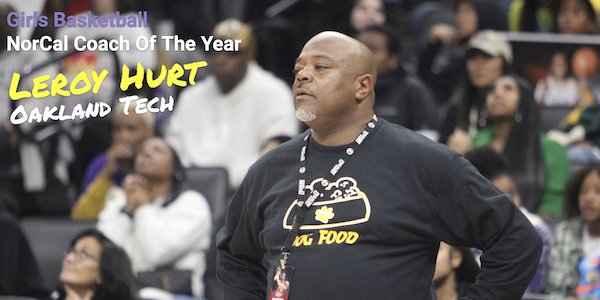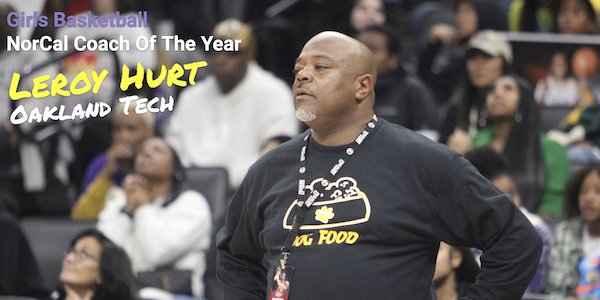 With A CIF Div. I State Title And A State Playoff Winning Streak Now At 19 Games, Oakland Tech's Leroy Hurt Is On One...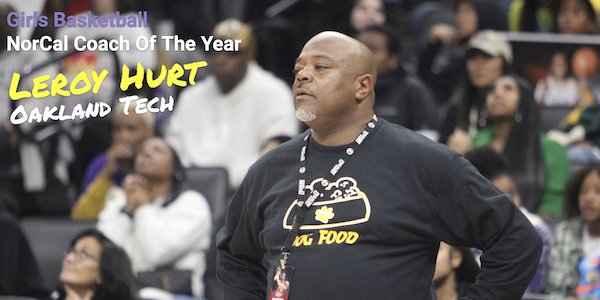 With A CIF Div. I State Title And A State Playoff Winning Streak Now At 19 Games, Oakland Tech's Leroy Hurt Is On One Epic Run •
"I need a girls' coach," said the principal at the middle school where young Leroy Hurt worked, "and you're it."
Hurt laughs at the memory. "And then she walked out."
But that middle school principal saw the potential in Leroy Hurt, a potential that has been realized at Oakland Tech, his alma mater. The Bulldogs claimed the California Division I championship in Sacramento last month, which was their third state championship since 2019, and continued a 19-game winning streak in CIF state playoff games.
_______________________________
CONNECT WITH US:
Follow SportStars on Twitter & Instagram | Like us on Facebook | Subscribe!
_______________________________
"We're just on a helluva run right now," Hurt said in the postgame press conference following the team's state championship win over Santiago-Corona. "There's some luck, but thank God for the luck."
Hurt's path to being named this year's SportStars NorCal Girls Coach of the Year, however, didn't exactly proceed in a straight line. In fact, there was a 15-year detour when he didn't coach in high school at all.
After a solid season in his first year at Piedmont in 2000-01, with the legendary Paris twins about to enroll, Hurt got called into the principal's office. "I want you to resign," she said, but Hurt refused.
"So she fired me," he said. "I was very disappointed in that."
"Very disappointed" might be an understatement. He quit coaching entirely for a few years before starting the Cal Ballaz club team in 2005, which has made a name for itself both regionally and nationally. But he knew his hometown high school teams needed help.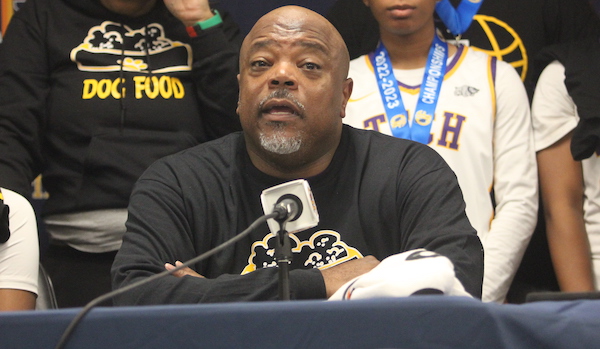 "I felt the need to do high school," he says. "I felt something was missing."
As it turned out, what Oakland Tech was missing was Leroy Hurt.
The start was slow, as that first season he only had 14 girls in the entire program, but the progress was immediate and steady. And Hurt, like all of us, had matured.
"When I was younger, I was fiery," he says. "Every call was the end of the world."
Now Hurt is a calming presence on the bench, no matter the circumstances. Trailing Carondelet-Concord by 20-plus points in the first half on the road, Hurt never raised his voice — and Tech came back to win by six.
His time on the club circuit helped as well, especially in the playoffs.
"I thought my AAU experience with quick turnarounds was a great advantage," he said. In club tournaments, teams can play three games a day — which makes three games a week seem like a vacation.
Now Hurt has settled into doing both, and though he will lose six seniors from this year's title team, the foundation has been laid for Oakland Tech to continue its roll through California girls' basketball — and for Hurt to continue to justify that middle school principal's belief that he could be a pretty good coach.