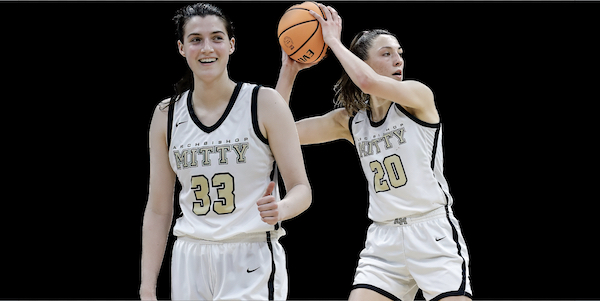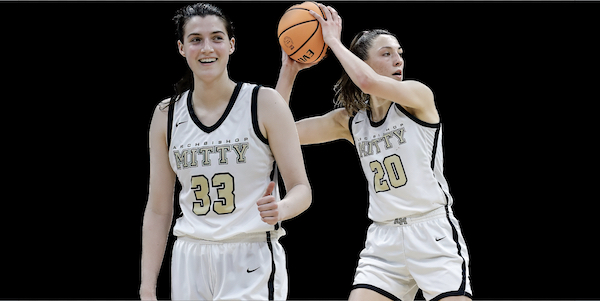 Behind A Pair Of National Team Standouts, Archbishop Mitty Opens Season In The Top 5 Of Multiple National Rankings — And It's Built To...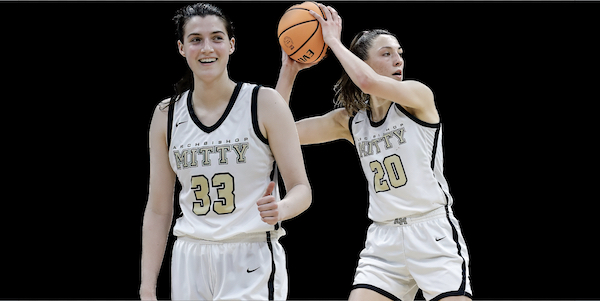 Behind A Pair Of National Team Standouts, Archbishop Mitty Opens Season In The Top 5 Of Multiple National Rankings — And It's Built To Stay There
This time last year, McKenna Woliczko was simply a freshman trying to make a big enough impression to be considered for the Archbishop Mitty High varsity team. 
Just get into the varsity gym, and stay there.
A lot has happened since then. 
She
… made the varsity team.
… earned All-Tournament at the Nike TOC.
… averaged a double-double of 20.2 points and 10 rebounds per game in leading the San Jose school to West Catholic Athletic League, Central Coast Section and CIF NorCal Open Division titles.
… was named CalHiSports.com's State Freshman of the Year in addition to 1st-Team All-State Elite. 
… made the U16 Youth National Team and nearly averaged a double-double in leading Team USA to gold in the FIBA America's Cup. No big deal, right?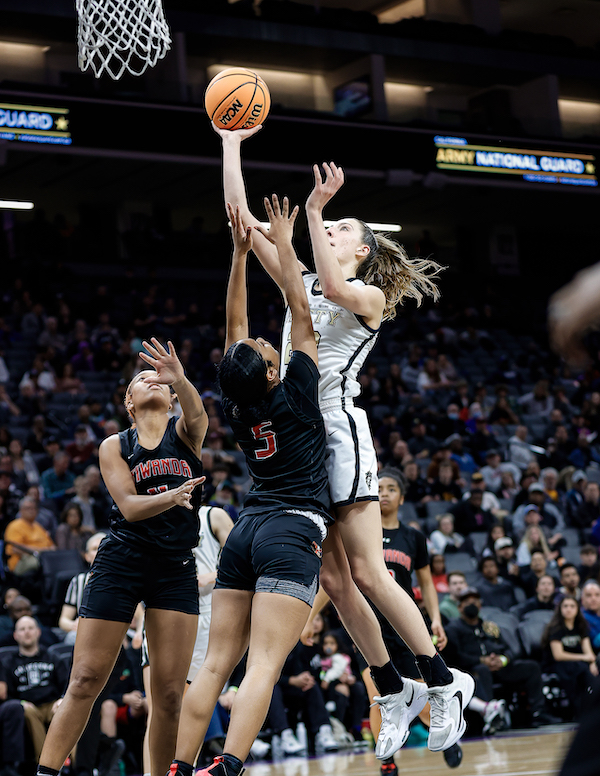 "We honestly had no expectations … She's only been playing competitively for a little over two years," Woliczko's dad said. Aaron Woliczko played collegiately for the University of Pacific and was an NAIA men's basketball coach at Montana Tech before eventually returning to California where he now works for the West Coast Conference. "I was a college basketball coach so she grew up in the gym. But she had just played rec league with the boys and didn't start playing AAU until seventh grade. It's one of those things that is so shocking. She just keeps getting better and better."
* * *
This time last year, Morgan Cheli was a nationally-ranked 2024 recruit — with her own Team USA credentials — simply trying to stay positive as she worked her way back from injury. She watched as Woliczko made her impression. 
"I saw her and thought, 'Wow! She's very athletic, tall, great hands, coordinated. She's going to be fun to pass to,'" the now senior said with a big smile.
Cheli has no problem smiling these days. She made her way back into action for the Monarchs' last 10 or so games, which ended with a gutting 69-67 loss to Etiwanda in the Open Division state championship game. She's been back to full speed for some time and has a chance to wrap up her four-year Monarchs career with a historic season — before her next chapter at UConn begins.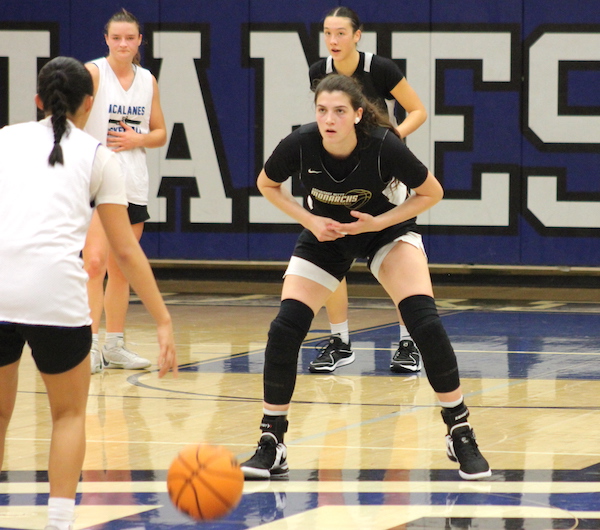 Cheli and Woliczko (pronounced "va-litch-ko") are the gold-medalist centerpieces on a team that has the potential to be one of Coach Sue Phillips' most dominant groups. Which is saying a ton considering she's tallied more than 750 wins in her 28 years running the program.
The national media certainly thinks so, though. 
Mitty will begin the 2023-24 season in the Top 5 of at least two notable national rankings. MaxPreps.com lists them No. 4 in the country and the Sports Illustrated/SBLive.com rankings have the Monarchs at No. 5. Both sites have Etiwanda at No. 2, notably. 
So, things are a little bit different for McKenna Woliczko as she begins her second year with the program. Not as different as one might think, though. High expectations are the norm when one's a Monarch. 
"I think we have the same mindset to begin this season as we did last year," McKenna Woliczko said on the afternoon of Nov. 18 following a round-robin scrimmage with Folsom, Cardinal Newman-Santa Rosa and host Acalanes in Lafayette. All three teams which will open the new season ranked among NorCal's Top 10. "It's the beginning of the year, so it's hard to say what's going to happen. It was great to get in these scrimmages today, just to see how we can progress for the future."
The Monarchs went 3-0 in the scrimmage, splitting two halves with Acalanes (but winning overall 40-38) before topping Cardinal Newman and Folsom to close the day.
* * *
Mitty's roster is slightly younger than it was a season ago, but still has nine returning players. In addition to Cheli and Woliczko, Elana Weisman is a 6-foot-1 senior who is signed to play for Bucknell and Belle Bramer (also a 6-1 senior) is committed to Lehigh. Bramer missed all of last season rehabbing an injury. The underclassmen filling out the roster rise from a JV team that went 22-0 last season. 
_______________________________
CONNECT WITH US:
Follow SportStars on Twitter & Instagram | Like us on Facebook | Subscribe!
_______________________________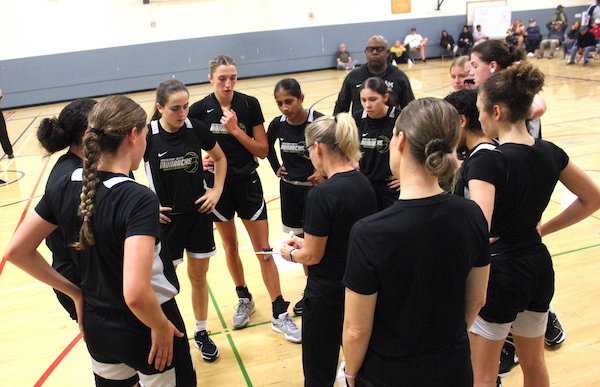 "We have so many strengths," Cheli said. "All of us bring something different to the team. Now we're just working on figuring out how to work together, and our synergy. I think we could be really great. I'm excited."
Cheli's leadership is evident on the floor. Even on a team full of next-level talent, the gravity of senior leadership is paramount. The importance certainly isn't lost on Woliczko. 
"Playing with Morgan is a bragging right," McKenna said. "She's a competitor. She pushes you every practice, every game. She's going to hold you to the standard that she knows you should be at."
That standard has certainly changed for the 6-1 sophomore between this year and last. Her resume is slightly more decorated to open this season.   
"Expectations are put on by others," Aaron Woliczko said. "She just needs to control what she can control."
The same can be said for the Monarchs. Phillips has built her typically challenging schedule full of nationally- and state-ranked opponents. Taking care of business at the right tournaments and controlling what they can control throughout should put them in the conversation for the nation's top ranking at the end of the season. More importantly, it should leave Mitty battle-tested and ready to win the program's first CIF Open Division crown and first overall state title since 2015.  
The moments shouldn't be too big for this team. So many of the Monarchs have experienced elite competition on big stages before. 
It might end up being harder on Aaron Woliczko, actually. 
"I try to detach being a dad from being a basketball coach," he said with a smile. "I just make sure she knows that I love watching her play."