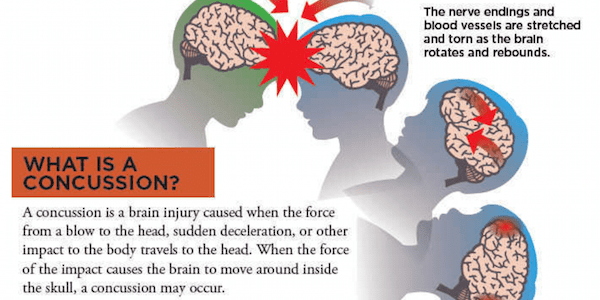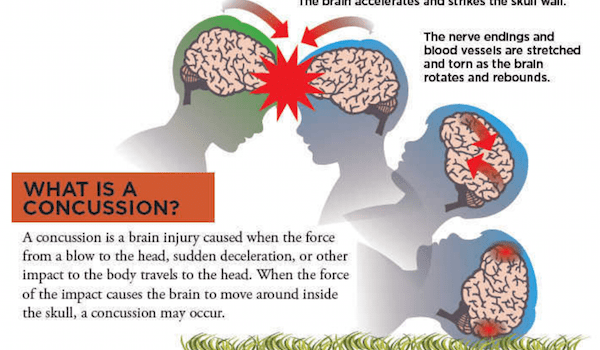 Concussions -Just like a sprained ankle, an injured brain needs cognitive rest too. Concussions | Matthew Pecci, MD    A period of rest from...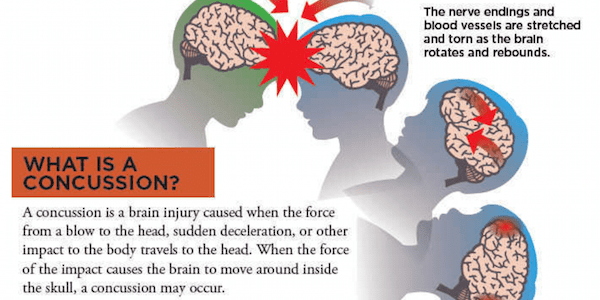 Concussions -Just like a sprained ankle, an injured brain needs cognitive rest too.
Concussions | Matthew Pecci, MD
   A period of rest from physical activity  usually aids in the recovery from a concussion. The reason why is unknown. Many believe that brain recovery requires some degree of energy expenditure. Consequently, if energy is being used elsewhere, such as with physical exertion, this may delay brain recovery.
Cognitive Rest
   The concept of cognitive rest, limiting one's thinking, has also gained traction over the past 10 years. It seems to make empiric sense that if one continues to use an injured body part, in this case the brain, this can delay healing and recovery. Consequently, the international consensus guidelines for concussion management recommend cognitive rest as an essential part of concussion treatment. And an article in the January 2014 issue of Pediatrics provides evidence that cognitive rest can in fact decrease the duration of post-concussive symptoms.
   The challenge I often face in my practice is how to implement cognitive rest for concussed high school and college athletes. Regular classwork and study is usually engaging the athletes.  I recommend that cognitive rest should be individualized based on a patient's symptoms. Also rest should be based on his or her threshold for provoking these symptoms while taking into account the patient's daily and weekly cognitive workload.
   I find it's often helpful to get some sense of a concussed patient's cognitive deficits by performing a neurocognitive assessment. This is done either using a standard written concussion assessment tool, or one of the many computer-based assessment tools. Testing assesses cognitive function and can also provide some measure of the extent to which cognitive work stimulates concussion symptoms.
   I also have my patients provide information on their daily cognitive workload. This includes their perceived difficulty of each type of thinking task. All this information can be very useful in developing an individualized cognitive recovery plan.
   Some general strategies regarding cognitive rest may include :
>> An initial 3-5 day period of complete cognitive rest
>> Avoiding all non-essential cognitive tasks such as texting, web browsing, television and video games
>> Academic accommodations, which may include extended time for class assignments, and no test taking while symptomatic
>> Shortened school days.
   These strategies require clear communication with the school as to the plan and the rationale. It is essential to follow-up with the concussed patient regularly.  Often weekly at first to assess recovery and to begin to advance cognitive workload as symptoms improve.
   As is the case with physical rest, it is important to gradually introduce cognitive work in a step-wise fashion as symptoms improve. Prior to returning to any strenuous physical activity a patient should be asymptomatic at rest. And they should have returned to all cognitive tasks without any return of symptoms.
Dr. Pecci is a family physician and a sports medicine specialist at Muir Orthopaedic Specialists. The focus is on non-operative treatment of sports injuries and medical issues in athletes. This includes advanced concussion management.
GET CONNECTED:
Follow SportStars on Twitter & Instagram | Like us on Facebook | Subscribe!