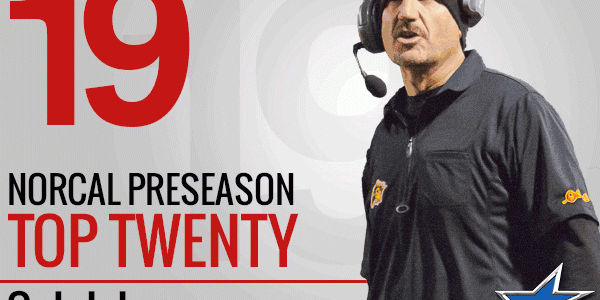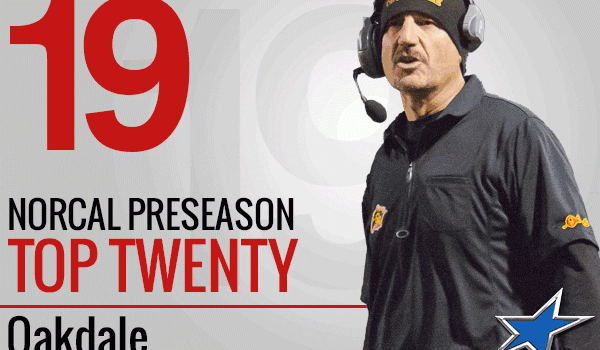 We begin our 2017 Football coverage by revealing teams #20-11 in our NorCal Preseason Top 20 in a daily countdown to Aug. 24 when...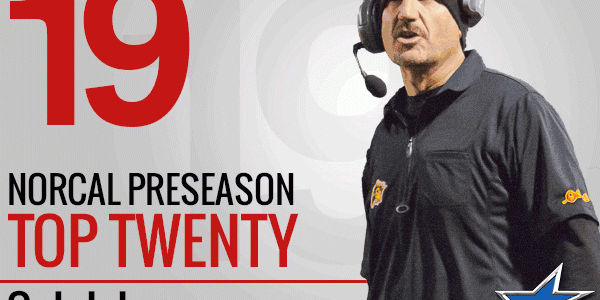 We begin our 2017 Football coverage by revealing teams #20-11 in our NorCal Preseason Top 20 in a daily countdown to Aug. 24 when #10-1 are revealed in our 2017 Football Preview Special. If you need to catchup, here are links to previous entries:
| No. 20 Foothill (Aug. 14) |
NO. 19 OAKDALE
2016 REVIEW: 14-2 and No. 13 in our final rankings
COACH: Trent Merzon, 18th season
WHY THEY'RE HERE: The Mustangs have established themselves as an elite program in the Sac-Joaquin Section, and one of the most dominant teams in the Central Valley. Merzon is 175-43-1 in his 17 seasons and is 39-6 in the postseason with a pair of SJS titles and the 2016 3-A CIF State Bowl Championship.
THE CORRAL IS O.K.: Oakdale's home field advantage at The Corral is about more than just community tailgating and top-notch barbecue. While the smells of the stadium's signature tri-tip sandwiches are inviting, opposing teams rarely feel welcome in the Mustangs' house. Oakdale has posted a 78-6 mark at The Corral in the last 13 seasons, and that includes hosting top-name large school programs. This season's marquee nonleague game in The Corral comes September 8 when the Mustangs welcome Division I powerhouse Folsom.
WAITING IN THE WINGS: Senior wingback Cameron Cherry bided his time as a junior behind workhorse Will Semone, who rushed for a school-record 2,851 yards in the team's 16 games. As the secondary ball-carrier in Oakdale's run-heavy Wing-T offensive set, Cherry still topped 1,500 yards on the ground, and could be ready to become just the second Mustang ball-carrier to run for more than 2,000 yards. Fellow senior Branson Harmon will also get plenty of touches as he and Cherry combined for 20 touchdowns in 2016 despite playing in the shadow of Semone.
NAME TO NOTE: Matt Kjeldgaard, DL, Sr. — The 6-foot-3, 270-pounder anchored the defensive front as a huge force in the middle of an Oakdale defense that allowed just under 16 points per game, including holding opponents scoreless in the last six quarters of the NorCal regional final and CIF State Bowl title game. After a solid summer, Kjeldgaard was offered by Fresno State and he jumped at the chance to commit to his dream school before leading the Mustangs in defense of their SJS and state championships.
THE SCHEDULE
8/25 @ Sonora
9/1 vs. EL CAPITAN-MERCED
9/8 vs. FOLSOM
9/22 @ East Union-Manteca
9/29 @Weston Ranch-Stockton
10/6 vs. MANTECA
10/13 vs. SIERRA-MANTECA
10/20 @ Kimball-Tracy
10/27 vs. LATHROP
11/3 @ Central Catholic-Modesto
LAST WORD: The Mustangs will  once again  be battle-tested heading into what should be another playoff run after facing the always-stiff competition of the Valley Oak League and opening the season with local and section heavyweights. With a wealth of talented returners, a re-loaded Oakdale squad can challenge for section and state title repeats.