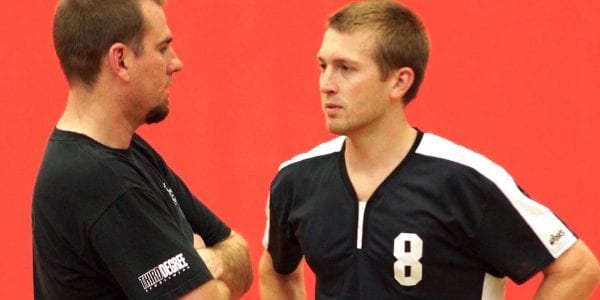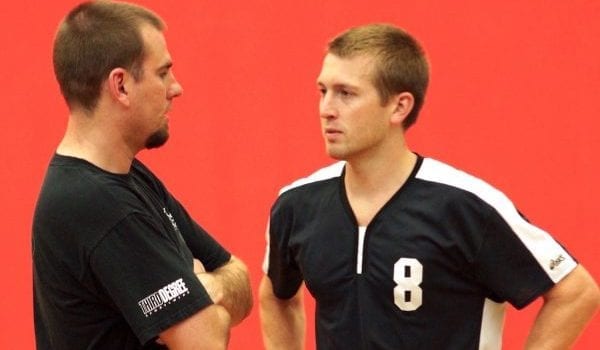 NCVA's Steps Towards Ensuring A Safer, Healthier Team Space. All coaches are different. And while philosophical differences some times come into play, parental concerns...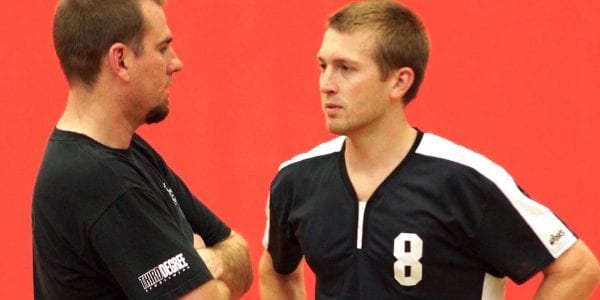 NCVA's Steps Towards Ensuring A Safer, Healthier Team Space.
All coaches are different. And while philosophical differences some times come into play, parental concerns around coaching start at the most basic level: Is my son or daughter safe in his or her care?
It's a question the USA Volleyball and the NCVA take very seriously.
_______________________________
GET CONNECTED:
Follow SportStars on Twitter & Instagram| Like us on Facebook | Subscribe!
_______________________________
Coach Background Checks
General info about NCVA's background checks usually amount to this line from the USAV Parent Guide: "Every adult over the age of 18 working with USAV juniors has a comprehensive background check performed biannually." But what information screened on all applicants — social security verification, address search, county courthouse and/or statewide search, national database and sex offender registry search — disqualifies a potential coach?
The following automatic disqualifiers are listed in the USAV Screening Policy: All sex offenses and homicides, regardless of time limit; felony violence and felony drug offenses in the past 10 years. Also, any misdemeanor violence offenses in the past seven years. Any multiple misdemeanor drug and alcohol offenses within the past seven years. Or any other crimes (not listed) against children in the past seven years. Furthermore, individuals found to have pending court cases for any disqualifying offenses will be disqualified. If the disposition of the pending case does not meet the criteria for disqualification as listed above, the individual would be cleared and reinstated.
Who Performs Volleyball Coach Background Checks?
But how are crimes collected? Are these background checks effective to filter out people unfit to work with minors? Who performs these background checks for NCVA?
The answer is SSCI: Southeast Security Consultants, Inc. SSCI's motto is 'Information is protection.'  They are committed to finding the best methods for accurate and complete data. They also seek the cost of its absence. SSCI found in their 2016 case study by Randy Rodebaugh that other companies offer national database-only search to screen applicants. This is a cost-cutter for volunteer-driven organizations. As a result, 23 of the 56 individuals disqualified by SCCI throughout the 2015-16 screening period would have slipped through the cracks using a database search only.
Pending cases will not appear on a national database, another reason courthouse investigations are imperative.
NCVA CEO Donaghy
"We choose SSCI for their comprehensive background checks that include local and statewide search," NCVA CEO Donna Donaghy said. "We feel it is imperative to use the best services out there as the first line of defense to minimize safety risks for our players and community."
Unfortunately, some offenders may not have a criminal record, breaching this defense; so it is the community's responsibility to help ensure the safety of players.
USA Volleyball's SafeSport Program for Volleyball Coach Screening
In addition to background checks, USA Volleyball's SafeSport program is a collection of specific policies, training, supervision and grassroots feedback to help ensure the community identifies and reports abuse. SafeSport also helps coaches be self-aware to not commit misconduct, clearly defining standards for them to conduct themselves.
SafeSport policies define sexual, physical and emotional misconduct. This includes bullying, threats, harassment and hazing. Consequently it provides a comprehensive picture of abuse, and how to identify as well as report it. USA Volleyball also provides training on these.
"It is important to be able to coach the game and recognize issues on the court. But it is equally important for coaches to address situations off the court," Aftershock Volleyball Club Director Craig Hardesty said. "SafeSport training allows them to do that properly."
Proactive Policies
Additionally, the SafeSport Handbook has two proactive policies to reduce risk of abuse: The Social Media and Electronic Communications Policy and Travel Policy. If a club does not develop its own policy, these policies become their default. This design involves all levels of the community. For example, the Communications Policy limits all electronic correspondence topics between adults and minors to team activities. And all content must be readily available to the public ensuring transparency. Plus, minors must copy or include their parents in all electronic correspondence. This multifaceted approach ensures coaches and the community actively create an environment that deeply minimizes abuse and maintains professionalism.
We owe our children a life free of violence; together, it is possible through active diligence.
– Kim Lampi for NCVA