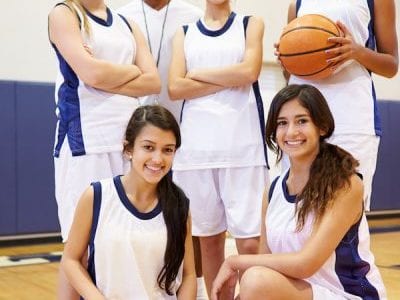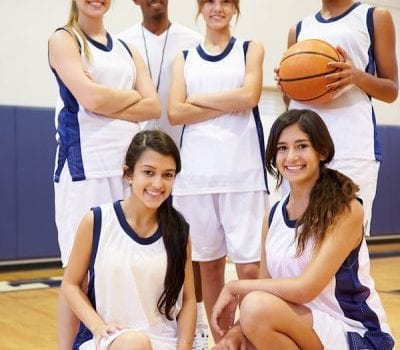 Today I begin my series on the mental toughness side of sports training. All athletes and performers know they have more ability, skills, and...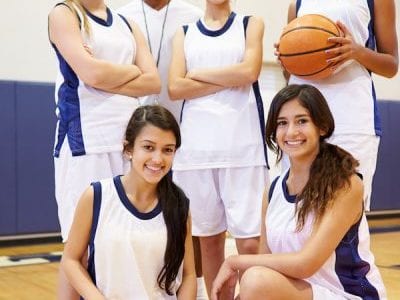 Today I begin my series on the mental toughness side of sports training.
All athletes and performers know they have more ability, skills, and talents than they have been showing in competition or on the stage. You are here because you want to see your talent show up a lot more consistently… when it counts. The formula to achieve that is:
Performance = Potential – Interference
Whether you are a middle school, high school, college/elite, or a recreational athlete, you can learn, just like any other skill, the mastery of yourself in order to perform your very best. Mental Toughness is:
Confident, Focused, Determined & Resilient…especially under pressure
_______________________________
GET CONNECTED:
Follow SportStars on Twitter & Instagram| Like us on Facebook | Subscribe!
_______________________________
Lets get our start with confidence today.
From years of working with basketball player's mental game, this problem of losing confidence after missing a few shots has been the most common issue that players have come to me seeking help. 
Mental Toughness Tips and Tactics
Over the next several weeks, I'm going to be sharing with you some of my best tips and tactics to help youth basketball players to: 
bring their "A" game to competitive games
build mental toughness for on and off the court
play with confidence – especially under pressure
If you are a basketball player from about the age of 11 and through high school, boy or girl, this video is for you. Listen, right off the bat, I'm not going to pretend to know everything you are going through right now. It's been a long time since I was your age and I'm totally not hip to your age group's interests and tastes. However, I have had hundreds of athletic kids, just like you, in my office and on Skype and FaceTime sessions and I've heard their stories and about the pressures they face on and off the court.
What this quick video message for you is all about is simply this: if you KNOW you have more talent and skill than is showing up when it's game time, then this message is for you.
If you KNOW you play much better when you are confident than when you are tense or nervous, then I have a solution for you.
First off, I call myself a mental toughness trainer and yeah, that's what I do. And maybe your parents or coaches talk about your needing "Mental Toughness" or "Mental Toughness Training" or something like that. But here's the real deal. Those are just words. I specialize in helping youth athletes. Help them bring the way they play their best, like they do in practice and pickup games, when there's no pressure, to the game where there is pressure.
I solve that problem. I get results. Period!
If you play as well in pressured games as you do in practice or scrimmage games, then you don't need me and I congratulate you. But if you don't bring the skills you've spent countless hours practicing fully to the game, or you lose them under pressure or you get way too tense, tight or lose your confidence or your coach says you need to be more aggressive….then you've got a few options.
Options to try for Mental Toughness
1. You can try to take the advice of parents and coaches who say you need to "believe in yourself" and tell yourself you're a champion. blah blah blah, right? See how that works for you. When it doesn't, come back to me, I'll be here.
2. You can work harder and longer at practicing your skills like all the adults tell you to do. Do that. See if it makes you any less nervous before a game when you are going against a tough opponent. See if that keeps your confidence and mental toughness up after you miss a couple shots. When it doesn't, I'll be here for you.
3. You can do the "I'm fine" routine. What does that mean? It means when your mom or dad notices that you don't play in the game like they know you have the skills and they suggest to you that maybe you should study the mental side of the game or get a sport psychology book or maybe they've even suggested my mental toughness training courses. When they do that, you say back: "I'm fine".
Why do youth basketball players say "I'm fine"? Because they think that if they need some kind of "mental" fix or coaching, or something like that, that it is a sign of weakness or that they are broken… or that they just don't want their parents to meddle in their stuff and they want to figure it out on their own.
I can totally respect that but it's just not true. I've also helped a number of college and pro players, including a former NBA MVP. Top athletes in all sports do this kind of work for their game. Watch the video below and see if you still think working on becoming mentally tough is a sign of weakness. These guys all have mental coaches.
What Works and What Doesn't
Can you tell now that I've talked to hundreds and hundreds of kids? I know about this part of your life as a teen or pre-teen basketball player and what you're going through…what works and what doesn't in mental toughness training.
So, back to option 3, "I'm fine" — where you hope this problem just magically goes away by itself. Sorry to say, this won't go away on it's own. It usually gets worse. Or maybe you are "Fine" with scoring 6 less points a game than you are capable of. Or maybe you are "Fine" with not getting more starting time or making that next level you want to be on. Maybe you are "fine" with your friends on the team moving to the next level without you.
If that's you, good luck to you and I wish you all the best. I've got some free tips on my site that might help you some. Go for it.
But if that's not you, and you're really NOT FINE, let me connect the dots for you about reality here. Will you make more shots, play better defense, make better passes and be more aggressive in any game when you feel confident about your game, or when you're not? It's that simple. I can help you find that confidence if you do what I tell you.
I've got it all in a series of 10 minute videos and some audios you can download to your phone. You can go through it a little at a time or go all out. There's no reading, it's all video, it's so easy to watch a video on a car ride or just before you fall asleep at night or whatever. I know you've probably watched many many videos for fun on Youtube or whatever, so don't tell me you don't have the time….so why wouldn't you do that to improve your basketball game? …unless you just don't care about getting better at basketball.
One last thing. Maybe you don't believe me. I get that. The best thing I can do for you about that is to just show you kids like you who have used my methods to get results right below this video. When you're ready to start playing in the game like you do in pickup games, Basketball Mental Toughness is waiting for you. Click [here] to get started and I'll see you on the inside. Or stay tuned for more INSIDER posts here at SportStars.
I'm Craig Sigl