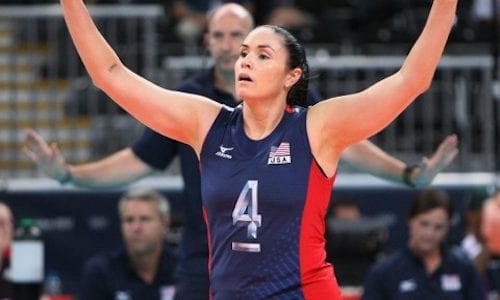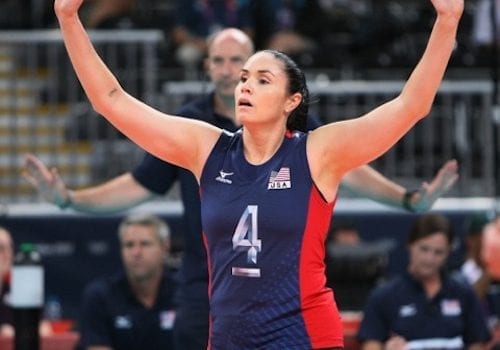 Hi volleyball friends. Lets pick up where we left off in my last blog. We are discussing weapons for small blockers. This post covers...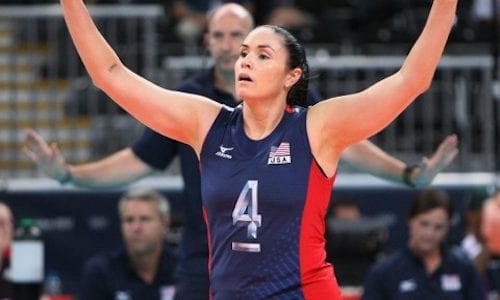 Hi volleyball friends. Lets pick up where we left off in my last blog. We are discussing weapons for small blockers. This post covers hand positioning! These are my 3 Weapons For Effective Blocking. Lets dig in.
For smaller blockers, it's very important to be disciplined so the defense can dig around you. Know the game plan and what you are taking, and let your back row know. Even if you are not high over the net, a solid, stable block is very effective. A touch can be just as valuable to your team as a block back to the other side.
With your hands, your goal is to be low and tight.
What I mean by this is you should have the least amount of space between your hands/arms and the net. Your block move should be one fluid motion. It's not up, then over. It's just directly over the net. If you try to go up first with the idea that it will help you get your hands higher, that split second could lead to more of a slapping motion and cause the timing of your hands to be off. That means more space between the net and your arms, which can lead to you being tooled.
_______________________________
GET CONNECTED:
Follow SportStars on Twitter & Instagram | Like us on Facebook | Subscribe!
_______________________________
Making sure your hands are big is also important, especially for undersized blockers. You should feel the webbing between your fingers stretching so your fingers are spread wide and the surface area of your hands is as big as possible.
3 Weapons For Effective Blocking
1. SOFT BLOCKING
As much as it may seem like a disadvantage not to be able to get way up like the bigger girls, there are positives. When your arms are not as high, they're not as much of a target for the hitter to use.
One technique that has been used forever by shorter players is called "soft blocking." If you're a setter who can't get even one bit over the net, it's useful to learn how to soft block. Here are the two biggest differences between soft blocking and regular blocking:
1. The objective is NOT to get your hands over the net because you're not looking to send the ball back into your opponent's court but, rather, deflect it upward so your teammates can play it.
2. Your wrists go the other way, so your palms are facing up rather than angling downward toward the other side of the court. Again, this is about how you want the ball to deflect off your hands. The more it pops up on your side of the court, the easier it will be for your teammates to dig it and transition into a good offensive play.
2. SWING BLOCKING
Swing blocking is another technique that can benefit shorter blockers. The motion allows you to reach a higher point over the net. Why is that?
Well, swing blocking is almost like an approach to hit, which gives you more momentum and a higher jump. Another reason is that it allows you to start inside to help with the quick attack, then get out to the pin more efficiently.
Coaches teach this skill differently, whether it's the footwork or the way you swing your arms. The footwork that I found most effective was:
• Big first right step
• Smaller left-right step, like a gather
Initially, your arms should be up in front of your face or even higher to help with the quick ball. Then, as you see that the set is going outside, keep your elbows and arms tight to your body as you do your footwork.
Eventually, swing your arms low and tight over the net, trying to grab the ball on the other side. You and your middle blocker should be in sync as you do your movement to the outside. It's important to practice this footwork and timing alone and with your middle blockers to feel comfortable. There will be times you feel out of control. Don't worry. You'll get the hang of it!
3. THE JOUST
Another skill you'll want to work on is the one- or two-handed joust. The main key here is to jump later than your opponent and touch the ball second. This gives you leverage to push the ball to the other side of the net. If you can push last, the ball will likely end up on your opponent's side rather than your side.

These are my 3 Weapons For Effective Blocking. Next time we'll talk about blocking techniques and finding what works for you! Stay tuned.