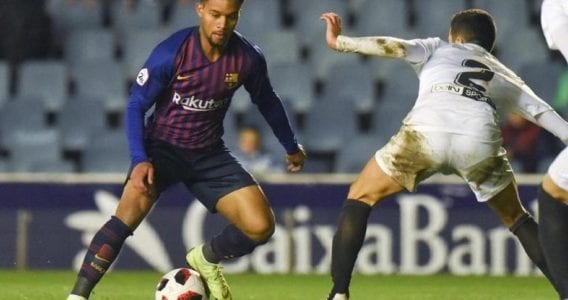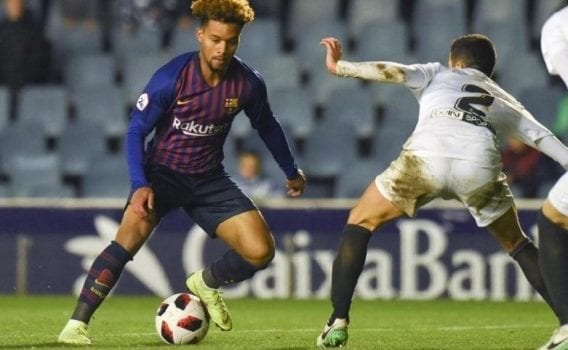 Another Freddy Edu, or the next big star in US Soccer? Training out of La Masia, FC Barcelona's youth development facility and a breeding...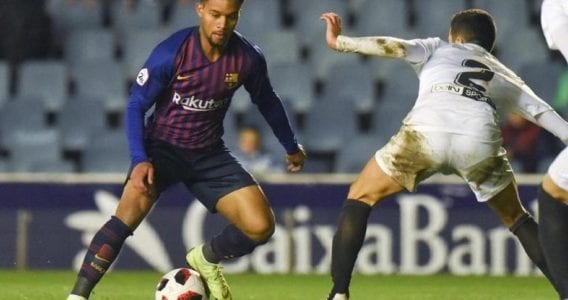 Another Freddy Edu, or the next big star in US Soccer?
Training out of La Masia, FC Barcelona's youth development facility and a breeding ground of greats, a Miami teen with Haitian roots is turning heads in the soccer world. Few U.S. soccer players have made it on the big stage in Europe. 18-year old Konrad de la Fuente is certainly one of the more promising prospects.
Simply known as Konrad, he moved to Catalonia at the age of 10, joining Barcelona in 2014 at the age of 12. La Masia is an intimidating environment to go into for young players. Many have tried and failed. But FC Barcelona is celebrated for being a revolving door of world-class talent, with the likes of Ansu Fati, at just 17, and Riqui Puig making their mark on the first team already.
Konrad is just the second U.S. soccer player invited to join La Masia in the over 300-year old academy. Ben Lederman was the only other player to make it, back in 2011, but never made a big enough impact to warrant a place in the first team. Konrad's potential and rapid development makes him one of the bookmakers' favorites to make the U.S. 2022 Qatar World Cup squad.
A daunting prospect
Moving to a new continent at such a young age with aspirations of doing what nobody has done before you. Konrad was helped by the fact he could speak a little Spanish from his time spent in Miami. Something that has caused trouble in the past is when players move from England to play in La Liga, Serie A or even Ligue 1. They often struggle to integrate properly into teams, due to a lack of understanding the language.
Although fairly unknown among American soccer fans, Konrad has hit the headlines in Europe. One British newspaper wrote of the young player, "American Express — Forget Christian Pulisic, this Barcelona Starlet Could Be the Future of U.S. Soccer."
Tabloids are known for their use of hyperbole, but the "The Guardian" featured Konrad as the only American in an article, titled, "Next Generation: 60 of the Best Young Talents in World Football."
Will he live up to the hype?
One of the things we love about this young man, is that he's now lived almost half his life in Spain. He speaks Creole and French, yet he maintains his American accent. It's said that he travels back to the states and has every intention of representing the U.S. when the time comes.
Recently, FC Barcelona confirmed they would be extending de la Fuente's contract, which is a 3-year deal extending to 2022. The extension also means Konrad will now permanently play with Barcelona B, as opposed to playing in the U19's.
Barcelona was recently knocked out of the Copa del Rey, losing to 1-0 to Basque giants Bilbao. Konrad was one of several youngsters called up to train with the recently-appointed, Quique Setien's first-team squad. These opportunities are important for youngsters and if Konrad wants to be the first U.S. player to make the Barcelona first team, he will have to step up.
Though he didn't feature in the game, it's important to his development to work with the first team and feel he can perform at that level.
The new contract extension gives him confidence and assurances about where he stands in the club's future. Konrad seems happy living on the Mediterranean coast and was recently quoted in an interview saying, "…this is where I want to be."
Resource: Feature image courtesy AmericanSoccerNow.com; Story: Viscaweb; ESPN