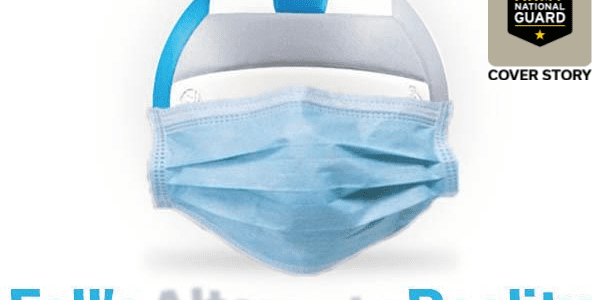 With Football Delayed Indefinitely And Other Sports Forced To Adapt To Virus Concerns, NorCal's Fall Sports Season Was Like No Other   EDITOR'S NOTE: This...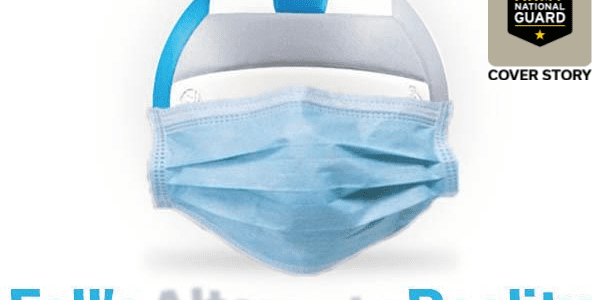 With Football Delayed Indefinitely And Other Sports Forced To Adapt To Virus Concerns, NorCal's Fall Sports Season Was Like No Other  
EDITOR'S NOTE: This is a purely fictionalized look into NorCal's 2020 fall sports future in a state and region still heavily affected by COVID-19. We composed it without any knowledge of plans or decisions under consideration by the CIF, individual sections, leagues or school districts.   
Ellie Bushnell doesn't bend to pressure very often. 
The Granite Bay High golfer made that abundantly clear on her way to winning the 2019 CIF/NCGA NorCal Championship tournament — as a freshman. 
Having been a rising amateur for some time, Bushnell is no stranger to big tournaments. But this day's round at Rancho Cucamonga's Red Hill Country Club was a different animal. She wasn't just playing for herself. The sophomore was playing for the school embroidered on her shirt along with the Sac-Joaquin Section golfing community. That same community was watching her every stroke in a live streaming event back home. 
When the CIF postponed full-contact football indefinitely on Aug. 7, a ripple effect began. Sports often played in the shadow of the Friday night lights quickly garnered more attention. Which led to Bushnell teeing off at the 2020 CIF Girls Golf State Championships under the glare of Spectrum SportsNet cameras.
It didn't take particularly long for Bushnell to realize how popular the live stream was back home. 
_______________________________
#NEVERSTOP STAYING CONNECTED:
Follow SportStars on Twitter & Instagram | Like us on Facebook | Subscribe!
_______________________________ 
"Normally I just leave my phone in a pocket of my golf bag and turn it to vibrate-only," she said. "But after my birdie on No. 2, I just had to turn it off completely."
With coronavirus concerns still present, the CIF announced in early October that regional and state golf championships would happen, but with a reduced field. The state tournament featured just 34 golfers: The top two teams and top five individuals from each of the NorCal and SoCal championships. 
They played in pairs, and Bushnell shared the last tee time of the morning with defending state champion Caroline Canales. Whether intentional or not, the pairing was genius. 
The Granite Bay sophomore and Calabasas senior seemingly matched each other shot for shot for four hours. Both separated themselves from the pack rather quickly and each made the turn at 3-under par with the next closest competitor at 1-over. By the time they reached the 15th hole, the larger-than-normal media contingent arrived to follow them over the last four holes. 
Canales grabbed a one-shot lead and moved to 5-under with a birdie on No. 16. But the unflappable Bushnell pulled into a tie with her own birdie by holing out a 30-yard chip shot on No. 17. Both girls then experienced quite a thrill as they walked up the 18th fairway with the rest of the field spread out, wearing masks, and rooting both competitors on. 
That modest but loud crowd erupted when Bushnell sank a 12-foot par putt that sealed victory. 
It was a scene that high school golf tournaments don't usually get, and turned out to be one of the highlights to a fall sports season that was anything but normal.
Around the same time football was shelved, water polo received the same news. Administrators agreed that the sport included just too much face-to-face competition. It was definitely a blow to teams like the Sacred Heart Prep-Atherton girls, the 2019 CIF NorCal Div. I runners-up who were returning six all-league players. The Gators may still have a chance to compete in a league-only schedule during the spring, however.
In normal, non-pandemic times, girls volleyball serves as the next-highest profile sport to football. But this fall it faced several challenges. For one, it's the only indoor fall sport. And as of July 1, California Gov. Gavin Newsom was shutting down several indoor activities throughout the state as infections were spiking. 
In addition to being indoors, playing volleyball requires constant shouted communication among teammates. Yelling and shouting lead to an increased amount of respiratory droplets which could potentially carry virus particles. And while most of the action between opposing teams is kept relatively distant, plays at the net are not. 
Following a month-long postponement, teams received the go-ahead to compete while wearing masks. Archbishop Mitty-San Jose coach Bret Almazan-Cezar had already been trying out the method with his team as early as July. 
"We found it very difficult," he said then. "But if that's what's going to be expected of us, and will get us in the gym competing, we're all for it."
Led by returning All-West Catholic Athletic League juniors Kendra MacDonald and Reagan Dryden, Mitty would go on to win the WCAL title. 
The mandate for competing with masks lifted by late October and the Monarchs cruised to a Central Coast Section title. CIF considered holding a state tournament in volleyball, but ultimately decided against it. That schools were able to compete for a section title was victory enough.
Girls tennis, one of the first sports to get approval for regular play along with golf, enjoyed a much more spotlighted season than usual. That proved well for the Menlo School-Atherton team. 
The Knights garnered feature stories from several publications, including us, as they extended their league dual-match unbeaten streak to 266 — an accomplishment that now spans 24 seasons. But returning seniors Addie Ahlstrom (No. 1 singles) and Lindsay Ball (No. 1 doubles) led an experienced Menlo team that didn't stop at a league title. 
With several reporters in attendance, the Knights won their second consecutive CIF NorCal title and eighth regional crown overall.
The last fall sports state championship event played out over five days at Woodward Park in Fresno. The state cross country championships, a traditional one-day event that includes 10 races and approximately 2,000 competitors each year, needed some social-distance restructuring.
Leagues throughout the state were successfully able to hold sparsely-attended dual meet seasons from late-September through October. Then November saw a relaxation in health restrictions which opened the door to a carefully planned postseason. Like with golf, the qualifying field was trimmed to a maximum of 120 competitors per race. For the safe allowance of spectators, Woodward Park hosted two races per day — a morning session and an afternoon session. 
"It was a little eerie with how big a difference the atmosphere was," said Del Oro-Loomis junior Riley Chamberlain who arrived for her Division III race on Day 3, a Thursday. "I'm glad they figured out a way for it to happen, though"
So was the Campolindo-Moraga boys team. 
With Dylan Gunn, Alex Lodewick and Owen Lekki leading the way, the Cougars defended their Division III title. Meanwhile, Chamberlain's bid for a third straight state title fell just short, as she finished second.
As we transition to winter, soccer was able to begin competition on Dec. 7. Basketball saw many of its holiday tournaments cancelled due to travel concerns and the need to limit large crowds. However, it has a target start date of Dec. 28. 
In Bay Area counties, basketball crowds will be kept to 200 with masks worn at all times. Most schools said they will give priority to immediate family members for both teams, and then the host school's student body (determined by a drawing). Sections are stressing advance ticket sales to avoid lines at the door.
It hasn't been perfect, but high school sports are finding a way. Even if that way looks a lot different than we're used to.