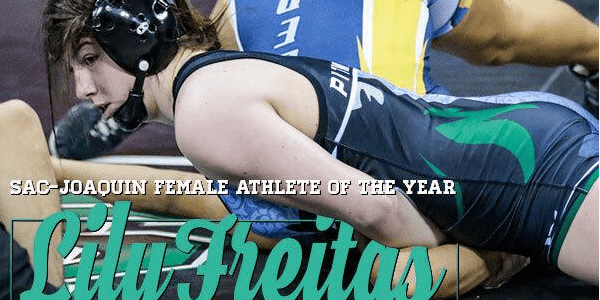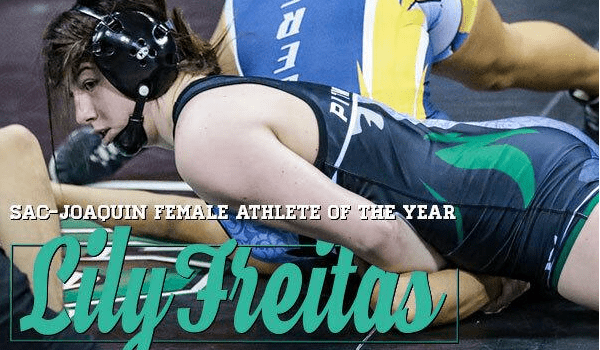 Pitman High Wrestling Phenom Lily Freitas Earns Athlete Of The Year Honors After Second Straight Undefeated Season • The best female athlete in the...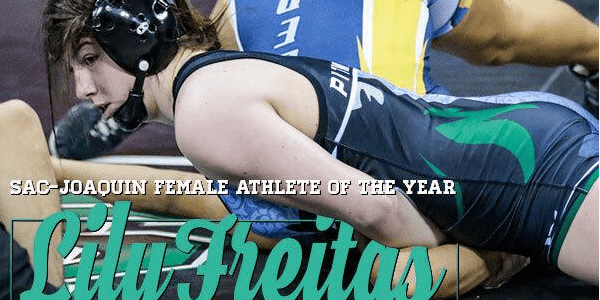 Pitman High Wrestling Phenom Lily Freitas Earns Athlete Of The Year Honors After Second Straight Undefeated Season •
The best female athlete in the Sac-Joaquin Section is a state and national champion wrestler with Olympic ambitions. Lily Freitas is also just a sophomore.
The Pitman High-Turlock mat star hasn't lost a high school wrestling match in her two-year career. She's a two-time state champion, and last summer became the 2019 United World Wrestling Cadet Women's Freestyle National Champion.
_______________________________
"SportStars NOW" • Get the New APP in the Apple Store & Google Play
Get On The APP. Use #SPORTSTARSNOW
And Stay Connected. Twitter • Instagram | Like us on Facebook | Subscribe!
_______________________________
That last honor came with a few bonus items, like a spot on the US Junior freestyle team, an Olympic development camp and three funded team trips around the globe. She won a match at the World Cadet Championships in Ukraine before being eliminated.
Freitas is the SportStars 2019-20 SJS Female Athlete of the Year. To become the top honoree among SJS girls, Freitas easily delivered the most dominant campaign of any SJS athlete. Her undefeated season included four first-round pins at the SJS-Northern Section Masters Championships and four more first-round pins at state.
Wrestling is a sport of travel and mat efficiency.
For Freitas, that meant traveling 475 combined miles to compete in her last two tournaments, spanning five total days of action. Her actual mat time — 10 minutes, 10 seconds. Only one wrestler, state runner-up Hannah Ricioli of El Molino-Forestville, escaped the first round. She pinned Ricioli in the second.  
This was business as usual for Freitas.
Her celebratory tweet: "day 3 complete.. state champ x2."
Freitas was special in her unbeaten freshman season, but she entered the state tournament with a disrespectful No. 3 seed, and won a couple matches on points (17-2, 13-0). 
She clearly improved for 2020.
"I just feel like all the Olympic developmental camps really just put me at a higher level," Freitas said. "I feel like I am wrestling at a 120-pound weight class with my speed right now. My feet have gotten much faster."
Freitas said she is preparing for the 2020 Freestyle Nationals. Originally slated for May, the event was postponed as the nation responded to the COVID-19 pandemic. It remains in limbo.
Freitas was also a 2020 SportStar of the Week in March, the first state champ in Pitman history (and first double-champ) and SportStars' Most Valuable Female Wrestler at the end of the season. 
She was also the Modesto Bee Wrestler of the Year.
"She is a once-in-a lifetime kid," Pitman coach Adam Vasconcellos told Ron Agostini of FrontRow Preps after her second state title. "She's wrestled all over the world and all over the country. Every situation, she's already been in.