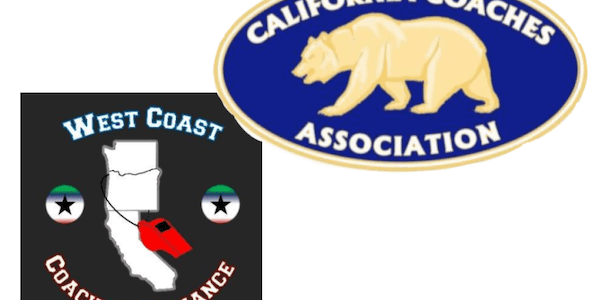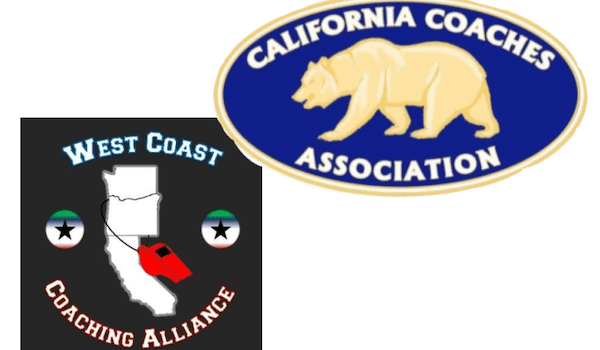 California Coaches Join West Coast Coaching Alliance In Hopes To Inform, Lobby Local & State Officials Regarding Sports Restart • We've reached the point...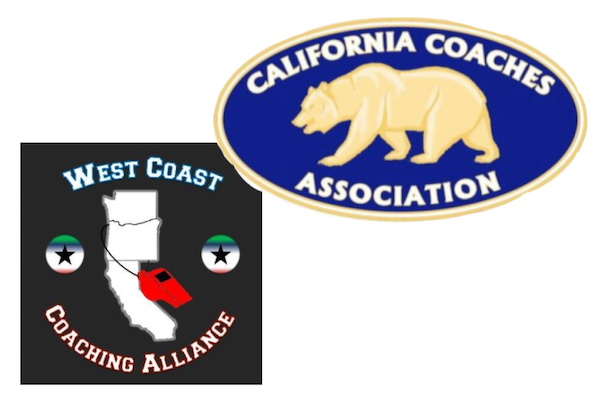 California Coaches Join West Coast Coaching Alliance In Hopes To Inform, Lobby Local & State Officials Regarding Sports Restart •
We've reached the point where California coaches know they need more than trending hashtags to be heard. 
There's less than four weeks remaining before the CIF's Dec. 7 start date for fall high school sports practice. There's a little more than six weeks until the Jan. 4 competition start date. These dates keep getting closer, yet the governor and state health department have still not presented guidelines for a return to youth sports. Meanwhile, COVID-19 cases are spiking once again. With schools, districts and counties all holding different timelines and priorities, the tension and anxiety grow exponentially.
Decisions seem imminent, and California coaches want to be sure their voices reach the room where they happen. Coincidentally, Oregon and Washington coaches face the same realities in their states — and forces are joining.
In part due to efforts by James Logan High-Union City football coach Ricky Rodriguez, California coaches are now working with the brand new West Coast Coaching Alliance. Rodriguez helped gather more than 80 members of the California Coaches Association for a Nov. 11 Zoom call with leaders of the WCCA. 
In the meeting, the group discussed a variety of action items each coach could take to help the organization build a strong case. A case that resuming youth sports is critical to kids' education and well-being
And that relative safety is possible.
"We wanted to come up with a plan on how we can approach this as educators and coaches and make it a true movement," Rodriguez said the day after the meeting. "We realize that if we band together, it's going to be a powerful movement and our voice is more likely to carry to those making decisions."
Oregon and Washington are facing similar restart timelines to California. Washington's only current advantage over the other two is its schools are able to hold true team practices, according to Rodriguez. California and Oregon remain restricted to pod workouts only.
During the meeting of mostly California coaches, a few coaches from the northern states shared data they've been compiling that shows how programs from other states have returned to youth sports without becoming a source of virus spread. Among goals set during the meeting, California coaches were to begin compiling data from their own pod workouts.
_______________________________
SportStars NOW
Get the New App in the Apple Store & Google Play
_______________________________ 
Nearly 100 coaches have answered a survey that we sent out to California programs who are currently working out on campus.

73.6% reported that NO student-athletes have been diagnosed with COVID-19.
18.4% reported 1 diagnosed
1.2% = 2
2.4% = 3
3.5% = 4 pic.twitter.com/PMW2nqwA0R

— CA Coaches Association (@CACoachesAssoc) November 13, 2020
"We've been going three times a week for more than 12 weeks and we haven't had any issues," said Rodriguez, whose program workouts include up to 105 kids. "There are tons of other programs that have operated and haven't had any issue. We need to be compiling and presenting the data from within our own states."
Rodriguez quickly noted their message to state and local officials shouldn't and won't be just about safety.
"One of the things that really gets lost in this argument is the relationship between academics and athletics," Rodriguez said. "We need to stress the benefits for a return to practice and competition and how those two correlate with attendance, grade status and student-athletes' mental health."
The East Bay Times/Mercury News published a Nov. 3 article that highlighted a widespread spike in failing grades amongst distance-learning high schools. In the Mt. Diablo Unified School District that includes schools in Concord, Walnut Creek and Pleasant Hill, the story cited a near-12 percent statistical jump in students with more than one failing grade. Other school districts had even larger spikes.
_______________________________
STAY CONNECTED:
Follow SportStars on Twitter & Instagram | Like us on Facebook | Subscribe!
_______________________________ 
Not every student represented in these statistics is an athlete. However, athletes who count on sports as classroom motivation are undoubtedly being affected.
"I have students just struggling with grades," Antioch High athletic director, history teacher and boys basketball coach Andrew Riva said. "Those students who I could keep under my thumb by saying, 'You can't come to workout or open gym unless you're taking care of this,' are harder to reach. There's no carrot to put out there. 
"If we don't have something to help keep kids motivated, we'll get to sports and we might not have eligible kids for them."
Riva voiced his concern in mid-October when Antioch's school district had still not approved pod workouts for its athletes. The district granted its two high schools permission to run workouts twice a week beginning Oct. 26.
Rodriguez said he absolutely shared Riva's concern. He also stressed how lucky he's been to have the support of his own district (New Haven Unified). 
"Our superintendent has been extremely supportive," the Logan coach said. "We got approval three weeks ago to start an outdoor weight room routine. Our pods can use equipment like balls and blocking bags too. 
"Meanwhile, Hayward Unified schools haven't seen their kids in-person since last March. But we'll be expected to just pick back up in six weeks and all be on the same playing field?"
Working with the West Coast alliance, California coaches are already speaking with their administrations and compiling, sharing data.
Action steps for coaches from tonight's meeting with @WCCoachAlliance re: sports returning: 1. What is your admin thinking? 2. What is your school board thinking? 3. What are your district's unions thinking? 4. Contact your county health department, provide national data.

— CA Coaches Association (@CACoachesAssoc) November 12, 2020
Coaches who want to become more involved with the movement are encouraged to check out the social media sites for both the West Coast Coaching Alliance (Twitter / Facebook) and California Coaches Association (Twitter). The plan is to meet again via Zoom on Nov. 25.
"Everything has been so politicized. That's the furthest thing to what we want," Rodriguez concluded. "This is about the kids and the struggles that they're going through right now. … We have to put everything aside and do what we feel is right for this generation of kids.
"Just like I ask them to fight for me on Friday or Saturday nights, I'm going to be doing the same for them every day."