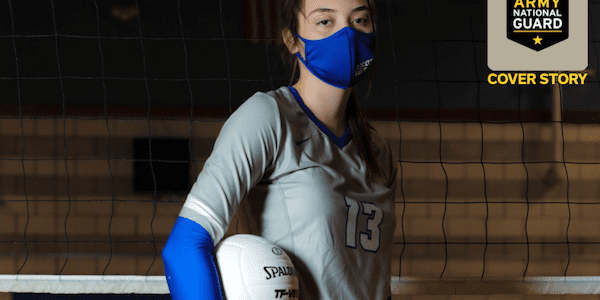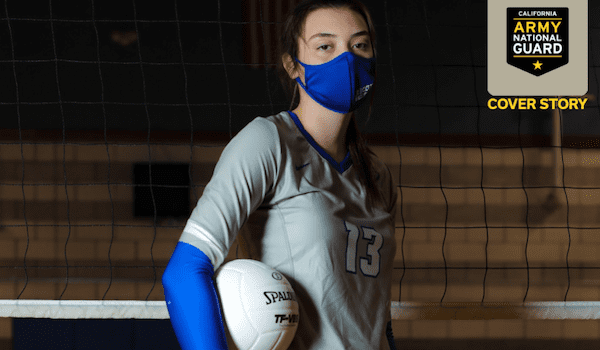 Rocklin's Kennedy Crane And Seniors From Some Of The Sac-Joaquin Section's Top Volleyball Programs Face Stark Reality, Tough Decisions As Time For Any Season...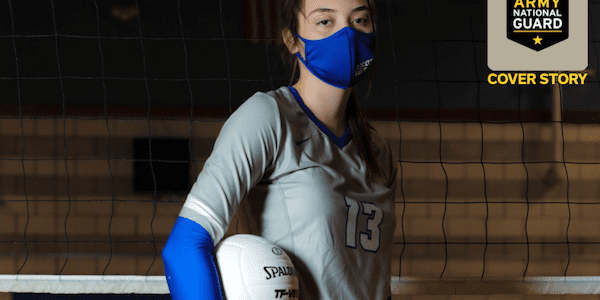 Rocklin's Kennedy Crane And Seniors From Some Of The Sac-Joaquin Section's Top Volleyball Programs Face Stark Reality, Tough Decisions As Time For Any Season Narrows •
Updated Jan. 27 to reflect Sac-Joaquin Section's updated calendar
She was always the tall one. Entering her freshman year at Rocklin High School, Kennedy Crane loomed over her classmates at 6-foot-1.
With two brothers over 6-5, her father checking in at 6-2, her mother at a respectable 5-11, and her uncle at 6-7, good genetics paved her way to a dominant prep volleyball career. Last season as a junior, Crane registered a Sierra Foothill League-best 477 kills and led her team to SFL title and 24-13 record.
"She can attack well, and her defense has improved immensely over the four years she's been here," said Rocklin volleyball coach Dave Muscarella, who pointed out her 320 digs and 34 total blocks in 2019. "She started with me as a freshman, and this hopefully, will be her fourth year on varsity. I've watched her improve so much."
It's unknown if Crane, Muscarella, or any other prep sports athletes and coaches will have that final year together. The pandemic has caused multiple season postponements and disrupted the club volleyball seasons as well.
The stoppages caused problems for everyone, particularly seniors looking to take their game to the collegiate level. Yet despite the lack of 2020 competition, Crane had enough tape and interest for a commitment to California Lutheran University.
_______________________________
SportStars NOW
Get the New App in the Apple Store & Google Play
_______________________________ 
"I always thought that I would play in college, so when I went down and saw the school and saw how small the campus was, in a perfect location, I knew it would work out," Kennedy Crane said. She hopes to move down to the Santa Barbara area for the start of the academic year in August. "I originally thought I was going to play at the highest level, the best college I could, D-I. But as I went further into the recruiting process, I realized that I didn't want that for myself. I wanted to continue playing for fun. I wanted to also focus on school and not just volleyball. So I think D-III was a good choice for me."
No matter what happens this year, Crane is guaranteed a chance to resume the sport she loves. Others haven't been so lucky.
In the fall, high school teams only got a few weeks of practices, in pods of 10 or less people. Then COVID-19 cases surged through California and sidelined sports once again. The latest CIF restart guideline requires counties to reach the orange tier for volleyball competition to resume.
Each tier represents local cases and the percentage of positive COVID-19 cases with purple being the worst, then red, and then orange as a moderate tier. Muscarella says it takes three weeks to make a move to a new tier. That would put volleyball essentially six weeks away, at a minimum.
"I'm hopeful that the CIF, when they release their next guideline, will reconsider keeping sports in the orange tier," Muscarella admitted. "I hope they work with the state to see all sports resume once we get back into the red tier."
_______________________________
STAY CONNECTED:
Follow SportStars on Twitter & Instagram | Like us on Facebook | Subscribe!
_______________________________ 
Currently, Placer and Sacramento County are in the purple tier, much like most of the state, leaving many teams on the cusp of a season, unable to practice or play.
"There are days where you're really frustrated, and you think, 'these poor seniors aren't going to get their final year,'" Muscarella admitted. "And then there are days when you get up and you feel a little bit better."
Optimism is all they have left.
"You don't really know what's going to happen, you just have to have hope," Crane said. "You can hope everything will work out."
Muscarella added: "I believe that we have to be optimistic. I keep reiterating that. I've always told them there's still an opportunity for us to do this, and we need to work. And the message for them is that the work is still good for them even if they don't have a season."
It's a big question, and it lacks an answer at the moment. However, if teams were able to restart and cram in as much of a season as possible, Muscarella pointed to a pair of issues moving forward.
First, he noted multi-sport athletes would have difficulties practicing for each of their teams during a single week. He noted that Rocklin's athletic department has already discussed that issue and coaches are willing to compromise — missing practice for one team in order to have some semblance of a season in two sports.
Secondly, Muscarella says athletes, and especially volleyball players, will have trouble doubling-up with a high school season and a club season. Back in July, the CIF waived its bylaw that prohibited high school athletes to simultaneously play for their club teams when seasons overlapped. However, CIF rescinded that allowance on Jan. 20 in order to comply with state health guidelines that recommend "athletes and coaches should cohort by team, and refrain from participating with more than one team over the same season or time period." This would seem to also affect multi-sport athletes attempting to play two sports in the same season. Perhaps making Muscarella's first concern moot.
A few local clubs are still practicing. Crane is lucky to at least work on her craft with her club volleyball team, Synergy. Athletes from other sports, like football, haven't been able to do anything officially with their team or coaches in months.
They've had to work, or even try to earn collegiate scholarships, on their own. Without a senior season, junior season accomplishments provided their only chance to impress scouts.
Furthermore, with new eligibility rules for collegiate freshmen, which granted an extra year of eligibility, less spots opened up at the next level for graduating high school seniors.
"The recruiting process was tricky," St. Francis-Sacramento volleyball coach Alynn Wright confessed. "If you weren't committed as a junior, then there weren't a lot of opportunities for colleges to see you play because everything was shut down so early during club season."
St. Francis has four seniors, and at least three of them have already solidified college commitments. Setter Ellie Eichhorn recently committed to Air Force.
"I consider myself lucky to have committed when I did. Because I know a lot of people, not just from the senior class, but from the junior class that are having trouble getting noticed," Eichhorn said. "There aren't any tournaments right now, so the only thing you can do is send your videos to coaches. But you can't know everything about a player from film."
Troubadours middle blocker Chloe Henning is another 2021 recruit. She's worked to battle through the yo-yo-like ups and downs of the past 10 months.
"Things get cancelled, and then you get your hopes up about things going back to normal, and then they get cancelled again," Henning said. "I just think that everyone is doing the best that they can."
Since her sophomore year, Henning knew she wanted to attend San Francisco State and live in her favorite city. This past summer, she made that a reality and committed to the Gators after participating in a full-virtual commitment process.
"That's a great fit for her," Wright acknowledged. "She and Ellie have both been with me since they were on my 13's team, and I think they've played almost all their club years together."
Fellow senior Danica Nelson will also play at the next level. The defensive specialist recently committed to Pacific University in Oregon.
"She's a feisty, determined defender," Wright said. "She reads the game well and gets in good positions, and she too is going to go in and compete, right from the start. She's not one to sit on the sidelines."
As their coach, Wright has tried to relay optimism to her team as well. She says recognizing the positives in this tough situation is important, such as the team's health and safety. She also noted that the team is getting back together on Monday for conditioning and outdoor volleyball drills.
"The kids just wanted to be together," she said. "They love being together and love playing for their high school team."
Wright, who is an off-campus coach and teaches first grade — mostly virtually — nearby, says she's going to miss this class especially.
"I think they would have had a very good year," Wright said. "These girls have been together for three years and I've had Chloe on varsity since she was a freshman. They were looking forward to being the leaders. And trying to take the team and repeat as section champions. Unfortunately, that's not going to happen for them.
Some sections have already removed playoffs for all sports to expand the timeline that might allow a full regular season. The Sac-Joaquin Section joined that group on Jan. 26, eliminating postseasons and giving its leagues a Feb. 1 to June 12 window to schedule and play whatever they can while following state guidelines.
"It's not the ending they would have written in their story, but again, looking at the big picture, they're healthy," Wright said. "It's all about looking at things with perspective. They don't have the 'woe is me' perspective.
"Sure, they're disappointed, as are many kids. But when you look at the big picture, it's a hiccup. Knowing these girls, it's going to be their motivation to take it into their collegiate seasons, and their senior season in college will have much more meaning for them."