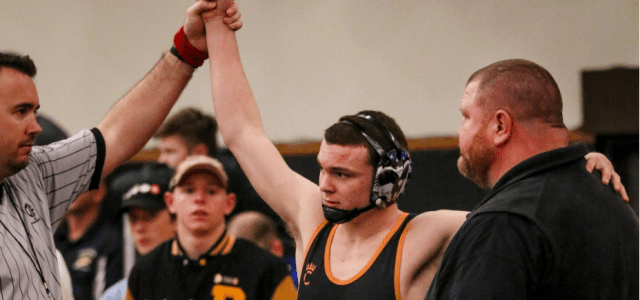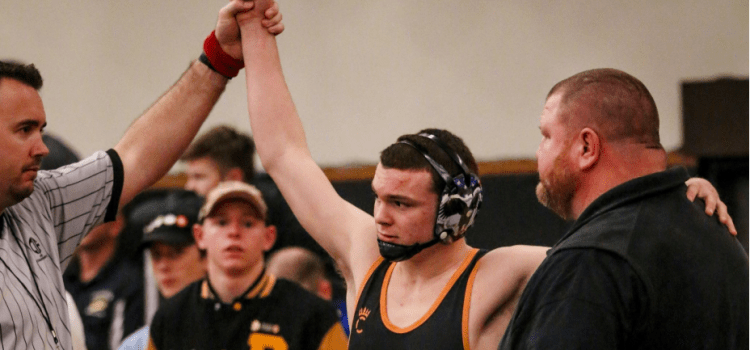 A Trip To Fargo Will Save A Lost Wrestling Season For Ethan Birch And The Sac-Joaquin Section Powerhouse Vacaville Bulldogs • Vacaville wrestling standout...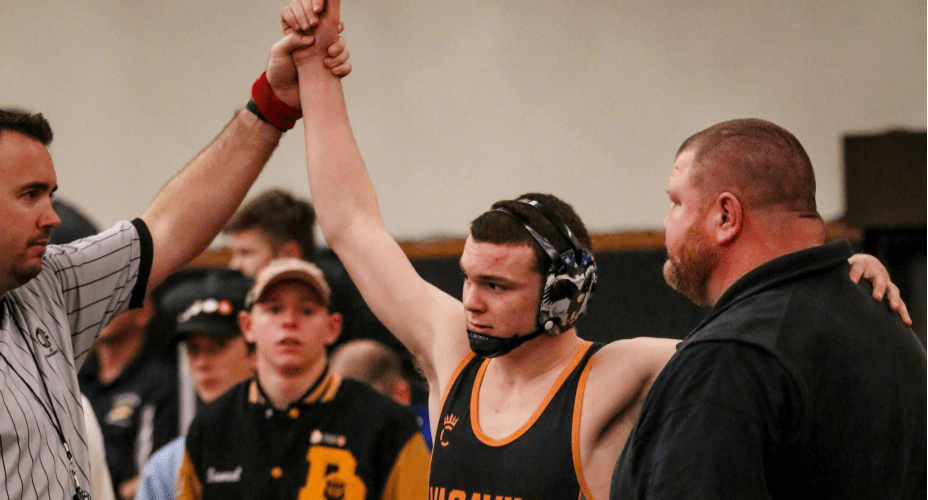 A Trip To Fargo Will Save A Lost Wrestling Season For Ethan Birch And The Sac-Joaquin Section Powerhouse Vacaville Bulldogs •
Vacaville wrestling standout Ethan Birch smiles too much.
He jokes, laughs and grins like the world was created just to give him a never-ending line of high-fives.
The Vacaville High junior and son of head wrestling coach Clint Birch acts like he hasn't had three consecutive CIF postseasons stymied, and he acts like his life wasn't nearly snatched from him in the northbound lane of Highway 99 last year.
"We were on our way home from state duals and were hit by a drunk driver going 85 miles per hour," Ethan Birch said. "The car hit the center divide and spun across to the other side."
The collision happened inches from Ethan's backseat spot in his mom's Ford Edge. The impact caved in the body of the SUV, mangling and crumpling nearly all of the back right side.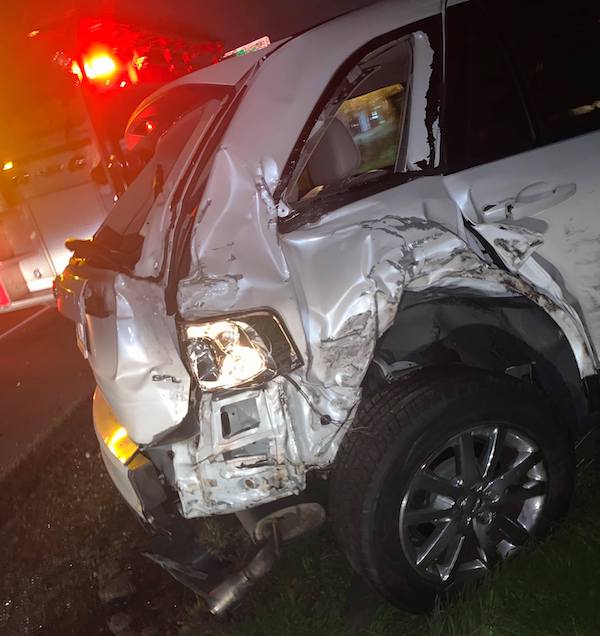 Ethan, his mom and some friends all survived the crash, but it fractured Birch's neck, ending a 2020 postseason that had him ranked No. 11 in the state by the California Wrestling Newsletter.
_______________________________
CONNECT WITH US:
Follow SportStars on Twitter & Instagram | Like us on Facebook | Subscribe!
_______________________________
Ethan was angling toward a CIF podium chase to redeem his 2019 postseason, when a painful leg injury forced him to forfeit from the Sac-Joaquin Section Master's consolation semifinals. He qualified for state that year, but lost two close decisions while still ailing.
CIF hardware seemed likely for Ethan this season after a dogged recovery from his fractured neck. However, the CIF cancelled the wrestling postseason to protect students and families from COVID-19.
It's yet another reason not to smile, but Ethan refuses to look at it that way. The brush with death has changed things.
"Every time something gets hard and I want to stop, I know I have the ability to keep going," Ethan explained. "I know there was a moment in time where I might never have strapped shoes on again."
Even training is different now.
"I used to go to practice to go to practice, but now I push harder, really in everything," Ethan said. "This could be taken away at any time."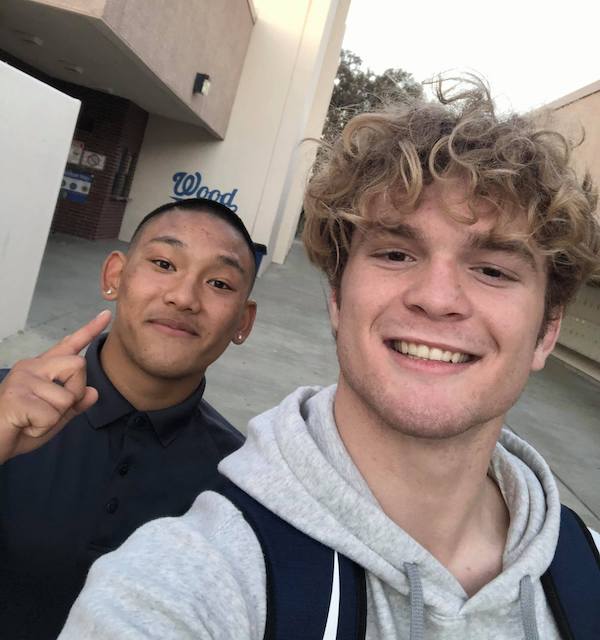 Resilience seems like a program-wide philosophy for Vacaville.
The winningest program in SJS history has more Masters team championships (20) than any two teams combined. This year's squad, laden with junior talent, was surely favored to bring home banner No. 21 before the postseason got tech-falled by COVID.
But of course, they just don't quit in Vacaville.
With a collegiate-style postseason thwarted, Vacaville coaches shifted the program focus to a new goal, the USA Wrestling 2021 Juniors & 16U Nationals in Fargo, North Dakota from July 16-23. This freestyle and Greco-Roman spectacle is essentially the offseason Super Bowl for prep wrestlers.
"It is hands-down the most amazing high school wrestling tournament in the United States," Coach Birch said. "It's the biggest, the best, and it's almost sensory overload with how good the wrestling is in Fargo."
You need more than a stolen sedan from Jerry Lundegaard (don'tcha know) to make it to "Fargo."
To qualify, wrestlers must be a returning Fargo All-American, or earn a high placement from a notable tournament — like the cancelled CIF Championships.
So without a pipeline to Fargo, Vacaville took a look at qualifying tournaments on the U.S. map. Coaches circled North Logan, Utah (population 10,711), the site of the 2021 Western Regional Championships at the George S. Eccles Ice Center on May 14 and 15.
"We knew we had this one shot to get kids without street cred on the Fargo team," Coach Birch explained. "So we packed kids in cars, on flights and brought 19 kids to Western Regionals.
"This is a tournament that most teams send just a couple kids to, but we rolled in with 19, and it says a lot about our community, our parents and our school."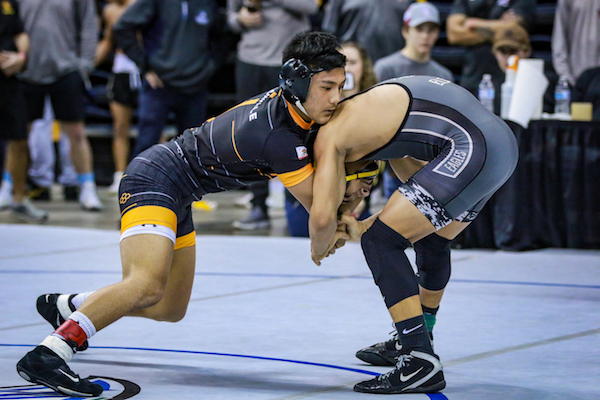 In freestyle, California wrestlers collected 1,523 tournament points to lead all 14 participating states. Of the 807 wrestlers competing in brackets, Ethan was No. 4 in tournament points (27). He won two matches by 10-point tech, including a surprising 17-6 shellacking of Bakersfield's Cade Lucio. Lucio is a CSU Bakersfield commit and a three-time CIF top-12 finisher. In the finals, Ethan pinned two-time Idaho State Champion Kyle Richardson.
Ethan credits success like that to creative rolling scrambles with teammates like Eric Almarinez.
"We are pretty scrappy and we get after it," Ethan said. "Kids have different styles and some are funkier than others, or they do more hand fighting, but you just have to keep moving, doing whatever you want, sticking a leg over and rolling/flipping or going out the back door.
"It's a flow, and you have to keep going, You have to be like water."
An entire room filled with high-level grapplers helps too.
Vacaville qualified 10 wrestlers to Fargo after earning 15 top-four medals at Western Regionals. Ethan was first (freestyle) and second (Greco) at 152 while Almarinez was first (Greco) and second (freestyle).
The Fargo qualifications matter. Californians who qualify are on the California Fargo team, and train with other qualifiers. Sometimes they compete in dual meets with other states, and learn from prep and college coaches who hone their skills.
Coach Birch is a Team California coach this year. Last year, Cal Baptist assistant coach Derek Moore was on the staff. His exposure to Kainoa Medina, a Fargo qualifier, helped Medina earn a scholarship to Cal Baptist.
"Being on a national team is a process to get the kids to where they need to be," Coach Birch said. "Fargo is extremely tough, and not everyone is going to win a lot. But it's a great experience on a huge stage, and maybe the state tournament doesn't feel so big next year."
In his Greco bracket at Western Regionals, Almarinez beat returning Fargo champion and Arizona State University commit Ramon Ramos. It was Ramos' first loss in over a year. To earn it, Almarinez had to survive four early "pushout" points, hoist Ramos for an incredible four-point throw, and then charge Ramos, knocking him to his back in the final seconds.
"I knew he was pretty good, but I didn't care," Almarinez said. "I knew I had to score a lot of points so I hit a big duck-under and throw to stay in it and I just kind of ran at him with everything I had at the end."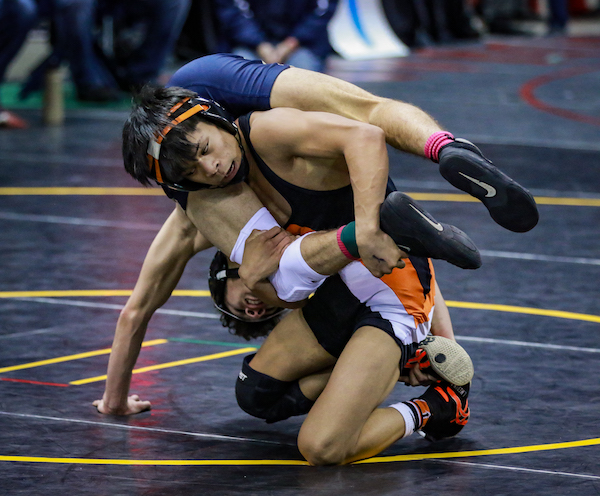 Vacaville Wrestling's other Fargo qualifiers from Western Regionals include Medina (113 – first Greco, third freestyle), Miles Sweany (220 – second freestyle, second Greco), Arjun Nagra (160 – third Greco, fourth freestyle), Logan Valledor (120 – second Greco), Tyler Riley (113 – second Greco), Logan Kuehl (195 – second Greco) and Jai Guerra (220 – third Greco).
"This is a special group of wrestlers that have been going at it all year, going to national tournaments," Almarinez said. "We show people who we are.
"It's no surprise to us."
Ethan made a point to recognize the people who have made wrestling success during COVID a possibility.
"I have to to give a shout out to Coach Birch, Coach Orozco, Coach Delgado, Coach Guerra, Coach Keisler, Coach Marino, Coach Aquino and the man, Coach Valledor.
"Those guys changed my life because of wrestling," Almarinez added.
It helps when you wrestle like it could all be taken away at any time. It's the Vacaville style.