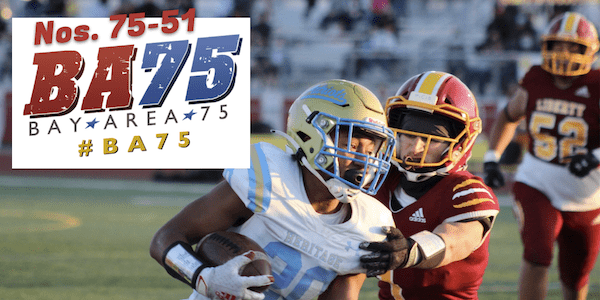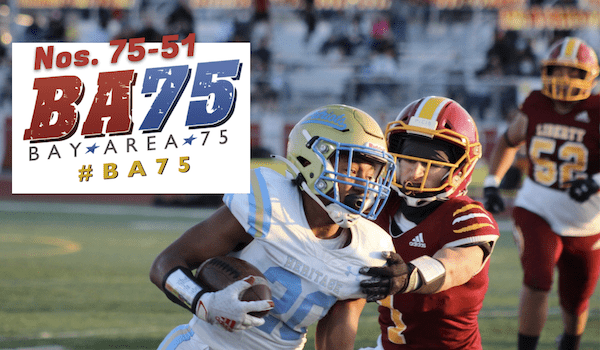 SportStars Magazine Counts Down The Bay Area's Top 75 Athletes From 2020-21 In Its Ninth Annual Bay Area 75 Rankings • Welcome to the...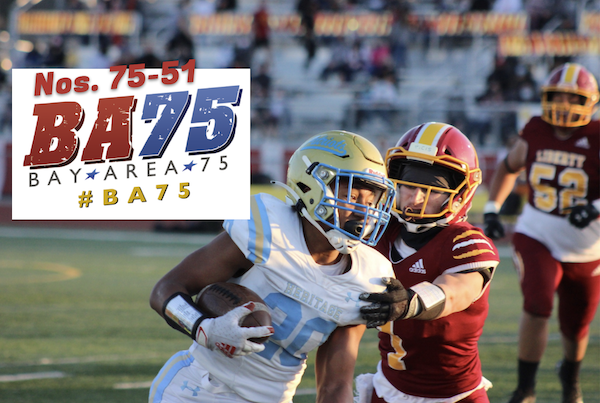 SportStars Magazine Counts Down The Bay Area's Top 75 Athletes From 2020-21 In Its Ninth Annual Bay Area 75 Rankings •
Welcome to the ninth edition of our annual Bay Area 75 athlete rankings. This is a countdown of the top Bay Area's top athletes from the 2020-21 school year. This is where you should start, but if you insist on skipping ahead: Athletes No. 50-21 | Athletes No. 20-1
As everyone reading this well knows, 2020-21 was an anything but normal year for high school sports. Every sport was crammed into a four-month window. Some seasons were vastly shortened with no playoffs, and others were pretty darn close to normal and ended in section championships. This has also been a list full of multi-sport athletes, which COVID protocols made much more rare than usual. (We still found some though!)
The criteria for this list has always been the same. Athletes must attend or compete for a high school within the nine Bay Area counties and compete in a sport that traditionally ends in a section title. Exceptions are made for athletes who have reached a national-level of success but may not compete for their school. Recruiting rankings are a factor in our research, but they don't lead to automatic selection.
With all the concurrent action and disparities, we fully acknowledge that we might have missed a deserving candidate or two. But we also look at this list and see 75 pretty special athletes. All sports fans know that rankings are opinion and subjective. But they spark debate and conversation, which is why we like them. So sound off! We look forward it. With that said, here we go:
75. Adam Garwood (Los Gatos), Sr. | Football
A SportStars All-NorCal selection, the Cal Poly commit averaged an obscene 9.9 yards per carry for the 5-0 Wildcats. He finished the season with 61 carries for 604 yards and 11 touchdowns. The 11 scores ranked him second in the Central Coast Section among recorded stats.
74. Kasey Aguinaga (Heritage-Brentwood), Jr. | Softball
She went a perfect 16-0 record in the circle to help the Patriots go 23-0 as a team and finish No. 2 in SportStars' final NorCal rankings. Aquinaga posted a sterling 0.71 ERA with 154 strikeouts and just 18 walks over 88.1 innings pitched. And when she got to bat, she delivered as well. In 19 plate appearance, she hit .571 with three doubles and a home run.
73. Amaya Bonner (Bishop O'Dowd-Oakland), Jr. | Basketball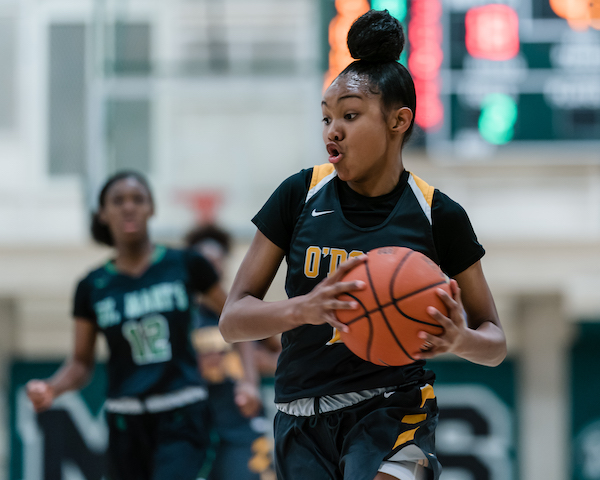 With the Dragons getting just four games in this spring, the 6-foot shooting guard wasn't able to flash the talent that made her a four-star recruit ranked 60th in the nation among the 2022 class (ESPNw.com). The spring wasn't all bad for Amaya, though. She gave her commitment to Cal in May, choosing the Bears among nearly 20 other offers.
72. Teddy Purcell (Sacred Heart Prep-Atherton), Sr. | Football/Basketball/Baseball
Our first multi-sport athlete on the list, Purcell showcased his athleticism over three sports this spring. He quarterbacked the football team to a 5-1 mark by throwing for 1,063 passing yards and 11 TDs with just one interception. He also rushed for more than 100 yards and one score. He got into 17 games for a hoops team that won the CCS Div. IV title. He averaged 7.6 points. 3.3 rebounds and 3 assists in the playoffs. In limited baseball action he hit .222 with five runs and three RBI.
71. Cate Peters (Monte Vista-Danville), So. | Track
Though she's also dabbled in soccer, Peters focused on track this spring and it paid off with double gold at the Northern California Championships Invitational in June. She won the 400 and 800 meters, each with PR times that would have qualified her for the finals in both events at the last run CIF State Championships in 2019. She's clearly one to watch for the next two years.
70. Olivia Williams (Archbishop Mitty-San Jose), Sr. | Basketball
Williams made SportStars' All-NorCal team for the second year in a row after helping lead the Monarchs to a 13-2 record, West Catholic Athletic League championship and the CCS Open Div. final. Williams led Mitty with 11.1 points per game and ranked second on the team with 4.5 rebounds per contest. The UC Irvine commit had a signature performance in the CCS Open semifinals against Priory-Portola Valley. She scored 13 points to go with five rebounds and five steals.
69. Lauren Tam (San Ramon Valley-Danville), Sr. | Volleyball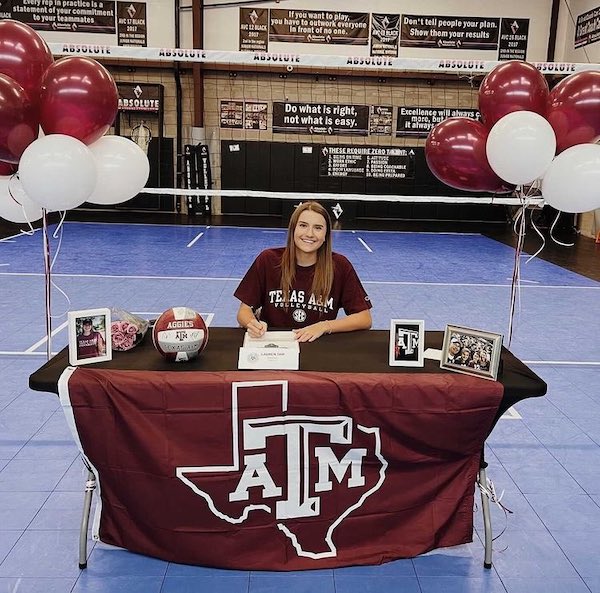 A 6-foot setter bound of Texas A&M, Tam averaged more than eight assists per set for the Wolves this spring. She logged an eye-popping 298 assists over just 11 games in leading San Ramon Valley to an 8-3 record and seven straight wins to close the season. In addition to her passing, she also logged 26 blocks, 23 kills, 115 digs and 17 aces.
68. Dreyan Paul (McClymonds-Oakland), Jr. | Football
In his third-year as a starter for the Warriors, Paul took command of the offense and blistered opponents over McClymonds' five-game schedule. Paul passed for 1,453 yards and 24 TDs with just one interception. He also rushed 16 times for nearly 400 yards and six more scores. Mack finished 5-0 and outscored its opponents 246-14. He was named the San Francisco Chronicle's East Bay Player of the Year.
67. Nya Epps (Carondelet-Concord), Jr. | Basketball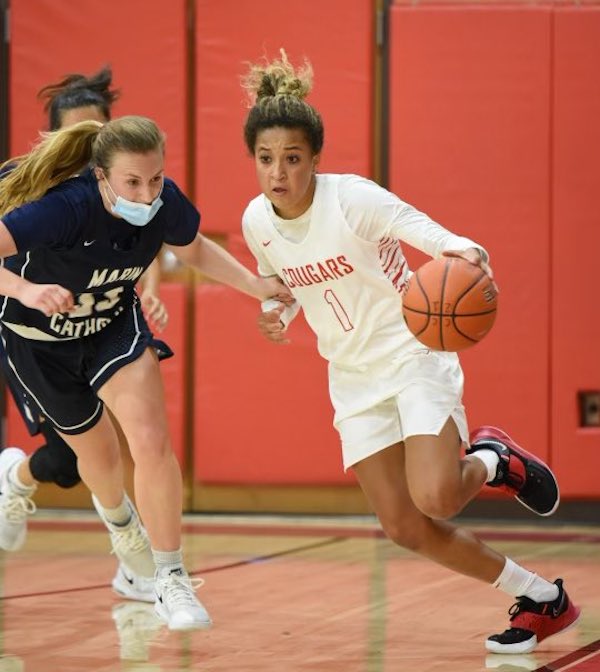 A transfer from Sacred Heart Cathedral-S.F., Epps helped make coach Kelly Sopak's first year with the Cougars a little easier. Epps was named to multiple All-NorCal teams after averaging 16 points, 5.7 assists and 5.5 rebounds for a Carondelet team that finished 10-1 and No. 7 in SportStars' final NorCal rankings. She's committed to UC Davis.
66. Nathan Wang (Archbishop Mitty-San Jose), Jr. | Golf
After earning WCAL Golfer of the Year honors as a freshman in 2019, Wang had to wait almost two years before he could put the black and gold polo on again. Once he did, he made the most of it. Wang shot a 1-under-par score of 70 at Laguna Seca Golf Ranch, claiming the CCS championship via a scorecard tie-breaker. One week earlier he fired a 5-under 66 to win the CCS Region 1 Qualifier.
65. Jalen Lewis (Bishop O'Dowd-Oakland), So. | Basketball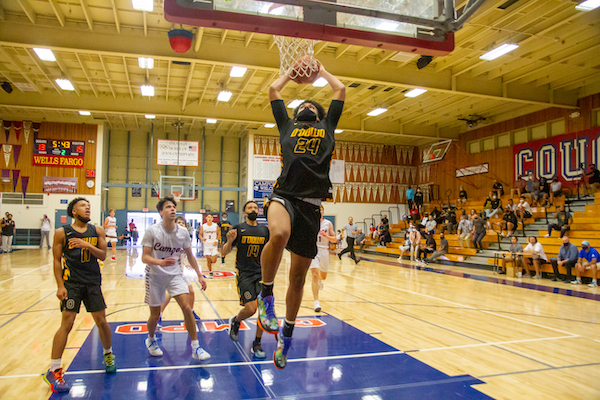 This will be the last year Lewis will be eligible for this list. That's because on July 9th, the No. 2 nationally-ranked recruit of the 2023 class forfeited his high school and collegiate eligibility by becoming the youngest American to sign a professional contract. The 16-year-old accepted an offer to join Overtime Elite in a new professional league based in Atlanta. He had offers to play for just about every major college hoop power.
64. Dillon Goetz (Sequoia-Redwood City), Jr. | Baseball
Goetz came up with a dynamic two-way season to help lead the Ravens to the CCS Div. II title despite entering the tournament as the lowest seed in the field (8). The uncommitted junior went 9-1 on the mound with a 2.83 ERA and 69 strikeouts in 54.1 innings of work. He also powered the offense by hitting .456 on 36 hits and added 35 RBI with 12 doubles, four triples and five home runs.
63. Melanie Julia (Gunn-Palo Alto), Sr. | Swimming/Water Polo
She and her Gunn teammates were not allowed to defend their CCS swimming championship this spring due to the Santa Clara Valley Athletic League opting out of the event. So Julia, who has competed for French national team in the past, went overseas to swim in the French National Championships. She made the 50 meter breaststroke final and finished 8th. She will head to Cal in the fall as one of the state's Top 10 senior recruits (Swimcloud.com). Julia also was one of four seniors who helped the Gunn water polo team go 14-1 this spring.
62. Tianna Bell (Heritage-Brentwood), Jr. | Softball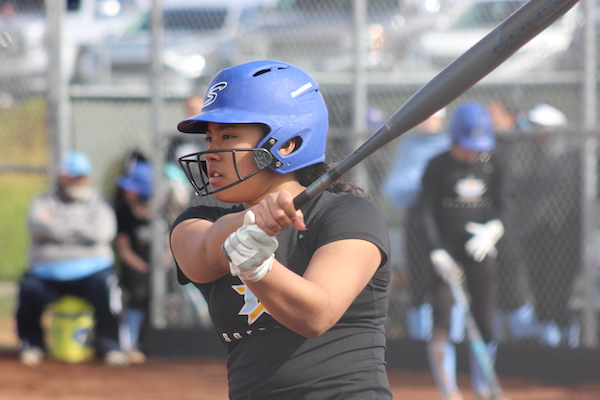 Bell was a highly-touted recruit before she even arrived on the Heritage campus. She committed to Washington before freshman season and her bat continues to show folks why. The power-hitting infielder anchored the Patriots lineup by batting .581 with 10 home runs, 12 doubles and two triples. She knocked in a team-best 45 RBI and scored 32 runs for the undefeated (23-0) Bay Valley Athletic League champions.
61. Jalen Moss (Menlo-Atherton-Atherton), Jr. | Football
Moss will become a four-year varsity receiver this fall when he suits up for the Bears. The four-star recruit currently has 10 offers, a number that will likely grow. He was recently named to both SportStars' and NorCalPreps.com's All-NorCal teams after a spring of catching 19 passes for 319 yards and three TDs. He was also an effective contributor on defense and in the return game.
60. Paul McCants (De La Salle-Concord), Sr. | Track
Unofficially, McCants was Nothern California's fastest student athlete this spring. He earned double victories in both the 100 and 200 meters at the NorCal Championships Invitational. He then attended the State Championships Invitational in Arcadia in late June and earned a Top 10 time in the 100.
59. Josh Ewert (Campolindo-Moraga), Jr. | Volleyball
Ewert has been one of the region's most touted boys volleyball recruits for several years now, following in the footsteps of his older brother Jordan (who starred for Deer Valley-Antioch and then at Stanford). Ewert helped lead Campolindo to a 10-1 record. More recently, he was a member of the Pacific Rim Volleyball Academy 18 Orange team that took silver in the 18 Open Division at the USA Volleyball Boys Junior National Championships.
58. Devon Rivers (Heritage-Brentwood), So. | Football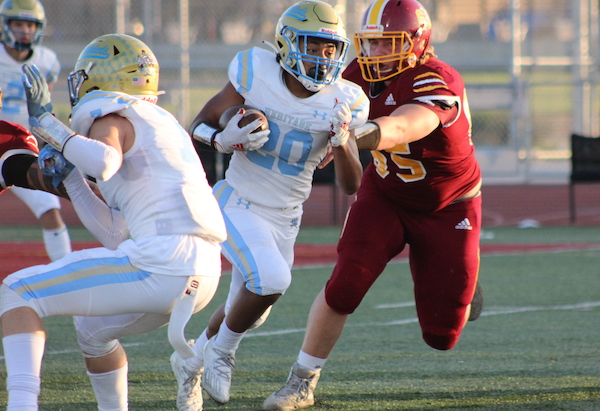 Rivers seemed to pick up right where his older brother Ronnie left off in 2016 at the end of his dynamic career at Freedom High. Devon announced his presence with authority this spring by rushing for 911 yards and 12 touchdowns in just six games. The 911 yards led the North Coast Section among recorded stats. He was named the Bay Valley Athletic League's Offensive Player of the Year and found himself on a number of postseason media honors lists.
57. Kaley Peterson (St. Francis-Mountain View), Sr. | Track
The Pepperdine-bound Peterson closed out her career with a stellar showing at the CCS Championships. She took home three golds by claiming individual wins in both the 100 and 200 meters, and also anchoring the 4×100 relay team's first-place finish. She also attended the State Championships Invitational in Arcadia and reached the final in both the 100 and 200, attaining PRs in both her qualifying heats.
56. Fynn Williams (Serra-San Mateo), Sr. | Football
Williams was the heart-and-soul of a Padres defense that held opponents to 10 points or less in four of its five games. He was a CalHiSports.com 3rd Team All-State selection, a SportStars' All-NorCal selection and an All-Bay Area News Group 1st Team linebacker. He led Serra with 41 tackles and added two sacks and an interception. He's currently uncommitted.
55. Xavier Esquer (Palo Alto), Jr. | Baseball
The son of former Cal and current Stanford baseball coach, David Esquer, Xavier was an offensive force a Vikings team which went 21-5 finished No. 4 in SportStars' final NorCal rankings. Esquer batted .341 with 17 of his 28 hits going for extra bases. He swatted eight home runs, eight doubles and a triple. He had 19 RBI, scored 30 runs and had 20 stolen bases. Oh, and he also put in two innings on the mound and picked one save.
54. Megan Grant (Aragon-San Mateo), Jr. | Softball
Grant has been ticketed for UCLA softball since she was a freshman, and it's not hard to see why. Pitchers can't get her out. In 16 games this season, Grant hit .706 with eight home runs, seven doubles, three triples and a team-leading 31 RBI. She walked 26 times and struck out just once. She was also just recently named to the USA Softball U-18 Junior National Team. A true all-around athlete, this is her third year on the list. She was named as a freshman after playing in three varsity sports (basketball and volleyball).
53. Myah Polzin (Berkeley), So. | Soccer
Polzin led the North Coast Section in reported goal with 13 (averaging a goal per game) and tacked on four assists to lead a Yellowjackets team that finished the spring 12-1. Polzin has now recorded 30 goals over her first 37 varsity matches.
52. Josh Gerlach (California-San Ramon), Sr. | Football
Quite simply, Gerlach was one of the North Coast Section's best all-around defenders this spring. His six interceptions led the NCS among reported stats (and tied him for most in the state, as well). He finished second on the Grizzlies in tackles with 43 and also recovered a fumble. Gerlach also had an 82-yard punt return for a score as well. CalHiSports.com selected him 3rd Team All-State and he was a no-brainer for the SportStars All-NorCal Defense.
51. Adaugo Nwachukwo (Silver Creek-San Jose), Sr. | Wrestling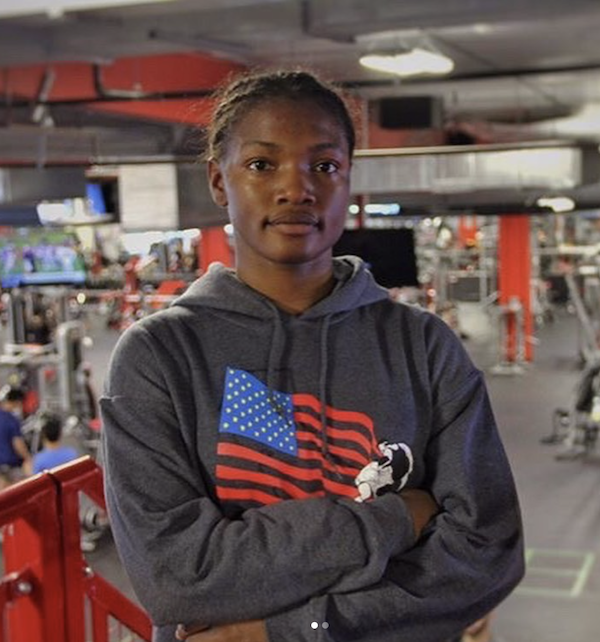 USA Wrestling/Flowrestling.com's national rankings had Nwachukwu at No. 14 in the nation at 127 pounds this past April. Adaugo was the 2020 CCS and CIF State championat 126 pounds after finishing 4th at state as a sophomore. She will begin her collegiate career at North Central College in Naperville, Illinois, a suburb of Chicago.