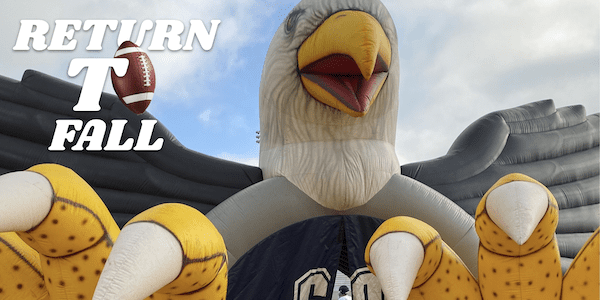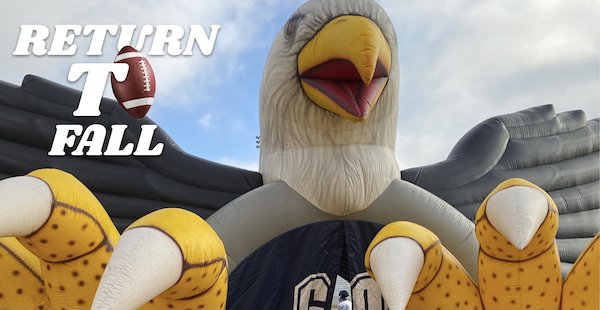 New Coach, Revamped Roster Wants To Keep Vista del Lago Football On The Rise; PLUS Los Gatos' Jake Ripp: Great Name, Better Linebacker •...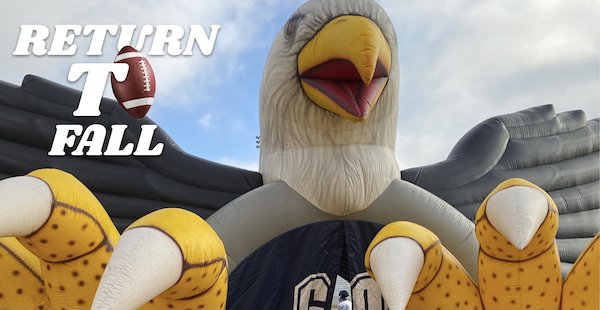 New Coach, Revamped Roster Wants To Keep Vista del Lago Football On The Rise; PLUS Los Gatos' Jake Ripp: Great Name, Better Linebacker •
This is the third of 20 installments to our Return To Fall Series — a daily component to our 2021 NorCal Football Preview coverage.
Like so many high school programs across Northern California, Vista del Lago spent the spring wondering what might've been.
Boasting perhaps one of the Folsom school's most complete rosters, the Eagles had the potential for a deep postseason run. But of course they had their wings clipped by COVID-19 and the altered/abbreviated season.
With a hard-fought 56-42 loss to Jesuit-Carmichael in its season finale as the only blemish on Vista del Lago's spring campaign, the 4-1 team helped prove their was more than just one football school in town.
As high schools and football prepare for the arrival of fall schedules and a semblance of some normalcy, the Eagles are enthusiastic about a return to action and a continued push to leave the shadow of Folsom High.
"It was a shortened season last year, and we should have been a very deep round playoff team," new head coach Kyle Landes said. "We have another group that I think can be there."
To get there, Landes and the Eagles will need to replace running back Ethan Menezes. Menezes was a SportStars All-NorCal Offensive selection who averaged more than 200 rushing yards per game in the spring. He was also just one of just three Sac-Joaquin Section players to gain more than 1,000 yards on the ground.
Senior Tyler Peterson, who saw limited touches behind Menezes, will be charged with being the workhorse back in the Eagles run-heavy spread offense. It's the same offense former coach Mike Struebing ran, though Landes plans to add "a few tweaks" of his own.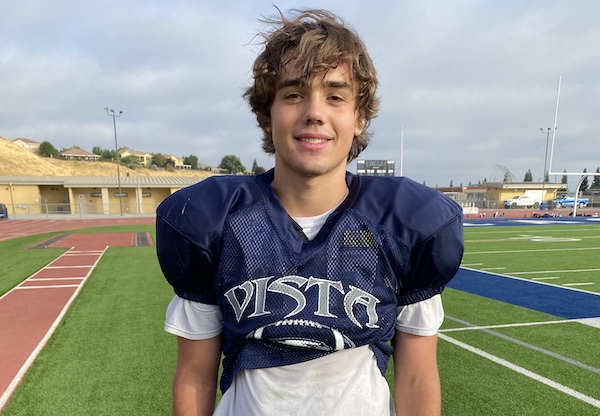 Senior Jackson Burgess is the lone returning offensive lineman from the spring and the group is adjusting to a new line coach as well.
"We have a new blocking scheme and new plays, but everyone has stepped up," Burgess said. "I'm excited to see this O-line and what we can do."
On the defensive side of the ball, seniors Aidan Santos and Joe Carrera will provide leadership and look to reduce the 28 points against average from the shortened season. Santos is a ballhawking safety that doubled up with baseball in the spring until he broke his ankle in the Eagles' football finale. Carrera will anchor the defensive line.
In addition to looking forward to the return of students to packed stands, the Vista del Lago players and coaches are anxious to once again play some section foes that are likely to test them in nonleague action.
"We'll see Granite Bay in Week One and Joe Cattolico is a fantastic coach," Landes said of the Eagles' nonleague slate. "We have Joey Montoya and Placer on the schedule as well. Vista and Placer have got a long history, and I like keeping that one."
Vista del Lago will face a challenging schedule, but the team is hopeful to keep up the recent tradition of success as they chase a winning record for the 11th time in 12 years.
PLAYER SPOTLIGHT: Ripp Tide
Before we dive in, let's all agree on one thing: You can eventually read all 20 of our Return To Fall posts (and really why wouldn't you?), and you won't find a better football name than Jake Ripp. We will die on this hill.
With that out the way, let's talk about the Los Gatos senior linebacker that just recently made his oral commitment to play on the blue turf of Boise State.
_______________________________
CONNECT WITH US:
Follow SportStars on Twitter & Instagram | Like us on Facebook | Subscribe!
_______________________________
Ripp is coming off of a dominant spring season in which he led the 5-0 Wildcats in tackles. And not by a small margin. Ripp racked up 69 tackles — which led the Central Coast Section among reported stats — while adding a sack and a forced fumble. We recently named Ripp to our Spring 2021 All-NorCal Defense, one of many postseason teams he landed on.
Los Gatos finished the spring ranked No. 17 in our Final NorCal Top 30 rankings, and could be poised to be among NorCal's best once again in the fall. Defense will be a big reason for that. In addition to Ripp, the Wildcats' still bring back their second- and third-best tacklers from the spring as well: Tate Schweitzer (35 tackles) and Jack Saul (26). Their leading pass rusher, Bennett Grado (four sacks and 12 hurries), also returns.
The Wildcats' Ripp-led defense will be tested early. The team's first three opponents, Oak Grove-San Jose, Liberty-Brentwood and Live Oak-Morgan Hill, combined to go 11-2 in the spring.
ROLL TAPE: Jayden Ennis (Heritage-Brentwood) TD Grab From April 16
From our spring video archives, this is Heritage wide receiver Jayden Ennis hauling in a touchdown pass from Asher Haynes in the Patriots' season finale against Liberty-Brentwood. Ennis will return this fall to be part of a talented group of Patriots skill players.
_________
COMING IN TOMORROW'S RETURN TO FALL RELEASE: A spotlight on Folsom High's QB-WR duo of Tyler Tremain and Rico Flores Jr. (with video!) + more!