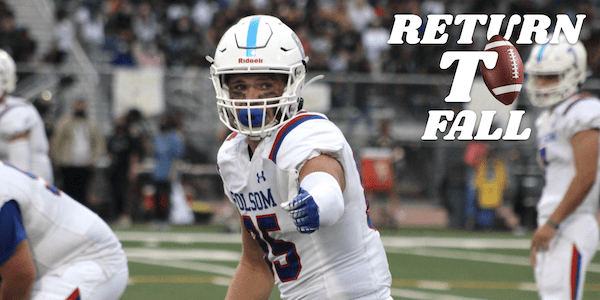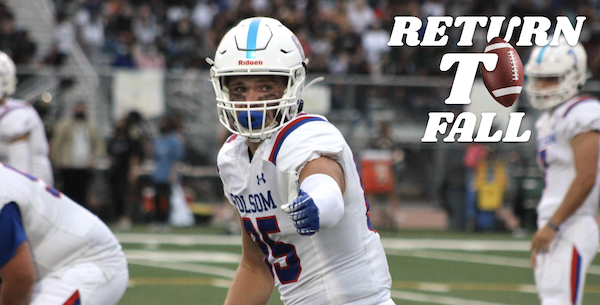 NorCal's No. 2-Ranked Folsom Bulldogs Football Team Looked Every Bit The Part In Season-Opening Stomp Of Monterey Trail • This is the fifteenth of...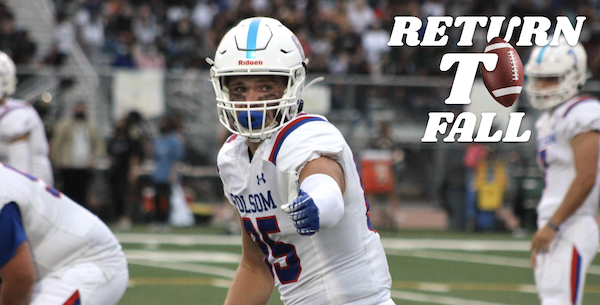 NorCal's No. 2-Ranked Folsom Bulldogs Football Team Looked Every Bit The Part In Season-Opening Stomp Of Monterey Trail •
This is the fifteenth of 20 installments to our Return To Fall Series — a daily component to our 2021 NorCal Football Preview coverage.
As opening statements go, this one was turned up to 11.
And with a 56-14 smothering of a heavily respected and highly ranked Monterey Trail High football team, the statement from the visiting Folsom Bulldogs on Friday night in Elk Grove was quite clear:
We are who you thought we were.
In a season opener between two of SportStars' Top 20 NorCal teams, No. 2 Folsom's dominance was clear. In just about every way.
• The Bulldogs (1-0) scored touchdowns on eight of their nine possessions. And had 4-star junior tight end recruit Walker Lyons not been tackled on the half-yard line, they would've been 9-for-9.
• Folsom's defense forced four turnovers, all fumble recoveries.
_______________________________
CONNECT WITH US:
Follow SportStars on Twitter & Instagram | Like us on Facebook | Subscribe!
_______________________________
• The defense held the Monterey Trail offense to just 145 total yards with nearly half of that total coming on one first-quarter scoring drive. It was the Mustang offense's only touchdown against the Bulldogs' defense.
• Folsom's special teams had at least two returns of more than 30 yards, went 8-for-8 on PAT kicks, had three kicks go for touchbacks, and even recovered an onside kick that was negated by a penalty.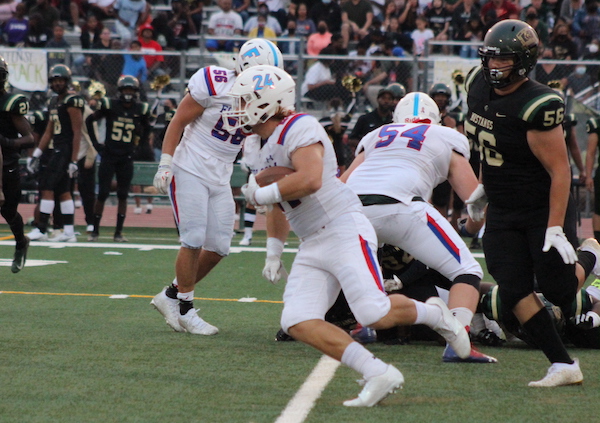 "It was amazing," said senior linebacker and receiver Lucas Wolfe, who caught the game's first touchdown on a 41-yard pass from Tyler Tremain. "We were able to drive right down after we got the ball, score that touchdown and set the tone for the rest of the game."
Monterey Trail (0-1), which entered the season at No. 11 in the SportStars' NorCal rankings, answered the Bulldogs' opening touchdown with an impressive 16-play, 65-yard scoring drive capped by Ali Collier's 1-yard dive. But a missed PAT kick left Folsom ahead 7-6, and that was close as the Mustangs would get.
The Bulldogs pushed the lead to 21-6 with touchdown runs by Tremain and Justin Arnaz. Monterey Trail's defense closed the gap to 21-14 when Tayshaun Evans recovered a fumble in the end zone with 5:06 left in the first half.
It would be all Folsom after that.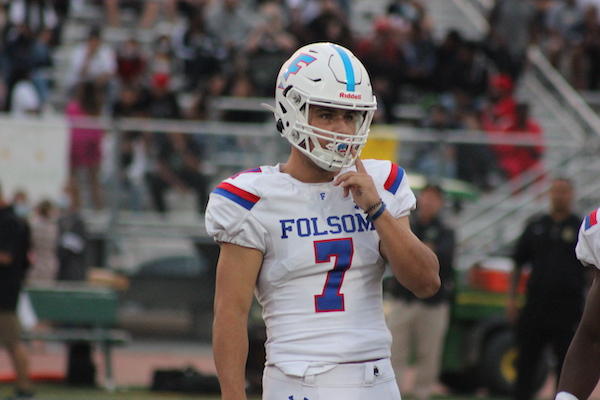 A good-sized crowd created an atmosphere that came awfully close to replicating a pre-pandemic high school football environment.
"I was happy for the kids to get a chance to play high school football again," Folsom coach Paul Doherty said. "We did get to play in the spring and it was awesome. But (tonight) we had the fans out. The band out. The band doing the national anthem. A little bit of pageantry. It felt a little more normal.
"The kids got to go through so much, whether it's COVID or fires or air quality. Just to get a chance to play and compete is to be cherished."
Folsom players definitely felt the impact of playing in front of more than just their parents
"The atmosphere was so much different than last year," said Tremain, who threw for five touchdowns in addition to his rushing score. "We just have to play our game, but it was awesome to have fans cheering and everyone going crazy. It was awesome."
Wolfe echoed a similar sentiment, noting that the Bulldogs' first home game on Aug. 27 against Jesuit-Carmichael should feel even better.
"I can't wait for home next week where we've got the Dog Pack. We'll have hella fans cheering. It's good. It's the vibe."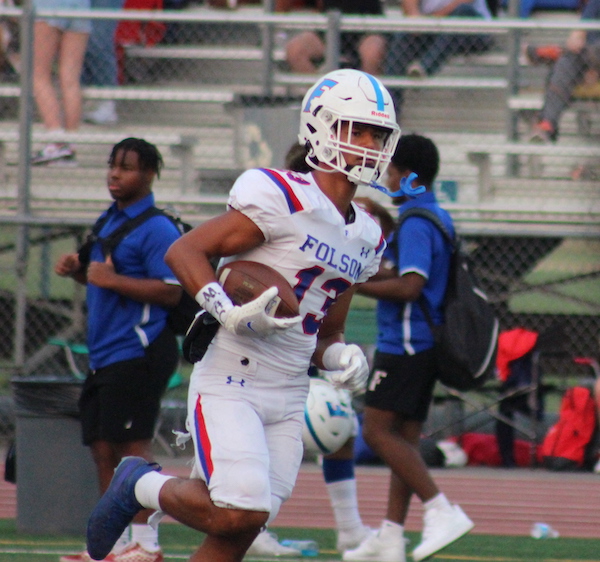 Wolfe finished with four catches for 83 yards and also recovered one of Monterey Trail's four fumbles. Junior receiver Rico Flores Jr. had four grabs for 33 yards and two TDs. He also had a 40-plus yard punt return that set up a score. Tremain threw for 185 yards and rushed for 51. 
Monterey Trail was led by senior running back Ronnie Brutus. He had 17 carries for 83 yards.
OTHER TOP 20 SCORES FROM SJS OPENERS
• #17 Edison-Stockton 26, #10 Lincoln-Stockton 7
• #19 Oak Ridge-El Dorado Hills 42, Cosumnes Oaks-Elk Grove 0
• #20 Vacaville 45, Davis 8
• #5 Rocklin 41, Turlock 0