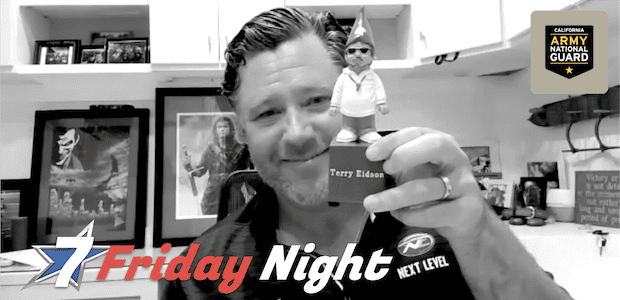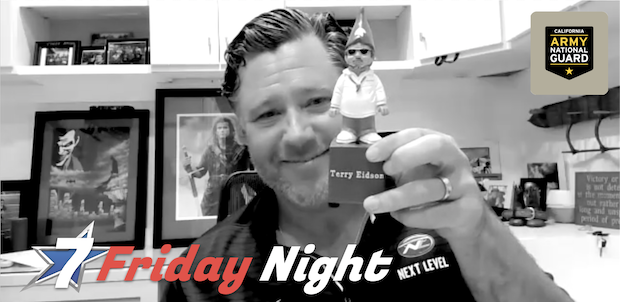 Serra High Coach Patrick Walsh Joins The Show As He Preps His Team To Play In The Biggest Game Of A Huge Week Of...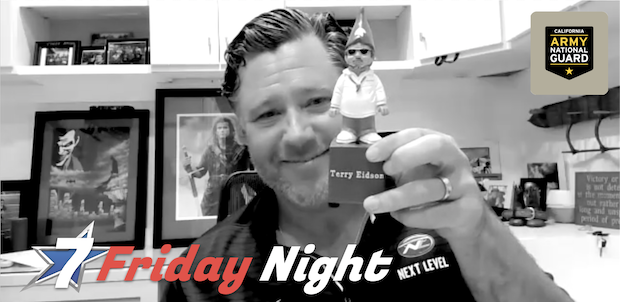 Serra High Coach Patrick Walsh Joins The Show As He Preps His Team To Play In The Biggest Game Of A Huge Week Of NorCal Action •
Christmas comes early to San Mateo this week as Serra High hosts St. Francis-Mountain View in a massive game that will determine a number of things, including: NorCal's No. 1-ranked team, the top seed in the Central Coast Section Open Div. playoffs and, oh yeah, the West Catholic Athletic League championship. Serra coach Patrick Walsh joins the show to talk about the Padres' 8-0 season so far, what getting ready for this game has been like, and what he expects this coming Saturday.
As an added bonus, Coach Terry Eidson makes an extra appearance this week to join in on the chat with Coach Walsh, his former player and coaching colleague. Eidson also records his own segment and discusses Inglewood High's controversial 106-0 blowout in the Southern Section last week while also making picks on a few games. (And maybe adding a horse racing tip!)
LISTEN TO YOUR PODS ON A SPECIFIC PLATFORM? Scroll Down To See Where Else You Can Listen, Rate & Subscribe!
Hosts Chace Bryson and Ben Enos chat about their games from last week and spend time discussing the opening week of the Sac-Joaquin Section playoffs. And of course, they make several picks and predictions as well. What a week!
GAMES DISCUSSED
Ranks below are from the most recent SportStars NorCal Top 20. 
#1 St. Francis-Mountain @ #3 Serra-San Mateo
#17 Windsor @ Rancho Cotate-Rohnert Park
Palma-Salinas @ #19 Salinas
Woodcreek-Roseville @ Monterey Trail-Elk Grove
Lodi @ Downey-Modesto
Las Lomas-Walnut Creek @ Benicia
Monte Vista-Danville @ San Ramon Valley-Danville
Sacred Heart Prep-Atherton @ Menlo School-Atherton
#8 Bellarmine-San Jose @ St. Ignatius-S.F.
West Park-Roseville @ Placer-Auburn
Los Altos @ Cupertino
Northgate-Walnut Creek @ College Park-Pleasant Hill
San Leandro @ Bishop O'Dowd-Oakland
7 Friday Night will release each Wednesday through the end of the high school football season. Listening platforms include Spotify, Apple Podcasts, Google Podcasts, Breaker, Pocket Casts and Radio Public. If you listen to us on any of those platforms, please consider rating and subscribing. Also, feel free to look up SportStars' other podcast, SportStories on any of those same platforms. Season 2 of SportStories will begin in early 2022.
EPISODE EXTRAS
VIDEO
This is a highlight from the debut episode of our SportStories Podcast last February that was a tribute to Coach Patrick Walsh and the lobbying he did on behalf of the return of youth sports in the wake of multiple COVID shutdowns. This clip features Coach Edison and Coach Bob Ladouceur telling one of their favorite stories about Walsh, the player.
PREDICTION SCOREBOARD
Through Oct.30
CHACE
PRIMARY PICKS: 25-9
LOCKS: 7-2
RAPID FIRE: 20-9
BEN
PRIMARY PICKS: 22-11
LOCKS: 7-2
RAPID FIRE: 17-12
COACH EIDSON
OVERALL: 15-11