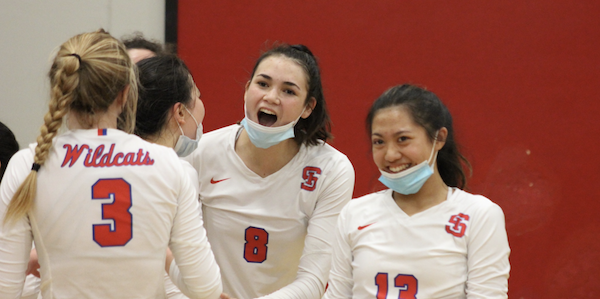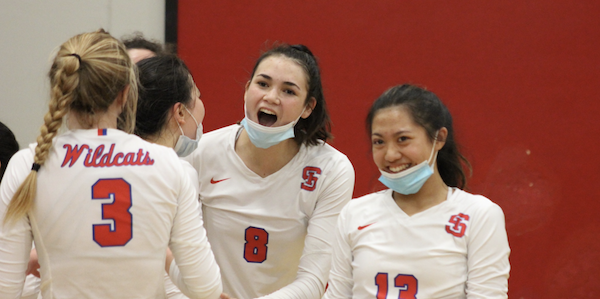 St. Ignatius Volleyball Will Be A Serious Contender In The State Tournament — And It May Owe That To A Friday Night Team Meeting In...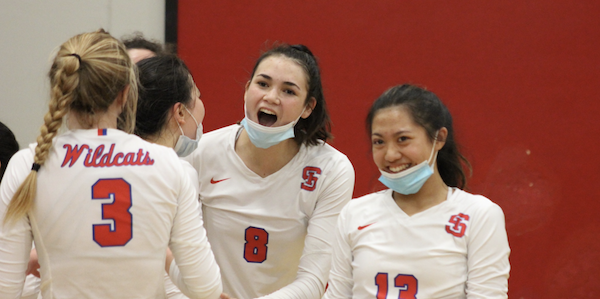 St. Ignatius Volleyball Will Be A Serious Contender In The State Tournament — And It May Owe That To A Friday Night Team Meeting In Las Vegas •
For the St. Ignatius High girls volleyball team, the season's lowest point began on a Friday on its home campus in San Francisco.
It ended seven days later in Las Vegas.
On the evening of Sept. 17, senior Natalie Lau remembers the mood of the team as it returned to the hotel after a miserable 0-2 start to pool play at the ultra competitive Durango Fall Classic Tournament.
"It was rough," the setter said.
Prior to leaving for Las Vegas, St. Ignatius had suffered convincing 3-0 home losses to both Marin Catholic-Kentfield and Archbishop Mitty-San Jose. Marin Catholic has been NorCal's top-ranked team all season, and Mitty has shifted back and forth between No. 2 and 3. The two opponents easily represented the toughest competition the team had faced so far — and the Wildcats were able to top 18 points in just one of the six sets.
Then two days after the loss to Mitty, the team was in Vegas and suffered straight-set losses to Centennial-Las Vegas and Village Christian-Sun Valley. Seven days. Four matches. Zero wins in the last 10 sets played.
_______________________________
CONNECT WITH US:
Follow SportStars on Twitter & Instagram | Like us on Facebook | Subscribe!
_______________________________
Upon returning to the hotel, St. Ignatius met as a team. It was time to circle the wagons.
"It started with the idea of 'We came all this way…'" Lau said. "And we reminded each other that we came to play for each other, and to have fun. We had stressed ourselves out and we needed to get back to that."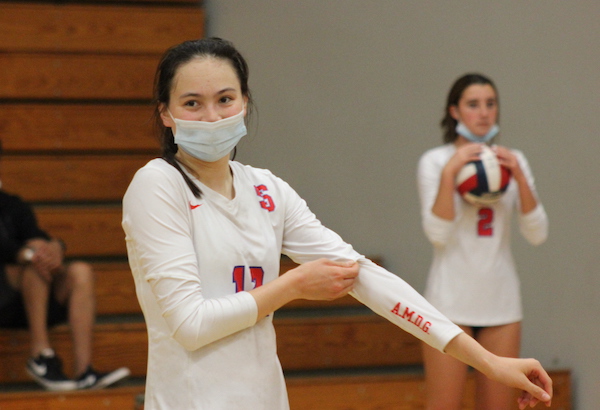 The following day, St. Ignatius went 4-0 and won the Classic Division title. They didn't drop a single set. 
"Many of the girls on this team are seniors," senior outside hitter Claire Untalan said. "We told each other in the hotel that we didn't have many tournaments like this left, and that we can leave it all out there. We can stand our ground. 
"The next day, we went out there and just went for it. It's probably one of my favorite tournament experiences ever."
Fortunately for the Wildcats, not everything that happens in Vegas stays in Vegas.
The team returned home and reeled off five straight West Catholic Athletic League wins, starting with a win over a St. Francis-Mountain View team that's been ranked among NorCal's Top 5 teams throughout the season. The victory came in four sets, which included erasing a 10-point deficit in one of them. 
Mitty snapped the win streak at nine on Oct. 7, but not before the Wildcats took a set off of them.
St. Ignatius finished October having won 17 of 19 matches with both losses coming to Mitty just two days apart. After the WCAL loss on Oct. 7, the teams met again in the Stockton Classic championship match with the Monarchs prevailing in three sets: 25-21, 23-25, 15-10.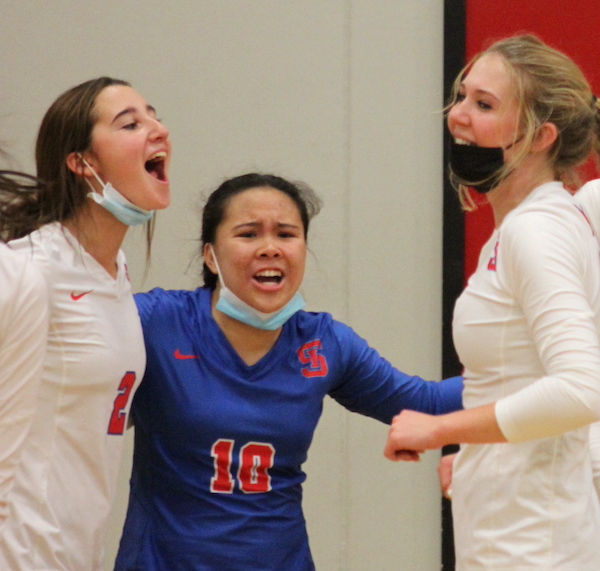 The Wildcats' hot finish, and their two head-to-head wins over St. Francis, earned them the No. 2 seed in the CCS Open Division tournament where they earned a first-round win over Los Gatos before a four-set semifinal loss to Menlo School-Atherton on Nov. 3. They will enter the CIF state tournament with a record of 25-8.
"Vegas was no joke," St. Ignatius coach Jen Curtin said. "It really was that point that changed things for them. After four straight losses to high caliber teams, we all asked the question, 'If they're high caliber teams, then where does that put us? And where do we want to be?'"
One can't blame the Wildcats for needing that jolt. The season was undoubtedly going to present a steep learning curve after the program had an entire year wiped out due to the COVID-19 pandemic.
The 2021 free-for-all spring season was different from county to county, city to city and school district to school district. In the WCAL, which includes schools in three different counties, things were especially tricky. While basketball got a season in, and even got to experience Central Coast Section playoffs, volleyball did not.
The spring season for the WCAL's San Francisco schools of St. Ignatius, Sacred Heart Cathedral and Riordan consisted of two to three outdoor matches on turf fields.
"When we finally got word that we could get back in the gym, it meant so much," Lau said.
That initial gym time came over the summer. It was before organized workouts and tryouts, but even then Lau saw the potential for the program.
"It was really just an open gym set-up, but we were having some really competitive rallies," the setter said. "It didn't matter what ages we were playing with, the competition was great."
Untalan, whose primary sport is basketball, spent most of that spring and summer away from volleyball and traveling with her hoops club.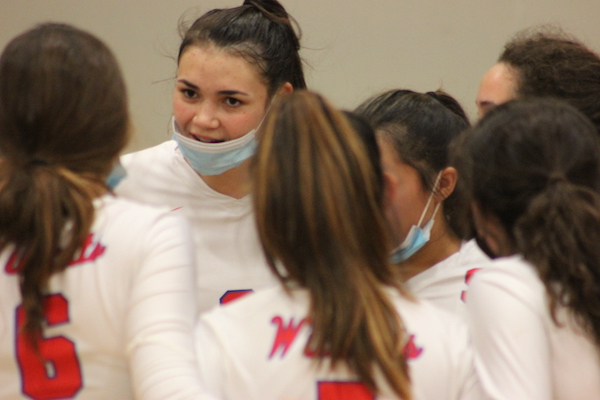 When she returned in late summer, she was one of nearly 40 girls at varsity tryouts. And that's when she realized the impact of the lost volleyball season. 
"There weren't any cuts during the COVID season because they just wanted kids to be able to play," Untalan said. "So suddenly there were all these girls at tryouts and it occurred to me that even our most experienced players hadn't competed together since we were sophomores."
Untalan's big concern was chemistry, but that didn't last long.
"That ended up being one of our strengths," she said, "just how fast we built that cohesiveness and began playing for each other. That's my favorite thing about playing with this group."
Curtin credited the quick melding to a number of factors. Most importantly, though, was the leadership of her seniors. Lau, Untalan, Hannah Angsten and Maddie Guarin are the four seniors who played varsity during the Wildcats' last full season, which included a 16-20 record and 2-8 finish in the WCAL.
"We knew we'd have that core to build around," the coach said. "The juniors were the ones that really impressed us. Our libero, our main defensive specialist and our opposite hitter are all juniors. Then we had some sophomores with some raw talent who showed a lot of maturity. … All those elements on the court together with the seniors taking charge, it has made for a really good mix."
Among those juniors who have helped fill the gaps, Curtin mentioned libero Reanna Yadao and outside hitter Skye Smolinski. Senior middle blocker Angelina Hemingway was also noted as a breakout player who has helped the squad really take off.
"Angelina was someone who started off not playing in every game," Curtin said. "But she has just stepped up huge and become a real threat up there."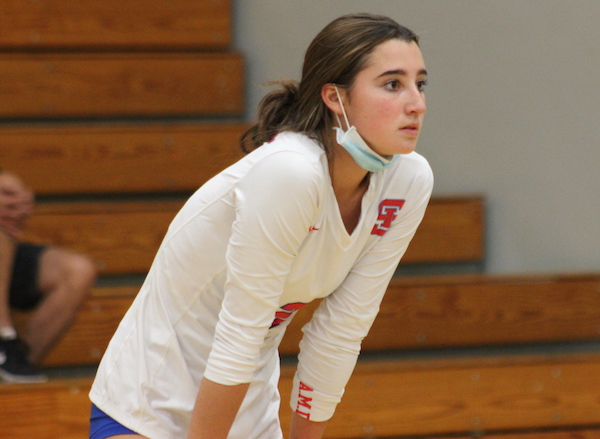 Despite their section semifinal loss, the team is guaranteed a CIF Northern Regional playoff berth. That field will be set on Sunday, Nov. 7. 
At some point, there's a real chance they'll be lining up against Mitty once again.
"We just need to change our mindset a little bit," Lau said. "At this point it's a mental game. We definitely have the talent to (beat them) for sure. … I know we believe we can win, but we have to want it just that much more."
If their Friday night in Vegas taught this team anything, it's that a change in mindset is possible.
What else is possible? The Wildcats are about to find out.