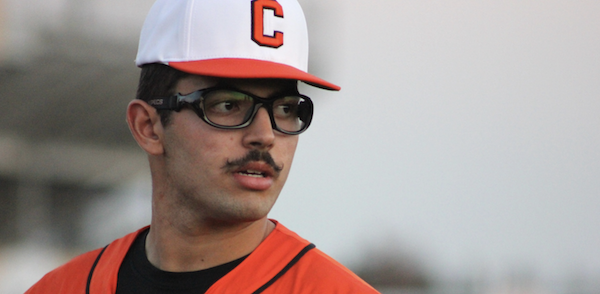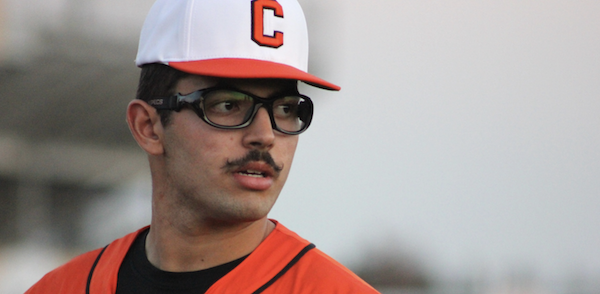 With LSU-Bound Ace Nic Bronzini Leading The Way, NorCal-Ranked Cal High Baseball Is Ready To Finally Get A Postseason Shot • PICTURED ABOVE: California...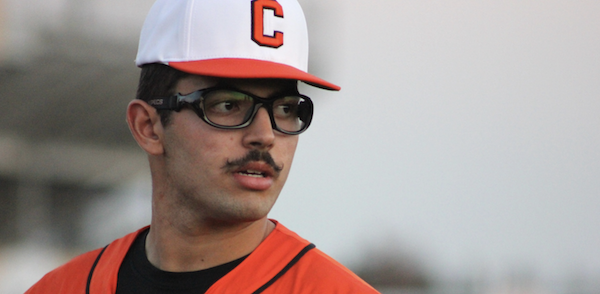 With LSU-Bound Ace Nic Bronzini Leading The Way, NorCal-Ranked Cal High Baseball Is Ready To Finally Get A Postseason Shot •
PICTURED ABOVE: California Ace Hurler, Nic Bonzini. (Chace Bryson photos)
California High senior pitcher Nic Bronzini is a massive presence. The hard-throwing southpaw stands 6-foot-3. He struck out 84 over just 48 innings for Cal High baseball last spring. He's headed to LSU on a scholarship in the fall. 
He's still waiting for his first postseason start.
Heck, he's still waiting for his first postseason. The onset of COVID-19 shut down the 2020 season after just a handful of games, and the North Coast Section chose to unilaterally remove playoffs from the abridged all-sports spring of 2021.
We feel safe going out on a limb and saying Bronzini will get his chance in 2022.
Coming off of an 18-6 finish last spring, the Grizzlies return a number of key veteran leaders to pair with some up and coming talent.
_______________________________
CONNECT WITH US:
Follow SportStars on Twitter & Instagram | Like us on Facebook | Subscribe!
_______________________________
"We feel like we can really do something special this year," Bronzini said after the team's season-opener on Feb. 17, a 4-3 win at Liberty-Brentwood. "I'm excited. Everybody here is excited. We believe we can do it and we believe we can get there. We'll just see how the course of the season goes."
California begins its season as the second East Bay team in most state and NorCal rankings. SportStars and NorCalPreps.com both have them ranked No. 5 in their first NorCal pecking orders. CalHiSports lists them No. 16 in the state (No. 4 in NorCal) to open the season. 
All of those outlets list De La Salle-Concord as Northern California's top team. It just so happens that the Grizzlies' final game of 2021 was a 9-8 loss to De La Salle that solidified the East Bay Athletic League title for the Spartans.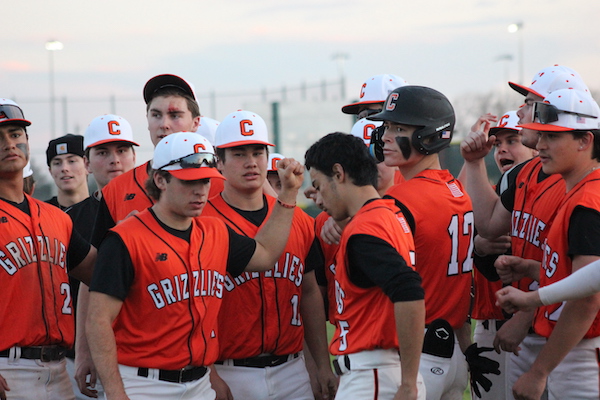 Fourteen players return from that Cal High squad. In addition to the future SEC-talent Bronzini, the Cal dugout also includes Long Beach State-bound senior centerfielder Raoul Fabian and UC Santa Barbara-committed junior catcher Aidan Camberg. They've also got an All-East Bay quarterback at shortstop in senior Teddy Booras. 
"There's a lot of good leadership," Cal High baseball coach Dan Ward said. "It's a senior heavy group and a lot of them are going places, and will play at the next level. So that's what we're leaning on — their leadership and their ability to get the job done."
If their first game of the season was any indication, the Grizzlies should be able to get the job done often. 
Bronzini threw five hitless innings against Liberty, striking out 11 and walking just two. Which puts him on pace to reach his 2021 strikeout total in eight fewer innings.
"Confidence wise he's able to locate better," Ward said of the changes he's seen in his ace since the end of last spring. "His velocity is up and his secondary pitches are better. He's matured a lot and so he's gotten better in all aspects of pitching and his game."
Bronzini noted that over the summer he worked on getting down the mound faster, but also on a part of his game that has nothing to do with pitching.
"Being a better hitter," the senior said. "Last year, I wasn't as good a hitter as I should be. For me, I want to hit this year. Because this is my last year hitting. Next year I'm not going to hit."
Against Liberty he went 1-for-3 with an RBI. Meanwhile, Fabian will definitely hit at the next level — and he left his mark all over the Grizzlies' opening win.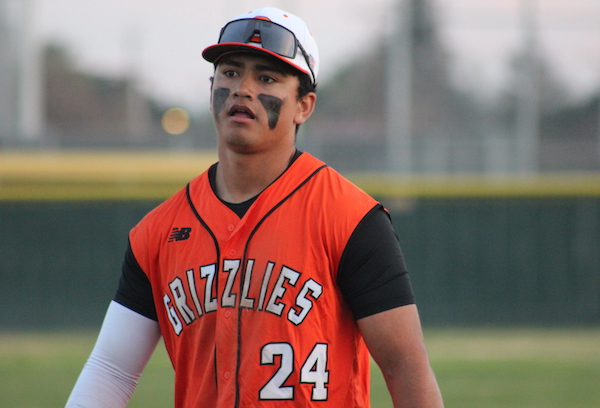 The speedy outfielder went 3-for-3 at the plate with a double, two runs scored, a stolen base and an RBI. He also threw the potential tying run out at the plate during Liberty's final at bat. 
"He's a stud," Bronzini said of Fabian. "He's a real stud."
Ward heaped similar praise on the future Long Beach State Dirtbag.
"If he goes, we go," the coach said. "He pretty much carries us. We just have to get everyone else to contribute something and we're good."
That may not be a problem either. Cal's lineup picked up 10 hits over its first six innings of action. Senior Dom Tuyor, another football standout, and junior Dylan Lee combined for five hits. Both players have caught the eye of some of the veterans on the team.
Fabian is confident in just about anyone in orange and black right now.
"All of us play scrappy," he said. "We can play anyone. Sub anybody in and they're going to do the job."
In addition to Bronzini, senior Zach Robman will be a key contributor on the mound for the Grizzlies. He's more likely to move into a starting role this season after posting an 1.84 ERA and 3-2 record in 19 innings of relief last spring. Ward still needed his relief prowess in the opener, however.
After Liberty plated three runs off senior newcomer Carson Aynesworh, and nearly tying it if not for Fabian's assist from center, Ward turned to Robman. He inherited two runners and no outs but still slammed the door.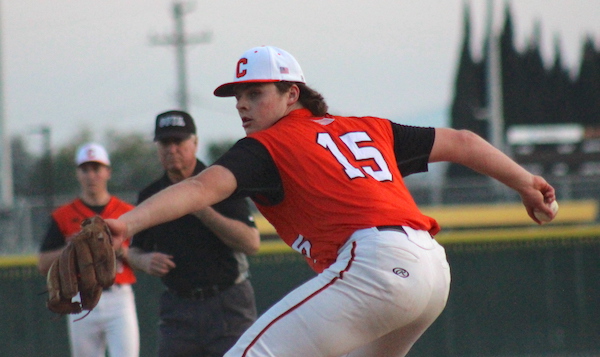 As the sun almost disappeared behind the Delta horizon, before they came together for a final team break, Bronzini stood watching his teammates enjoy the glow of a season-opening win. 
"It's a fun group," he summed up. "A lot of young guys and older seniors. I've been playing with a lot of these guys since I was 10 and in Little League. So it's Last Ride Time."
That last ride should include the playoffs, and Bronzini and the Grizzlies should be ready.