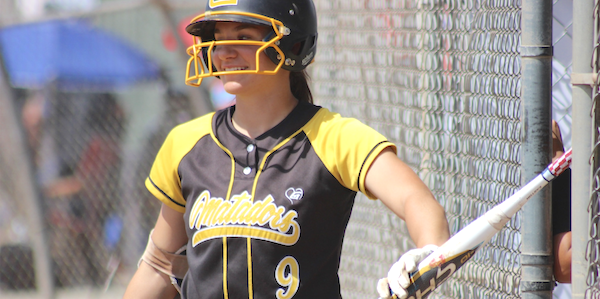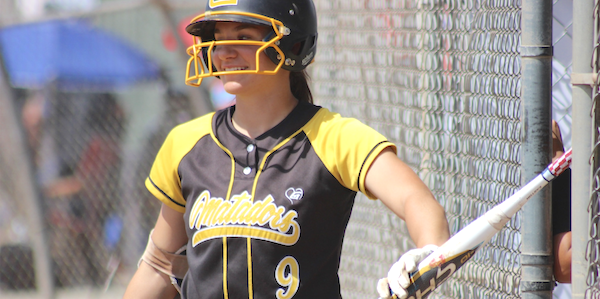 With High Confidence And Loud Bats, Granada Softball Won A Stacked Livermore Stampede Tournament To Take Over NorCal's No. 1 Ranking • PICTURED ABOVE:...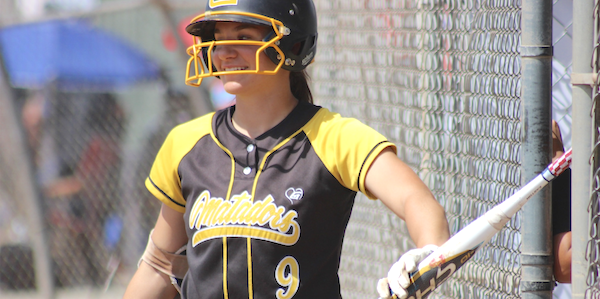 With High Confidence And Loud Bats, Granada Softball Won A Stacked Livermore Stampede Tournament To Take Over NorCal's No. 1 Ranking •
PICTURED ABOVE: Livermore Stampede tournament MVP, Makayla Winchell. (Chace Bryson photos)
As Granada High softball pitcher Alex Mello continued to retire hitter after hitter in the Livermore Stampede championship game below, the chatter among media members and tournament officials rolled on in the Ernie Rodrigues Softball Complex's announcer's box.
Has Granada ever been a Stampede champion? Once in 1996 (Though none of the writers or officials could recall it in the moment.)
Would this be the most significant win in the program's history? That may be stretching it. The Matadors of Livermore do own North Coast Section title banners from 1995 and 1997.
Is this the best team in school history? Maybe. Its 11-0 start is believed to be the best in team history, which was followed by a 4-1 performance and the largest trophy in NorCal's most competitive tournament field of the season.
Two months ago as preseason rankings were released, the Livermore Stampede was prominently circled as the potential meeting point of consensus NorCal No. 1 St. Francis-Mountain View and No. 2 Heritage-Brentwood. Granada was not present in any preseason NorCal rankings.
The Matadors begin this week at No. 1.
_______________________________
CONNECT WITH US:
Follow SportStars on Twitter & Instagram | Like us on Facebook | Subscribe!
_______________________________
Mello allowed just one earned run and struck out seven, and tournament MVP Makayla Winchell went 3-for-3 with a home run and 3 RBI, as Granada defeated Sheldon-Sacramento 6-3 in the Stampede final. Maybe it wasn't the biggest win in program history, but it was extremely significant nonetheless.
"We looked at the tournament and knew there were going to be some great teams," sophomore catcher Sarah Deplitch said. "We knew it was going to be a battle to win, and we just had to play our game."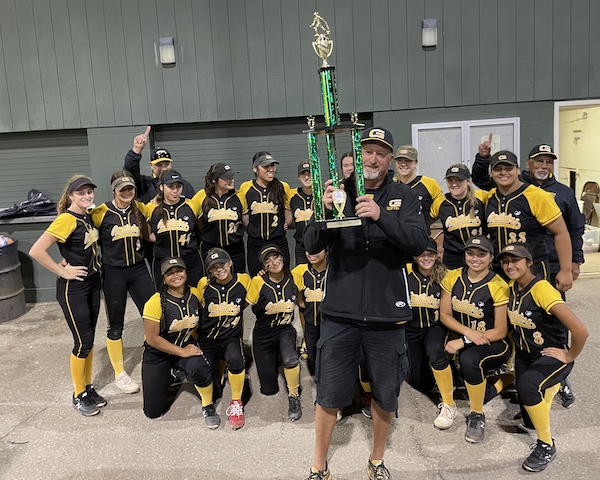 Last week's NorCal No. 1 St. Francis finished third after losing to Sheldon 6-4 in the semifinals. The No. 2 ranked team prior to the tournament, Archbishop MItty-San Jose, finished fifth. Heritage, the preseason No. 2 team and No. 5 heading into the tournament, finished seventh.
"It was a great test for us. This group in particular," 13-year Granada softball coach Johnny Heinz said in the aftermath of the trophy presentation. "Their confidence is sky high right now. I think that's a great thing for them, and a great thing for our program."
But it nearly got derailed early.
After a lopsided morning win over Dublin on the tournament's opening day, the Matadors got right back on the field for their second pool play game against Benicia. The Panthers jumped out to an early 2-0 lead and held the lead into the sixth inning.
Granada took advantage of two errors to rally and tie the game in the top of the sixth, but Benicia scored in the bottom half and won 3-2 when the game was called for time limit.
"I think they knew they weren't ready for that game," Heinz said. "They were a little flat."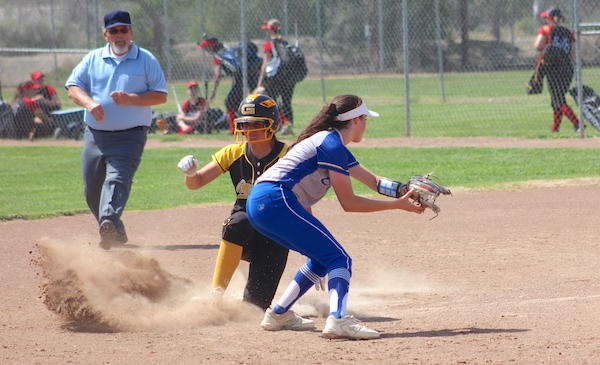 Granada came back the following night and closed pool play with a 6-4 win over Heritage, securing a spot in Saturday's championship bracket. In the semifinal, the Matadors fell behind a red-hot Whitney-Rocklin team 4-1 after three innings before storming back to win 7-4.
If any team in the tournament could match Granada's confidence going into the 7 p.m. final under the lights, it would've been Sheldon. The Huskies were in the midst of a three-day span in which they'd knocked off NorCal's No. 3, No. 8 and No. 1 teams. The latter having just happened in the semifinals.
But Granada wasn't going to blink.
Winchell opened the game with a single to center field and Deplitch followed by reaching on an error. Winchell came around to score on an RBI single by Saskia Raab and Deplitch would reach home on a double steal for a 2-0 lead.
The Matadors broke open the game one inning later with an RBI single by Lauren Deplitch followed by Winchell's 2-run blast to right center for a 5-0 advantage. Winchell would add an RBI single in the fourth and finished the tournament 9-for-13.
"I'm so proud of these girls," the University of Notre Dame-bound Winchell said after receiving the Charlie Foscalina MVP Trophy. "I could not have done this by myself. It was definitely a team effort. From pitching to hitting to defense. I'm so proud."
Sheldon picked up three runs, just one earned, over the final two innings. Cal-bound senior third baseman D'Auna Johnson represented the tying run when she came to the plate with two outs in the bottom of the seventh. Mello won the battle, striking her out swinging on a fastball away.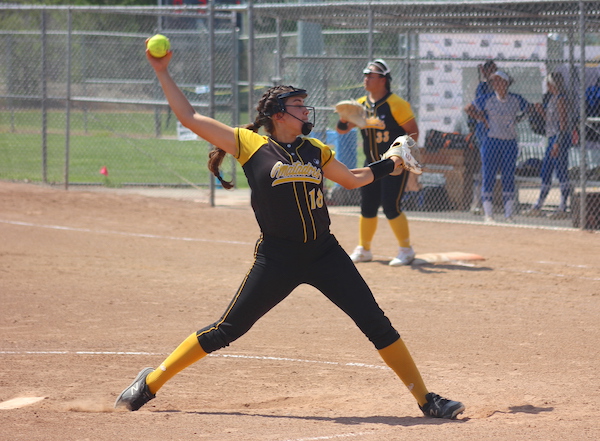 "She stepped up and she was throwing gas today," Heinz said of his junior pitcher. "I think it was fantastic, because she has a great makeup for a pitcher. You can't tell if she's happy, mad or sad out there. The last two days she's had a little bit more of that zip on the ball. And her ball moves; she's hitting locations."
Speaking to his players after the final, Heinz said he referred back to the Benicia loss.
"(After Benicia) my message was 'How are we going to respond?,'" the coach said. "And I just talked to them after this game and told them, 'I like the way you responded.' We came out fighting."
Winchell was asked what winning the prestigious tournament hosted in their home town means to her teammates and program as a whole.
"(This win) puts us on a pedestal, and it makes people respect our name," she said. "We're doing big things and people are now seeing it."
As the crowd lingered in celebration, thoughts turned to the next page. Now 15-1 and atop the NorCal rankings, there's no more hiding under the radar. The next big challenge will be holding on to win the title in the rugged East Bay Athletic League. The Matadors begin that quest today against Monte Vista-Danville, the first of three games this week.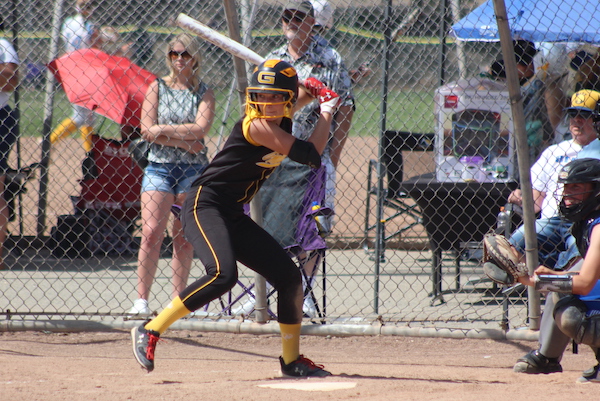 Heinz wasn't particularly worried. He pointed to the humble qualities of the team and the fact that they keep each other accountable.
They also have an "it" factor right now that doesn't come along with teams too often. He's leaning on that.
"I've had some pretty good teams, having coached fast-pitch for 23 years," he said. "They're playing for each other and that's a hard thing to get. … That's what has turned the corner for us."
Maybe it's what will keep them on a road to a championship as well.