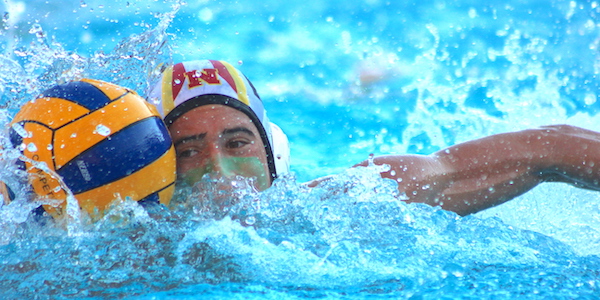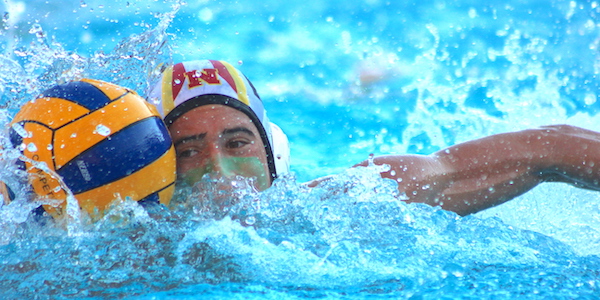 Northgate Water Polo Is A Two-Time Defending North Coast Section Div. II Champ Making The Leap To The Top Division This Postseason — And...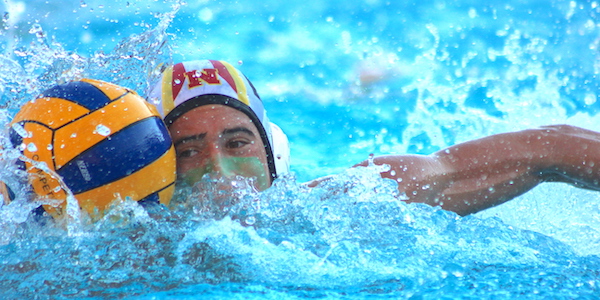 Northgate Water Polo Is A Two-Time Defending North Coast Section Div. II Champ Making The Leap To The Top Division This Postseason — And The Broncos Are Embracing The Moment
PICTURED ABOVE: Northgate Senior Attacker Tommy Martin. (Chace Bryson photo)
Taylor Herman kept the postgame pep talk to his Northgate water polo team brief.
The Broncos had just finished up a relatively easy Diablo Athletic League road win at Alhambra High in Martinez.
As matches go, this one — the Broncos 20th win of the season — didn't require much review. In fact, the team learned much more two days earlier when De La Salle-Concord dealt it just its second loss of the season.
"We hung right there with them and learned a lot about ourselves," Herman said of the 17-14 loss on Oct. 10. "We also learned that we can kind of hang with all the teams in this section. I think that was pretty cool for us."
That was actually more than cool. It was paramount to the confidence of a two-time defending North Coast Section Division II champion that's likely about to play its first postseason in the Open Division bracket.
And Northgate has been looking every part of a two-time defending champion.
The Broncos have outscored opponents by more than 150 goals over the team's first 22 games.
"Our greatest strength is our offense. Absolutely," Herman said. "We score a lot and it's whether we can defend."
The scoring was certainly there against De La Salle, but some last-minute breakdowns led to the Spartans being able to hold off the Broncos.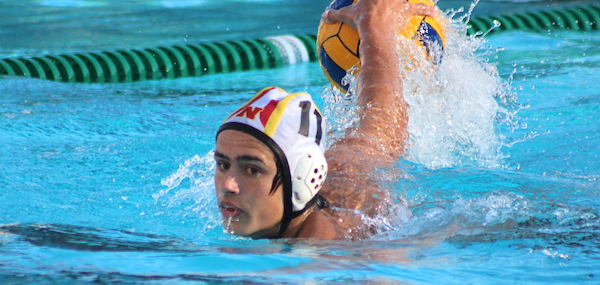 There was no such concern two days later against Alhambra. Northgate jumped out to a 5-1 lead after one quarter and then went on a 7-0 run early in the second quarter to pull away from the Bulldogs for good. 
_______________________________
CONNECT WITH US:
Follow SportStars on Twitter & Instagram | Like us on Facebook | Subscribe!
_______________________________
Senior co-captain Tommy Martin had the game's first two goals and assisted on the other three goals of the opening 7 minutes. 
"Tommy, if we're playing good, he's the one who's scoring the goals," fellow senior co-captain Colin Parker said.
However, the second quarter was the Ben Forer and Jackson Peck Show. Forer, a member of the USA Men's Cadet National Team that competed at the FINA U16 World Championships in Greece last August, had two goals and four assists in the quarter. Peck, just a sophomore, added five goals and one assist. The defense was anchored by 6-foot-8 senior goalkeeper Cal Albright. His highlight was blocking a penalty shot in the fourth quarter.
"We just have a deep team," Parker said. "There's a lot of players who can show up in big games. We have a lot more of those high level players that don't falter under the spotlight and the pressure."
The De La Salle match wasn't the only test of that. Northgate's wins include the 2021 Division I runner-up (Acalanes-Lafayette) and an Open Division quarterfinalist from last season (San Ramon Valley-Danville).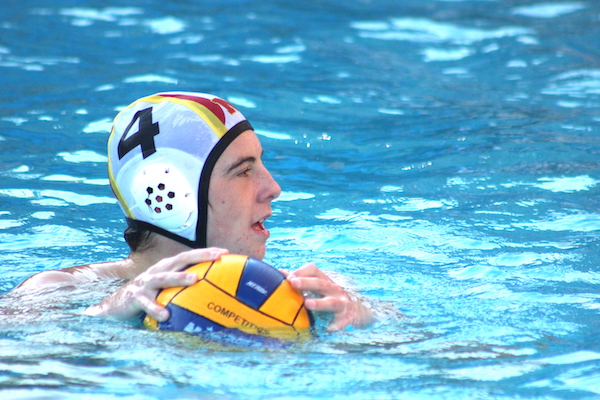 "Beating Acalanes (to open the season) was definitely a step toward a very strong start," Martin said. "I feel I can speak for a lot of people on the team: We came out thinking it was going to be a great game, but historically speaking we have lost to Acalanes a lot. To come out and beat them was definitely a great way to start the season. We've kept that momentum going."
From the outset, this Northgate team was ready for its jump in divisions. To the point that players are lobbying for more matchups with top tier teams.
"They have a willingness to always show up and be tested," Herman said. "They're asking for more games against De La Salle and the bigger teams, San Ramon and stuff like that. And not only are they willing to be tested, but when they get tested, they show up. It's been nice to see."
The Broncos feature a fascinating roster mix that includes eight seniors, two sophomores and two freshmen. Forer is the team's only junior.
Herman singled out freshman Oliver Knoflick when prompted to name a young player who's surprised him so far.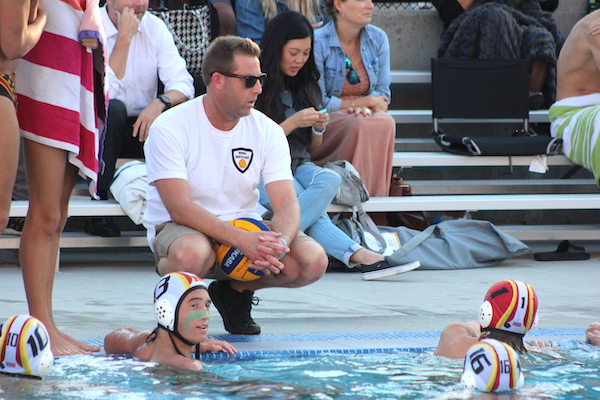 Martin offered up sophomore Marcus Manuel. Manuel truly has been a surprise seeing as how this is his first season of competitive water polo at any level. 
"He's got a killer shot," Martin said. "Coming out from absolutely no experience except for maybe a summer camp. He's got a cannon and he's only a sophomore too, so by the time he's a senior he's going to be a great asset for the program."
Northgate will face one last challenge before postseason play begins, a Diablo Athletic League-Valley Division finale against visiting Clayton Valley-Concord on Oct. 19. The Ugly Eagles are 15-6 on the season.
The match with Clayton Valley will close out regular season play before DAL Valley Division playoffs begin the week of Oct. 24. The North Coast Section seeding meeting will take place on Oct. 30. That's when the Broncos will find out if they've earned the honor of an Open Division invite.
They certainly believe they have.
Martin was asked to give the Broncos a grade to this point.
"I'd give us a good A-minus," the senior said. "I think for the area, if you're saying De La Salle is the A-plus, I personally think we can hang with them. We showed it a few days ago. The A-minus keeps us wanting more. Keeps us wanting to be better, which I definitely think we can be.
"I think that the Open Division this year is really going to be quite competitive for everyone — and we're going to be up there with all the top teams."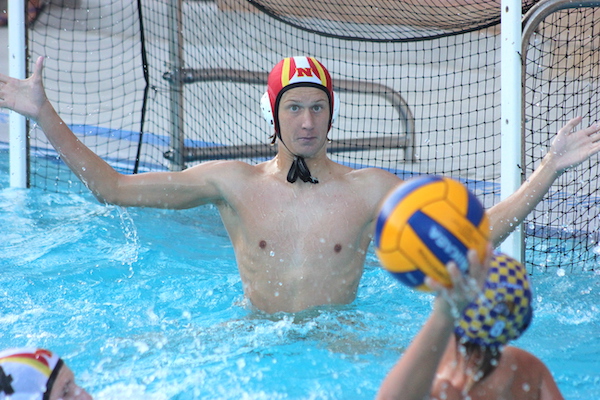 And yet, De La Salle still came out on top. So what were the ultimate lessons learned in what could prove to be Northgate's most important loss of the season?
"We obviously made a few mistakes in the fourth quarter that added to two goals," Parker said. "We just let it slip away. I think we can beat any team in the Open Division if we play our best."
The Broncos hope their best is still yet to come.