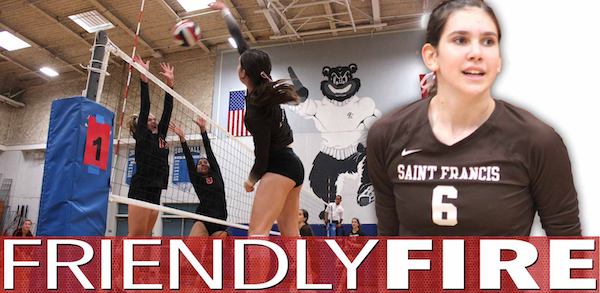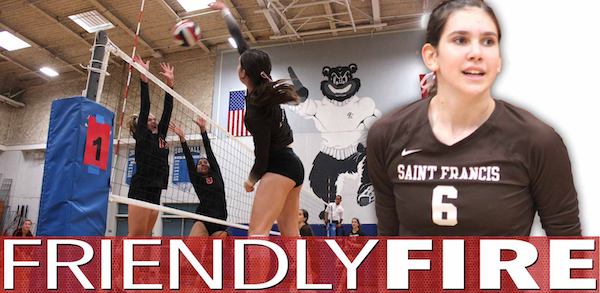 Mountain View's Saint Francis Volleyball Has Dominated The First Two Months Of The Season, Fueled By The Confidence And Positive Spirit Of Star Hitter...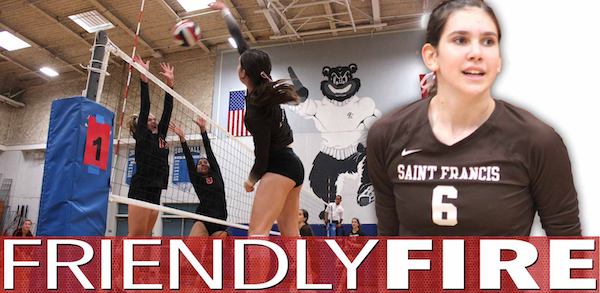 Mountain View's Saint Francis Volleyball Has Dominated The First Two Months Of The Season, Fueled By The Confidence And Positive Spirit Of Star Hitter Erin Curtis.
PICTURED ABOVE: Erin Curtis. (Chace Bryson photo/Mike DeCicco design)
Erin Curtis tracked the pass. As Saint Francis teammate and setter Hannah Maguire settled under it, Curtis began to break for the left corner of the net. Three measured strides before launching her six-foot frame into the air.
The jump was timed perfectly, as was the arm swing that connected with Maguire's perfectly placed set. The volleyball thundered off Curtis's palm — a little too hard. Her kill attempt sailed just past the end line. One point for West Catholic Athletic League rival Archbishop Mitty-San Jose.
Curtis immediately turned to her teammates, offered a few claps and flashed what may have been her biggest smile of the match.
Not much later in the match, Curtis would reel off back-to-back kills followed by a shared block with Sacha Touma. It ignited an 8-2 run that put the opening set of the Stockton Classic Tournament championship match out of reach.
Having seen the kills and blocks from Erin Curtis so many times, it's moments like the reaction to her mis-hit that often stand out to first-year Saint Francis volleyball coach Lake Merchen. 
"She's such a positive kid," Merchen said. "One of those kids where something goes wrong, the game's not going your way, you turn around, you look at her, and she has a smile on her face. She makes you feel comfortable.
"I think in any sport, you need those kids who make the people around them better, make them feel comfortable and make them feel confident. I think that's a huge thing for us."
Of course, the kills and blocks and general volleyball awesomeness doesn't hurt either.
Curtis finished with a team-best 13 kills in the 25-19, 25-20 tournament win over Mitty on Oct. 8. It was the 24th of 25 straight wins to open the season for Northern California's No. 1 ranked team.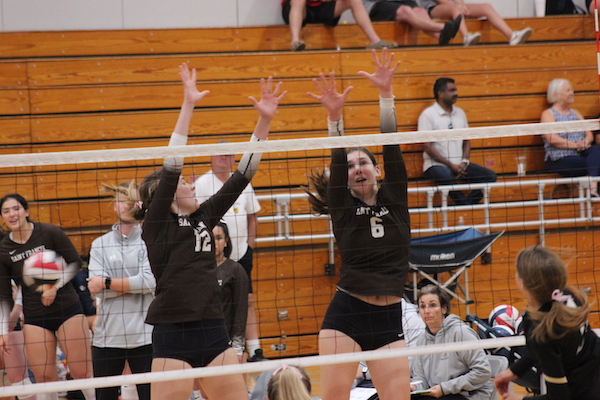 The dominance the Lancers displayed over the first two months of the season was so complete that it's notable simply when they lose a set. The first occurrence of that didn't come until Oct. 1 against San Clemente at a tournament in Santa Barbara. 
_______________________________
CONNECT WITH US:
Follow SportStars on Twitter & Instagram | Like us on Facebook | Subscribe!
_______________________________
After 16 straight-set wins, the 3-1 win alleviated a little of the pressure brought on by such perfection. 
"It was a really fun competitive match and I honestly think we felt a little bit relieved after that," Curtis said. "Like, 'OK, we don't have to worry about this anymore.'"
Even when this Saint Francis volleyball team expected adversity, the roster's overall talent has kept it at bay. It was supposed to come at the Stockton Classic where they'd be without starting setter Havannah Hoeft and middle Faith Crouch while competing in the top flight with eight other teams ranked among NorCal's Top 12.
They dropped the first set of the morning, 25-22, to Clovis North-Fresno and went 8-0 the rest of the day.
"I'm going to be honest with you, I thought today was the day (for our first loss). I really did," Merchen said with a bit of a sheepish grin as his players took pictures behind him while sporting their tournament champion t-shirts. "Look, I'm not going to wish that we lose (just to get one out of the way). I'm also not going to expect to win every match and every set.
"For us, as long as we're playing our best volleyball and we're leaving it all out on the court, we're going to be happy, win or lose."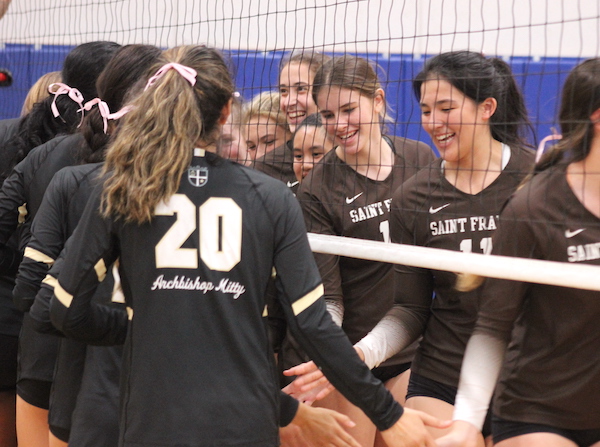 As this team's wins pile up, it's notable who some of them have come against. Most notable might be Mitty, a team that beat the Lancers 3 of 5 times last season — including in both the Central Coast Section Open Division semifinal and the CIF Northern Regional Open Div. championship match. 
Saint Francis has already clashed with the Monarchs three times this season and have taken all seven sets between them. 
"It's obviously a really special rivalry," Curtis said. "It always has been throughout all of our school's history. I think losing last year, especially in those few big games, we have a bit of a fire in us to get back for a few of those games. I think it's been fun to compete against them. They always bring their "A" game against us, so it's alway a really fun competitive match."
Merchen wasn't able to point to any one thing that's turned the tide against Mitty this season.
"I just think we're playing really good volleyball," the coach said. "The last match we played against them on Tuesday, you look at the stats and it looks like a college volleyball match out there. … I'm sure every time we play them it will get a little bit tougher, but that's the fun part of it though. They're a great team. They make us better and I think we do the same for them."
The two teams could face each other at least three more times this season. The last scheduled one is the WCAL regular season finale on Oct. 26.
In the meantime, the Lancers are going to keep focused on what's led to their success — and that's been a deep connection amongst the players.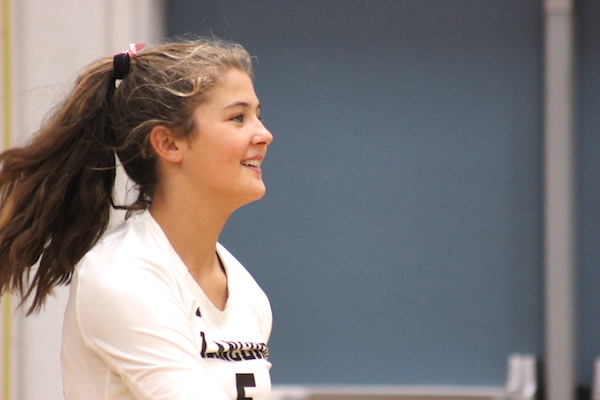 "Oh man, this group is just so much fun," junior libero Whitney Wallace said after the Stockton Classic final. "Everyone is so connected and we just have a great time playing volleyball, and I love it."
Wallace's play at libero this season has been a major factor in the team's success, according to Merchen. Through Oct. 12, Wallace led the team in aces (33), digs (305) and serve receives (317). She'd also provided 78 assists.
"She went from just being a starter, kind of filling the place of a senior who got injured, to being honestly our most valuable player as a libero," Merchen said. "Her ability to make the passers around her feel comfortable, to take on so much court on defense, and I've never seen a libero set the way that she does. … I knew she was going to be good. I didn't know she was going to be so dominant. That's been such a cool surprise because that kid works really, really hard."
Several other players are making impacts beyond Curtis and Wallace.
Taylor Wililams, a 6-1 outside hitter, has nearly as many kills (255) as Curtis (272) through the team's first 25 matches. Touma and Crouch have each topped 80 kills already from the middle position.
Senior Sammy Franco is second on the team with 41 blocks. She, Crouch and Touma have combined for 134 through Oct. 12. Hoeft had eclipsed 500 assists on the season and was averaging 10 per set. Maguire was already over 200 assists in backup duty.
And of course, the confidence of the entire roster grows with each win.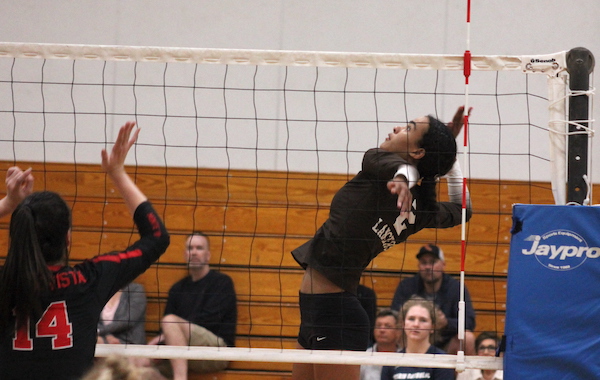 "They show up every day with a chip on their shoulder," Merchen said. "I'm not sure whether that's from the losses we had last year or just the competitors that they are. They show up every day and they get better.
"There's that fine line: You can be confident, but the second you start to think you're good enough where you don't have to get better, that's when it gets tough. But that hasn't been the case with this team."
Curtis doesn't plan to slow down.
"We know that every time we see a team again, they're going to be better, so we have to be able to match up against that. It's a long season, so we have to be ready for it."
She'll be smiling either way.