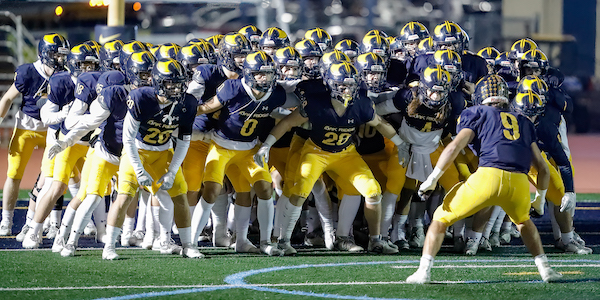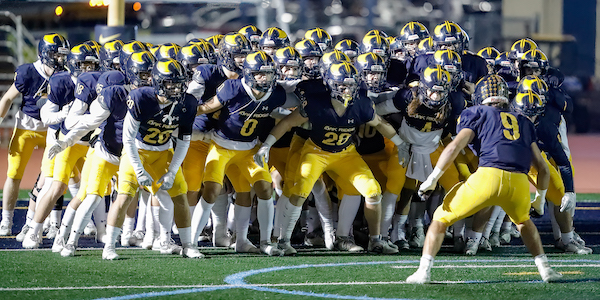 A Familiar Formula Delivers A Rematch With A Familiar Foe As Oak Ridge Football Prepares To Take Another Shot At League Rival Folsom •...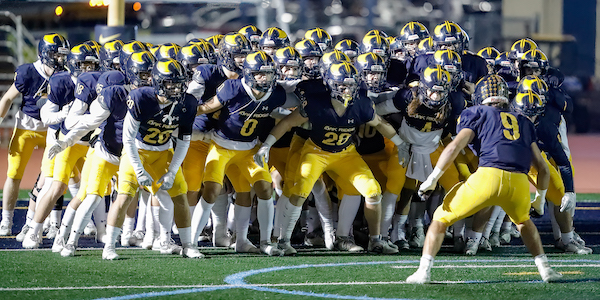 A Familiar Formula Delivers A Rematch With A Familiar Foe As Oak Ridge Football Prepares To Take Another Shot At League Rival Folsom •
It's late November and the Oak Ridge football team is right where it expected to be – in the CIF Sac-Joaquin Section Division I championship game.
Despite struggling to an uncharacteristic 3-7 season in 2021, the 2022 team traveled to Oregon for a summer football camp and plotted its course with late fall football as the desired destination.
"They were not talking about hoping to have a winning season or hoping to make the playoffs," head coach Casey Taylor said. "They were talking about winning a state championship."
Last Friday night, Oak Ridge passed another milepost on its journey with a 24-0 victory over visiting Turlock in the section semifinals. The shutout was the Trojans' fifth of the season and par for the course as the defense has continually set up the offense all year long.
After Oak Ridge capped a quick-strike opening drive with a 35-yard touchdown connection between senior quarterback Maddox Varella and sophomore tight end Kaleb Edwards, the defense did what it does best — take the ball away.
Defensive end Conner Dasmann and the defensive front pressured Turlock quarterback Cole Gilbert who forced a throw downfield that was intercepted by junior defensive back Kevin Arnal. Six plays later, Varella and Edwards connected again — this time for 34 yards — to deliver a backbreaking blow to a Bulldogs team that scored 51 points in their quarterfinal win over St. Mary's-Stockton.
_______________________________
CONNECT WITH US:
Follow SportStars on Twitter & Instagram | Like us on Facebook | Subscribe!
_______________________________
"When the defense got us that turnover, we knew that if we could get a touchdown, it could make it a tough night for them," Varella said. "You could see it swing the momentum."
The interception thrown by Gilbert was rare as it was just his third of the season (against 27 touchdown passes), but it was common for a Trojans' defense that had a +17 turnover margin through 11 games. The defensive unit has allowed less than 12 points per game and feasted on opposing passers to the tune of 20 interceptions, led by Dwight "Swaggy" Martin III's five picks.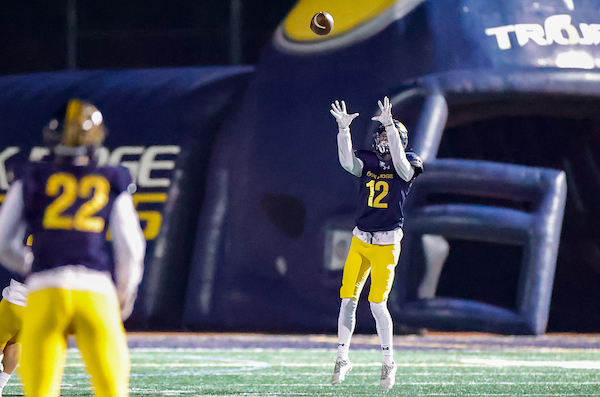 A key to Turlock's upset win over St. Mary's was a wealth of trick plays that were successfully executed. With a full week of practice and film sessions breaking down the Bulldogs' offense, including the trick plays, the Trojans were ready for everything that Turlock threw at them.
"We grinded every day in practice, we watched film, and watched all of the trick plays on film," Dasmann said. "We were prepared for this game."
Oak Ridge will need to count on that same preparation to stop its next opponent — a Folsom team that burned the Trojans' defense for a season-high 42 points in the Sierra Foothill League opener for both teams back in late September. Folsom advanced to Friday's 6 p.m. section final at Hughes Stadium by beating Central Catholic-Modesto 62-27.
Folsom has been a regular participant in the SJS Division I championship, winning six of the last eight title games played, and has won the last 18 games against its neighbor and SFL counterpart. Still, the Trojans wanted this matchup since Day One of the 2022 season.
"I told my boys back in June at our team camp that I wanted nothing more than to win a section championship, especially against Folsom," Dasmann said. "Now we have a chance to go do that."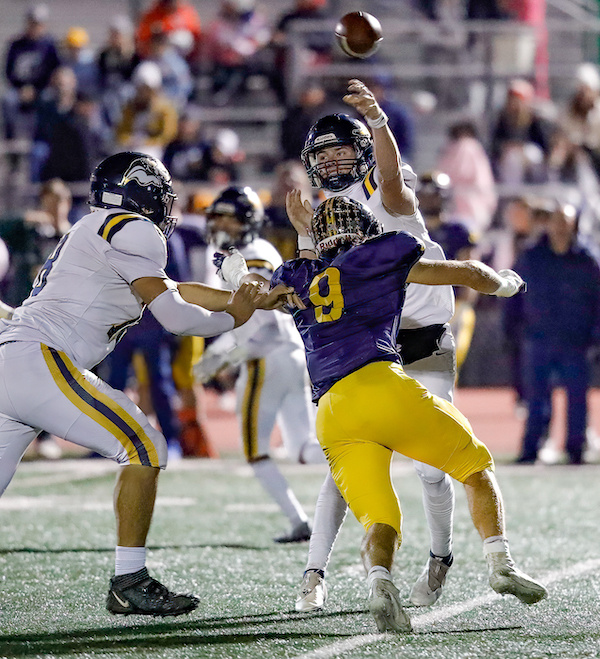 Taylor, who has led teams at Del Oro-Loomis (nine times) and Capital Christian-Sacramento (two) at previous stops and won seven SJS titles is excited for his players and his alma mater.
"They have been the standard," Taylor said of Folsom. "Being as close as we are, we know they are the team we have to beat because to be the best, you have to beat the best."
Oak Ridge has not beaten Folsom since 2006, but Taylor and his Trojans are more than just hopeful.
"We feel confident going in," the coach and 1988 Oak Ridge graduate said. "You'll see a team next week that is well-prepared, confident, and wants to be that team that makes it happen."